Original URL: http://www.theregister.co.uk/2011/01/19/review_smartphone_nokia_c7/
Nokia C7 smartphone
Smooth-talking Symbian?
Posted in Personal Tech, 19th January 2011 07:00 GMT
Review Nokia's smart phone offering has been not so much off the boil as distinctly lukewarm for the last few years with a series of capable handsets that offer some decent specs, but fall behind the competition for usability and, well, fun. Unfortunately, that looks unlikely to change with the Nokia C7. While it includes brick outhouse build quality and exemplary battery life along with an 8Mp camera among its broad range of features, it remains hamstrung by its clunky operating system.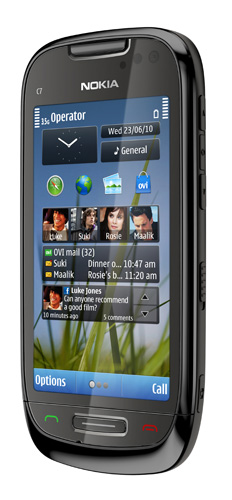 Symbian smartie: Nokia's C7
At first sight, Nokia's C7 is a respectable looking smart phone, with its shiny glass front and matt black plastic and stainless steel casing. It measures 117 x 57 x 11mm and 130g. While bigger, it's more or less the same weight as its cousin, the C6-01, released around the same time. Above the 3.5in screen are light sensor and VGA camera for calls, with backlit call start and stop buttons below surrounding an extruded menu button.
On the sides are volume and voice command buttons, camera shutter and screen lock switch and Nokia power port, with power button, 3.5mm headphone jack and micro USB sync port covered by a plastic grommet, all crammed onto the top. On the back are twin loudspeakers, camera lens and dual LED flash. You'll need to remove the back to get to the Sim card, and also the battery to get to the microSD card.
The capacitive multi-touch screen is big and bright and generally lovely, though perhaps not consistently the most sensitive I've tried – there were occasional sticky moments which required two or three presses to access functions.
The C7 runs on Symbian 3, the latest version of Nokia's operating system and first seen on the recent Nokia N8. It would be okay – if there'd never been such a thing as the iPhone, or Android, or most other modern smartphone platforms come to that.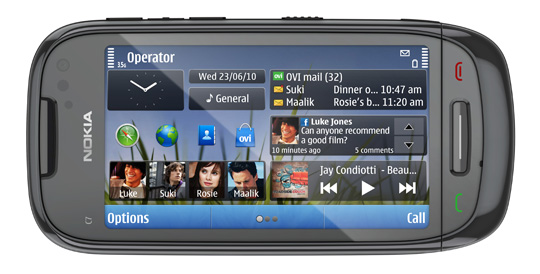 Comes with Nokia maps for off-line navigation
It's true that its grid system, spread across three home pages, allows you to customise your phone's screen with widgets and shortcuts – including Quickoffice and Nokia's free sat nav app – to do most of the things you can with other phones, the trouble is that it just doesn't them as well.
Menu items
Andrew Orlowski has already covered most of the pros and cons of the OS and its accompanying UI in his Nokia N8 review, but in short, the layout tends to look cluttered and ugly, settings seem unnecessarily complex and finding your way around the menus can be a pain. I still encountered some of those annoying random prompts to allow network or WLAN access, which have plagued the system for some time too.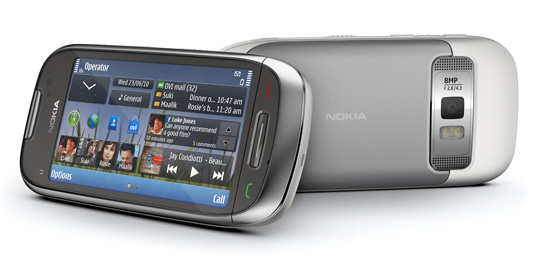 Excels in terms of signal strength and call quality
It's certainly not disastrous, but these days it's barely keeping up with the Joneses, when Nokia used to be Jones number one. On this evidence, the company will need a Windows-style total revamp of its operating system and user interface to prevent it being left behind – the basis is there, but the UI needs serious consideration.
Call quality, however, was particularly good, with no problems picking up a signal, even in a notorious network black spot. It was also excellent with the onboard speaker, delivering clear and untrammelled speech which was easily distinguishable even above heavy background traffic. Wi-Fi connectivity was also more receptive than usual, with almost twice as many potential networks being picked up as I'd normally expect to see. Even so, the Symbian browser still isn't much fun to use, with its cluttered navigation and options system.
The email wizard on my test sample had a bit of a glitch, defaulting to the Exchange account settings rather than allowing me to set up another account. This was probably a one-off however, since Symbian 3's e-mail on the N8 and C6-01 both make it easy to set up alternative accounts.
Writing messages isn't as easy as it could be, however, due to the touchscreen keyboard .It's alphanumeric keyboard only in portrait mode when it would have been nice to have a choice. The landscape Qwerty keyboard, is under-populated with 35 keys and is rather awkwardly laid out on the numbers/symbols interface.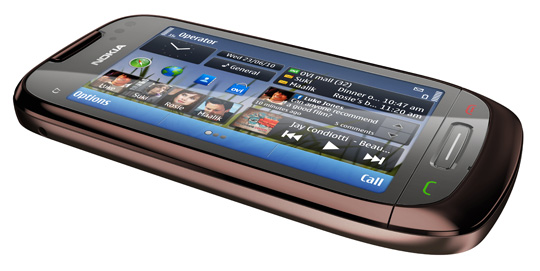 On-screen keyboard options are a bit limited
There's a social networking widget that shows your latest Twitter or Facebook updates, but only one at a time, and you'll have to view your emails using a separate widget, which seems to go against the pull-it-all-together trend of other systems' SN widgets.
Photo opportunities
Alas, the camera doesn't have the Carl Zeiss lens you'll find on the pricier Nokia models but it does an okay job nonetheless. Colour balance is generally accurate (though it can get a bit saturated when using the flash) and images tend to be fairly sharp.
Sample Shots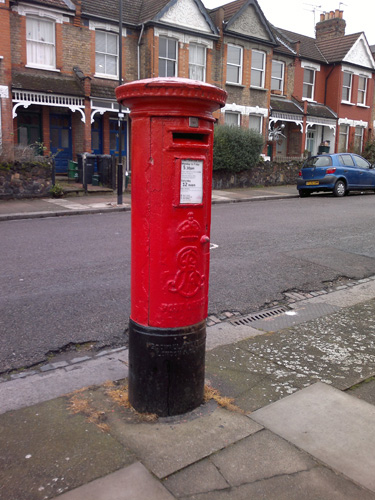 Click for a full-resolution crop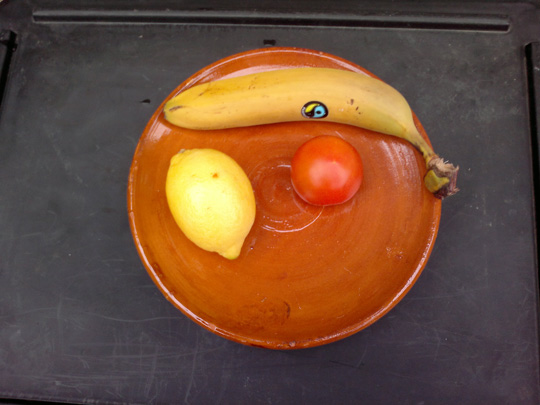 Click for a full-resolution crop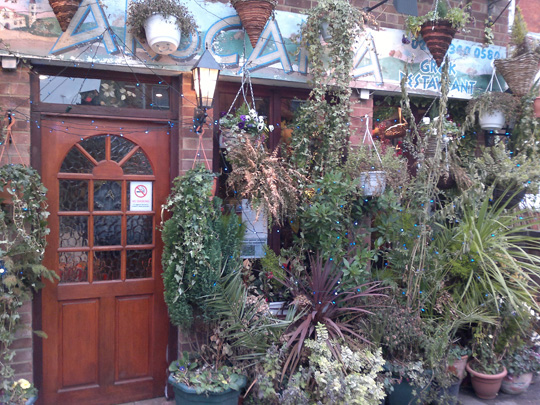 Click for a full-resolution crop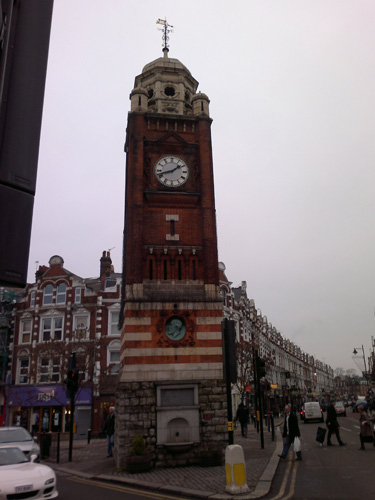 Click for a full-resolution crop
It starts up fairly quickly, about four seconds, and the settings allow you to create your own default set-up for flash, sharpness, contrast and the like. There's also face, but not smile detection.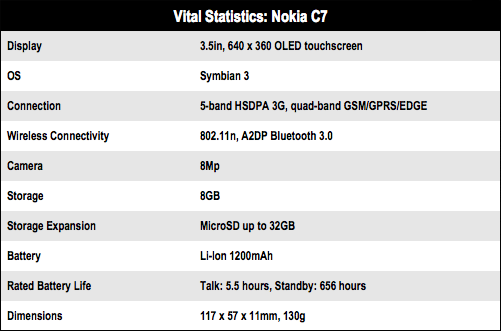 On display
Video can record at 720p HD and looks pretty good, certainly fine enough for YouTube standards. As for movie playback, the results look impressive on the nicely detailed screen, though there's no option to stretch the picture to fit the display's dimensions, which can leave some letterboxed films looking cramped.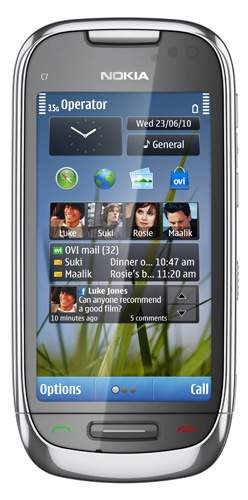 Does the job, but in a rather clunky way
The battery life proved impressive, even with Wi-Fi on and various widgets accessing e-mail and social networking updates on a regular basis, I still got a little over two days of heavy use out of it.
Verdict
The Nokia C7 is a solidly built, very capable smartphone with a good screen, decent camera and exemplary battery life, but as usual it's let down by the Symbian operating system. If you're already a Nokia smartphone user, it won't be too much of a stretch to accept the latest version, but newbies are unlikely to be converted from whichever OS they're currently using. ®
More Smartphone Reviews...

Google
Nexus S
RIM
BlackBerry
Torch 9800
Apple
iPhone 4
HTC
HD 7