Original URL: https://www.theregister.co.uk/2011/01/11/2011_games_preview/
2011 Games Preview
What to pre-order
Posted in Personal Tech, 11th January 2011 14:00 GMT
Despite continuing 2009's sales dip, 2010 was still a great year for videogames. While the trend showed gaming wasn't impervious to global recession, the sales figures also proved it is firmly established as the world's leading entertainment medium.
So how to improve upon a year that saw Super Mario Galaxy 2, Mass Effect 2 and Red Dead Redemption break into the exclusive 95+ metascore club, PlayStation Move and Xbox Kinect smash expectations for console add-ons, and Call of Duty: Black Ops obliterate launch-week sales records? Easy. To quote Spinal Tap, you simply "put it up to eleven."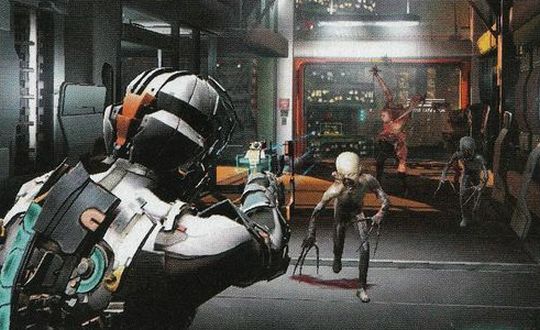 Dead Space 2
2011 is set to be a vintage year for all, from smartphone finger-swishers through to Razered-up PC otakus on overclocked CrossfireX i7-Quads. Early reports suggest LittleBigPlanet 2 and Dead Space 2 will kick the year off with a bang. And DC Universe Online and Square's MindJack could help to make this January the best in gaming history, especially for Sony fanboys, who are finally handed the keys to the Normandy in the release of the PS3 version of Mass Effect 2.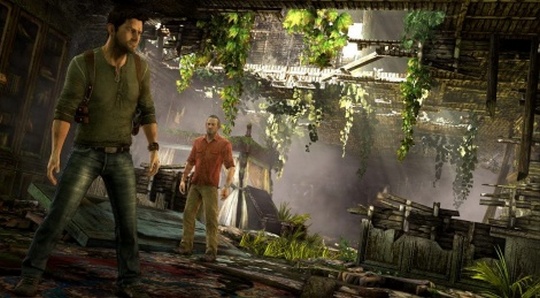 Uncharted 3: Drake's Deception
In fact, 2011 is shaping up to be the PS3's year, with a mouthwatering line up of Triple-A exclusives. Infamous 2 and Motorstorm: Apocalypse look to build upon solid foundations. And Resistance 3 and Killzone 3 look to conclude their incremental leaps and realise their true potentials. But the most anticipated PS3 exclusives have to be David Jaffe's reboot of Twisted Metal, Team Ico's The Last Guardian and odds-on favourite for game of the year - if not all time - Uncharted 3: Drake's Deception.
RPG vs FPS
The Xbox 360 has fewer exclusives confirmed for 2011, but Forza 4 is the highlight of an otherwise quiet year for racers, while Gears of War 3 will surely prove a very loud, extremely visceral end to the trilogy. Project Draco and Rise of Nightmares will be interesting tests of Kinect's hardcore credentials. And while there's little information on Codename: Kingdoms, the potential is huge given developer Crytek's pedigree.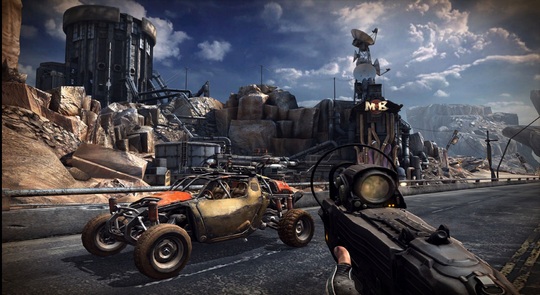 Rage
Of course, Codename: Kingdoms pales next to Crytek's other 2011 offering, Crysis 2, which, along with Killzone 3 and Epic's Bulletstorm plays vanguard to the year's – and indeed gaming's – dominant genre, the FPS. 2011 looks set to inject the genre with much needed innovation, with guerilla skirmishes and improvised weapons in Homefront, parkour acrobatics in Blink and sprawling sandbox in Id's stunning looking Rage. Most tantalising, however, are the continued rumours of a switch to third-person or sci-fi setting for Sledgehammer's first deployment in the Call of Duty series.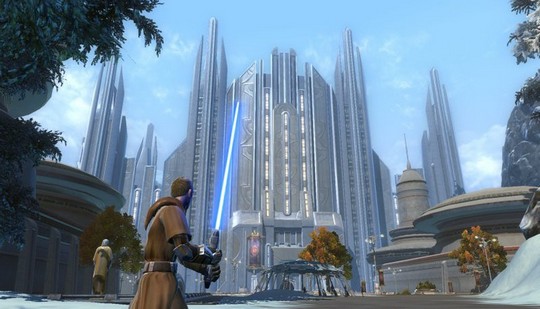 Star Wars: The Old Republic
RPGs are 2011's other big genre, with a surfeit of Triple-A titles set to test relationships, careers and personal hygiene. Gamers will need the ten months to recover between the releases of massive shooter-RPG hybrids Deus Ex: Human Revolution and Mass Effect 3. And it's looking worse for traditional RPG fans, faced with the impossible luxury of choosing between Dragon Age 2, Elder Scrolls V: Skyrim, Diablo III, Dungeon Siege III and The Witcher 2, not to mention the MMORPG-off between the new Neverwinter and Star Wars: The Old Republic.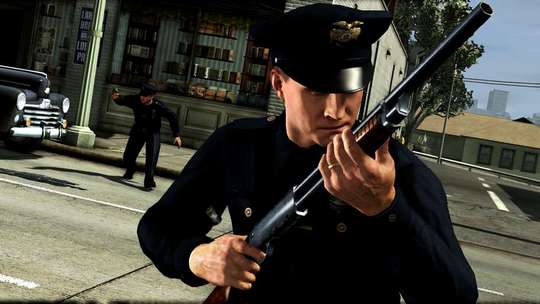 LA Noire
Outside the heavyweight genres, the usual perennial sports titles return to fleece fans with a 2K12 suffix – although SSX Deadly Descent should prove a highly popular reprisal of the SSX brand. Marvel vs Capcom 3 and Mortal Kombat will slug it out like it's 1999 all over again. Gray Matter will attempt to reanimate the long-dead adventure genre just before Rockstar shifts the paradigm with LA Noire. Rocksteady will no doubt re-raise its own bar for superhero games with Batman Arkham City. And who could forget the one title likely to give Uncharted 3 a run for game of the year: that mind bending slice of gaming Cake, Portal 2.
Hardware heaven
2011 isn't all software, of course. All eyes will be on Akihabara on 26 February to witness the launch of Nintendo's 3DS. Despite a guaranteed initial sell-out in all territories, however, tough competition from smartphones, a less-than-stellar launch line-up and expected price around £250 - with games between £40 and £50 - might prevent 3DS from making significant inroads into the handheld market this year.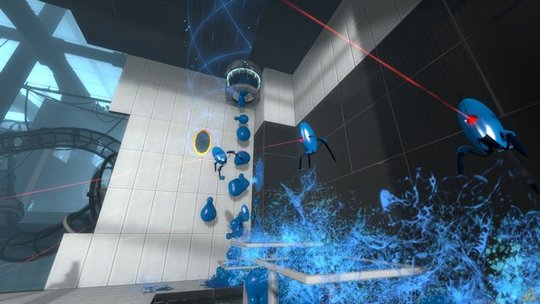 Portal 2
The 3DS won't be the only hardware talking point of the year. February's Mobile World Congress event in Barcelona is the likely venue for the unveiling of Sony's PSP Phone. And the electronics giant may well follow up at E3 in June with the launch of the PSP 2. But Nintendo's reticence on the Wii 2 is almost a certainty for 2011, with mention of the Xbox 720 or PS4 limited to pure speculation.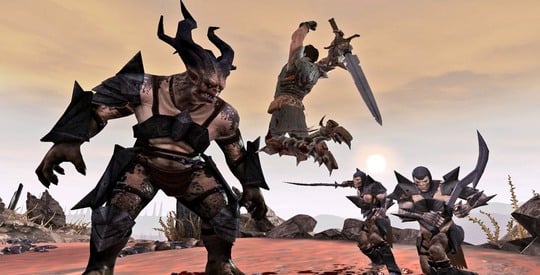 Dragon Age 2
Speculation will also be rife on the health of Max Payne 3 and Ghost Recon: Future Soldier, with the absence of concrete details or in-game footage casting doubt on both. Metal Gear: Solid Rising also looks set to miss 2011.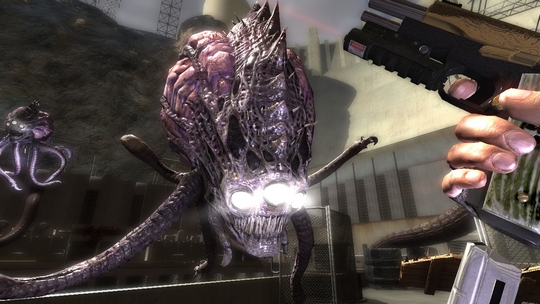 Duke Nukem Forever
But surely not even an economic or environmental cataclysm could prevent the release of the erstwhile king of vapourware? And, so, as I ready myself for a classic year of videogaming, I'm compelled to quote the bard himself – by which I mean Duke Nukem – when I say that "it's time to kick ass and chew bubble gum... and I'm all outta gum." ®