Original URL: https://www.theregister.co.uk/2011/01/07/samsung_blu_ray_range_2011/
Samsung launches 'world's slimmest' 3D Blu-ray player
Size matters, apparently
Posted in Personal Tech, 7th January 2011 11:24 GMT
CES 2011 Samsung prides itself on making exceedingly thin Blu-ray players. Two years ago it claimed the slimmer's crown with the BD-P4600.
Now it is crowing again over an even thinner player, the BD-D7500. The company introduced seven Blu-ray models, four of which are 3D compatible and three that support 3D conversion using Samsung's System on Chip (SoC).
Each device has Samsung's 'One Foot Connection" feature, which means customers can connect to a Samsung compatible router without password hassles as long as the device is within a foot of the router. Once established, the connection can be maintained from a further distance.
Here's a look at the 3D compatible devices on offer.
The first is the highly anticipated D7500, just 0.9in thin and includes 3D conversions, built-in Wi-Fi, touch sensor controls and support for Samsung Apps and Hub. You can also mount it on a wall.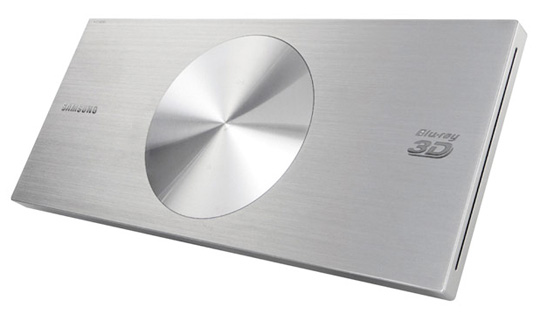 Another introduction is the BD-D7000, a square device that shares much of the same features and comes with an HDMI output, DLNA certification, as well as full HD upscaling and a 'hidden' disc slot.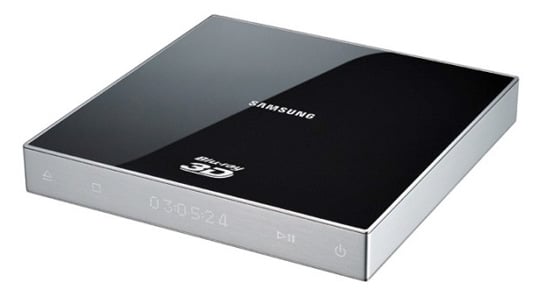 Next up is the BD-D6700, which has dual HDMI ports, integrated Wi-Fi, 1080p upscaling and 3D conversions. It also supports Android and iPhone controls with a free remote app.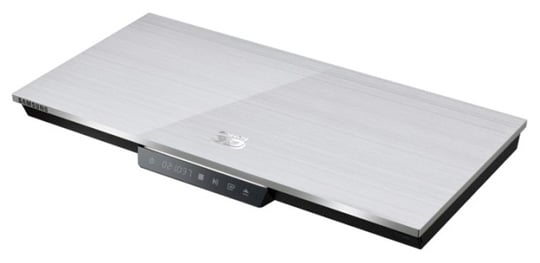 Then there's the BD-D6500 which is also fairly slim, has 3D playback, inbuilt Wi-Fi, a slot loading mechanism and support for Samsung Apps and Hub features.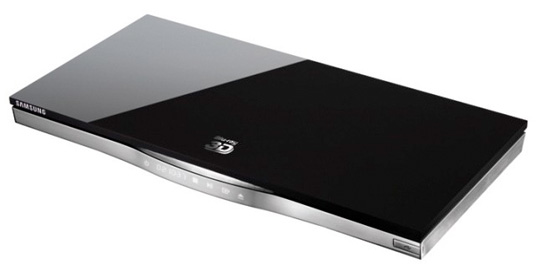 There's no word on pricing or availability just yet. ®