Original URL: https://www.theregister.co.uk/2011/01/07/review_media_player_samsung_galaxy_player_50/
Samsung Galaxy Player 50 Android PMP
Smartphone sans phone?
Posted in Personal Tech, 7th January 2011 07:00 GMT
Review As a connected multi-function media player, Apple's iPod Touch has never had much in the way of competition. But that is changing. Archos has already launched an interesting looking range of Android mini tablets-cum-media players, including the impressive Archos 43, and now Samsung has today released the Galaxy Player 50.
It's a bit like a Galaxy Apollo smartphone but without the ability to make and take calls.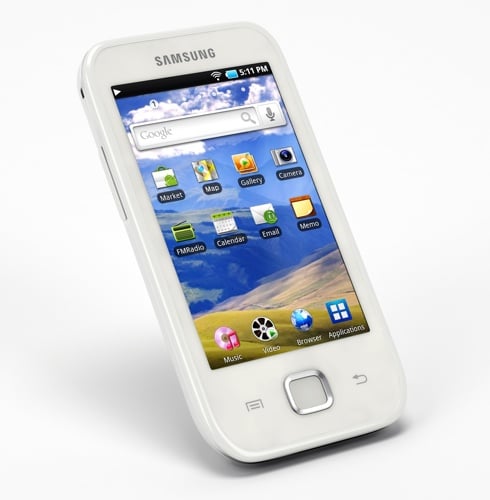 Samsung's Galaxy Player 50: smartphone sans phone
I have to say straight away that fitting a pocket video player with a 3.2in, 240 x 400 screen doesn't seem a hugely clever idea. Yes, the display is clear and bright, and supports content resolutions of up to 720p, but for serious video playback it's just too small in this day of 3.7in and 4.3in smartphone screens.
I'm also not that struck by the Galaxy Player's looks. The ridge around the faceplate makes it look cheap, but at £150 it's not an inexpensive product. And being made entirely of plastic, it doesn't need any help in this area.
The design has a few foibles too. For instance, the power key on the right and the volume controls on the left are directly opposite each other, so every time I held the device to turn it on or off, I inadvertently ended up changing the volume to either silent or deafening.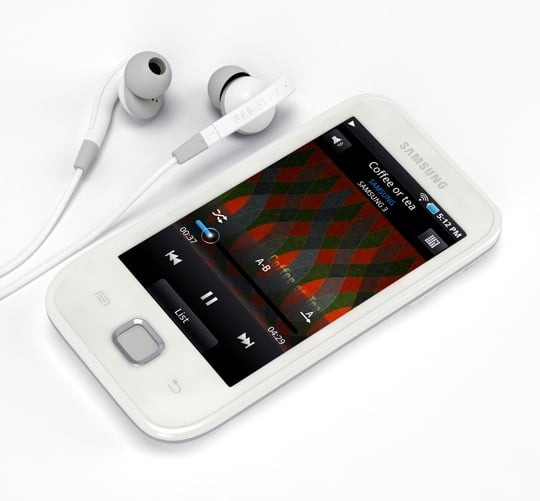 Bundled: among the best MP3 player earphones around
On the subject of turning it on and off, my review unit - a pre-production model, I must admit - took over 30 seconds to start up. That's way too long.
Android, pimp my PMP
On the positive side, you connect the Galaxy Player to a computer using a Micro USB rather than some strange Korean cable, and both USB port and the 3.5mm audio jack are well placed, on the top of the device.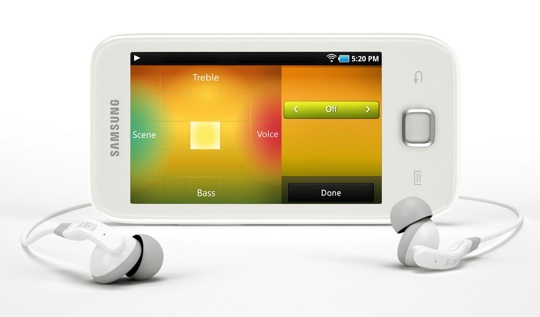 Simple, effective sound tweaking tech
The usual Android Henu, Home and Back buttons sit below the screen, the middle one a physical button, the other two touch-sensitive. Volume aside, everything is managed using the capacitive multi-touch screen, which is both fluid and responsive.
The Galaxy Player has 8GB of built-in storage with 1GB of that available for downloaded applications. Or rather it was before my Galaxy crashed after switching the USB Debugging feature on. At that point, the 1GB vanished, never to reappear. Under the battery cover is a Micro SD card slot good for another 32GB of - please note - unified storage.
As I said, what I have here is a pre-production model so hopefully that accounts for this problem - and for the device forgetting my Wi-Fi security code, and changing the wallpaper and desktop arrangement back to the default every time I turned it off.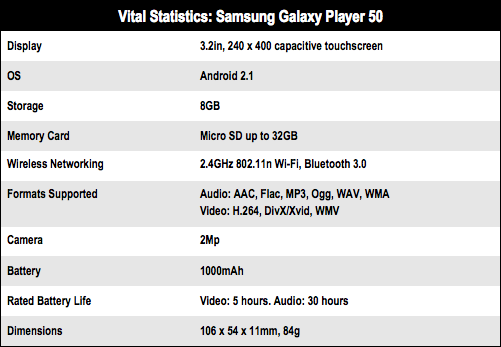 Wirelessly bang up to date
Running the show is Android 2.1. Graphics aside, the only change from stock Android are the four fixed icons at the bottom of the screen which take you to the video and music libraries, the web browser and the main apps screen, respectively. All very Apollo-esque.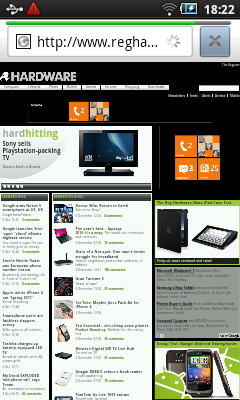 Browsing isn't bad...
Samsung has loaded the Galaxy Player with full Google and Android Market support so you can sign into your Google account, access your e-mail and download apps to your heart's content just as you can with any mobile phone running Android.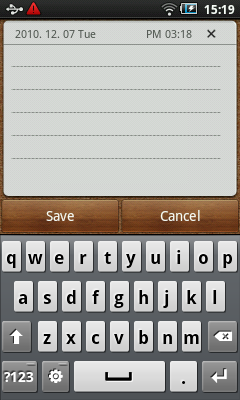 ...when you can get a Wi-Fi signal
Wirelessly things are bang up-to-date with 2.4GHz 802.11n Wi-Fi and Bluetooth 3.0, but Wi-Fi reception was poor, the Galaxy struggling to hold a signal in places my Android mobile phone has no trouble with.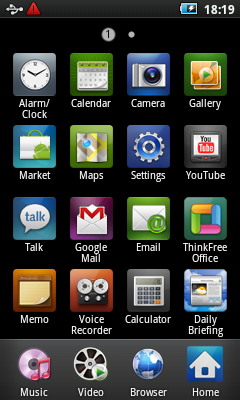 Android Market access means you can download to your heart's content -
or the Player's 1GB limit, whichever comes sooner
Where the Samsung does score is in the sound quality stakes. It really does sound very, very good indeed, helped by the excellent bundled earphones which are among the best I have ever found in a box with an MP3 player.
Sonic joy
Samsung has ditched its usual DNSe sound modification suite for a new system called Sound Alive which lets you select profiles from a 5 x 5 grid with compass points at Treble, Vocal, Bass and Instrumental. It's a simple and effective system, and you can access a variation of it from the video playback screen too.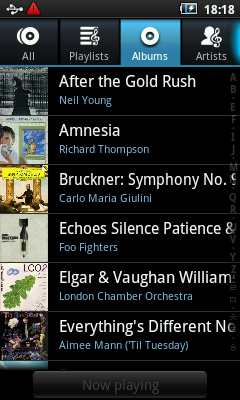 The music player is just dandy
The list of media codecs supported includes Ogg, MP3, Flac, AAC, WMA and WAV, audio along with H.264, Xvid/DivX and WMV video, though the last won't play DRM-encrypted BBC iPlayer files.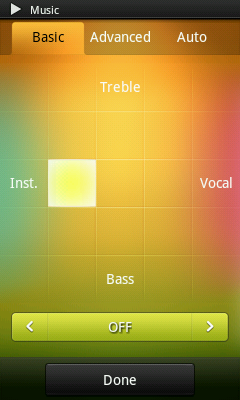 Sound affects
Other things the Galaxy won't do are sync playlists from an MTP media player, play gapless albums gaplessly, handle video subtitle files, or record from its FM radio.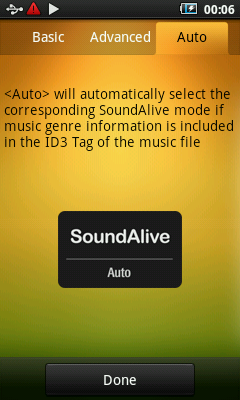 DNSe out, Sound Alive in
Screen too small, price too big
If manually adjusting the sound is just too much like hard work there is also an option to let the system change the sound profile based on a track's 'genre' ID3 tag.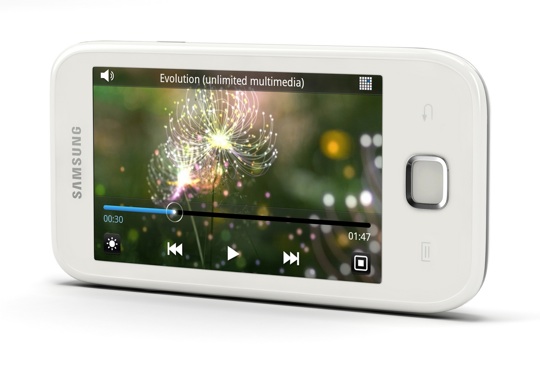 The screen's good - but is 240 x 400 just too darned low res these days?
The 2Mp camera is another less-than-impressive feature. With no auto-focus or flash, the end results are poor by modern smartphone standards. The highest resolution you can shoot video at is 320 x 240 which even my old HTC Hero can better.
You also get a GPS pick-up, though the Galaxy Player's usefulness as a satnav is restricted by the absence of the cellular data that Google Maps navigation depends upon to work.
Samsung reckons a full charge of the Galaxy's 1000mAh battery will be good for five hours of video playback and 30 of audio. I got four hours ten minutes of video, and 28-and-a-half of audio on a loop test - reasonable enough.
Verdict
The iPod Touch has one obvious advantage over the iPhone: price. But if you can pick up a good Android smartphone like the Orange San Francisco with its 3.5in, 480 x 800 screen for £100, why buy a Galaxy Player 50 with a smaller screen and no phone for £50 more? Either the screen needs to be bigger, or the price smaller. As it stands, excellent sound quality and very good earphones are not enough to redeem it. ®
More PMP Reviews...

Apple iPod
Nano 6G
Sony Walkman
NWZ-A845
Cowon
iAudio J3
Samsung
YP-R1