Original URL: https://www.theregister.co.uk/2010/12/29/inphase_insider_story/
How I watched a holographic storage company implode
InPhase techie talks smoke, mirrors and holograms
Posted in The Channel, 29th December 2010 12:22 GMT
It was a stony and hard road that holographic storage start-up InPhase travelled, going from hope to long, drawn-out despair. Its ambitions were left in tatters after senior management mis-steps and funding difficulties, but now the firm is allowing itself a little hope again.
This is an insider's story of what happened seen from the optical storage trenches.
Boat of uncertainty
InPhase experienced repeated and prolonged delays as it struggled to get its 300GB Tapestry holographic disk and drive to market as a viable archive medium for applications in the movie and allied industries.
The firm was headed for destruction has now stepped back from the brink. Its two venture capital owners, Acadia Woods Partners and majority stake-holder Signal Lake were involved in a struggle to auction off its assets (Acadia) or try again to keep it afloat (Signal Lake) which went to court, and from which Signal Lake emerged victorious. The road that led to that court case was a long, hard and circuitous one.
Basically the holographic technology was extremely hard to productise, and restricted funding meant that development efforts were crippled. Our account was relayed to us by an InPhase employee who joined the Boulder-based firm in early 2008 and stayed there for about two years – until the company laid off all but a handful of employees in February 2010.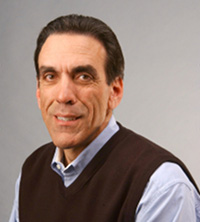 For over a year, Nelson Diaz had to stand in
front of 60-80 employees every month and
tell them they might lose their jobs.
During that period, the company was led by CEO Nelson Diaz who generally played a straight bat as far as the employees were concerned. Our source told us: "Overall, he seemed alright. When we had money he encouraged employees with bonuses for deadlines, etc. When money got tight he was willing to  stand in front of us once or twice a month and say, 'Well, we made minimum wage this month but I don't know about next month'.
"I believe the actual management – meaning the CEO, VPs, etc – dealt with us fairly well. There were rumours that Nelson was not on minimum salary but as I said before, he had the guts to stand up in front of 60 to 80 very angry people very month and tell them he didn't know if they would have jobs in a month. And he did this every month for over a year.
"I don't know that they had much control over what happened, and it seemed at the time that they were in a similar boat of uncertainty."
"However, I  think a lot of the company's problems may have come from him (Nelson Diaz)."
Development cost and funding source mismatch
The holographic technology involved solving difficult technology problems concerning disk recording medium formulation, and drive component precision, performance and stability, as well as software or firmware algorithms. Our correspondent from the trenches said: "Over the two years I was there, we mostly had problems with sensitivity of materials. By that I mean that motors weren't as precise as they needed to be or we didn't have fine enough control over the laser."
These issues were fixed mostly by just getting better parts. "We had several general performance issues caused by bad glass coatings and poorly made optics. These problems were mostly fixed but for about 12 to 13 months, there was a complete hold on all purchases. So while we knew the problems, we could not  actually fix them in more than a couple of drives."
Seen from El Reg Towers, and with hindsight, this seems an indictment of the funding regime, and like a marathon runner shooting himself in the foot. It indicates a fairly severe mismatch between technology development costs and the funding sources.
One technology problem concerned the physical format of the drive. Our ex-InPhase man said: "I know that the physical dimensions of the drive were specified by (Nelson Diaz) so that it would match the StorageTek slot, which is not an industry standard. This was before my time but I know it required a massive redesign of the drive itself."
Bart Stuck, InPhase executive chairman and the managing director of Signal Lake, said: "StorageTek libraries do not handle [the] current InPhase drive form factor."
Our InPhase insider says Diaz was also involved in unrealistic product development timescales: "Shortly after I started working at InPhase, there was also a problem where Nelson and the marketing team had decided on a production timeline before the drive was actually ready. It culminated in an all-hands meeting, where the head of research stood up and asked him why none of them listened to the engineering department when we said it wasn't ready, and then flat out told him that the drive was not ready for market."
Bart Stuck disagrees with this: "Neither the CEO nor the CTO said anything in a public forum with InPhase staff about NOT being able deliver a reliable disk drive and storage media that could be manufactured in volume, that I was aware of."
He added: "I asked three different InPhase employees, did any of them ever remember the CTO standing in front of a number of InPhase employees and asking them why engineering says they cannot deliver a product on the schedule at hand, and yet the upper management pushing to commit to do so. No one remembers this... It would be such an unusual event it would have stood out in their memories."
The InPhase ex-employee continued: "I don't know the specifics of most of the delays, but I would assume they are similar to the delay of our 15 May due date, the last official  deadline I think InPhase put out. Basically the drive wasn't ready yet. The 15 May deadline was because the drive did not have a stable 300GB format yet. The media formula and writing algorithm were still unable to recover all the data after a full archive run. (Media treated in such a way as to simulate 50 years of aging). This was solved by the following August, but funding woes prevented us from taking it further."
Cash problems
What did the budget restrictions mean for the employees? "The first issue was salary austerity measures. Basically every single employee, including Nelson supposedly, was placed on minimum salary. My salary was reduced by well over half and many received larger cuts.
"Of course, to go with this, we had freezes on hiring and on purchasing of equipment and parts. For example, an imaging optic for our laser – probably one of the most important parts in the drive – was faulty. The problem was identified but we were unable to purchase new working imagers because of the funding cuts.
"I'm unsure if Acadia paid off the creditors but when we were let go the company had several hundred thousand dollars owed to various suppliers. Some of these included the landlord who delivered  at least two three-day notices of intent to evict," said the ex-employee.
"Through this all we were promised by Mr Stuck that money was coming, and that any employee who stayed on would receive back wages plus 10 per cent. This and the bad job market naturally kept many people there longer that they otherwise would have stayed. However we lost probably one-quarter to one-third of our co-workers, and most that were left had a hard time accomplishing anything without materials or funding."
Well, yes, it would be hard to accomplish any hardware product development without materials or funding... As an aside, the venture-capital funding environment during the recession was harsh, and people looked for winners. With its history of repeatedly missing deadlines, InPhase did not look like a good destination for VC dollars.
How did the investors handle the money running out in his view?
"Mostly the investors told us to just hold on one month longer. At the time we were all laid off (in February this year) the company was primarily owned by New Venture Partners. We were told in January of 2009 that NVP needed capital and wanted to sell the company."
Signal Lake offered to buy it and then fund the company.
"That was actually the big funding we were waiting on, the money to buy NVP out and then fund the company until profitability. ... To my knowledge Signal Lake at no time in that period actually paid any money to InPhase. We were instead paid by a combination of NVP and some other companies with which we had partnerships."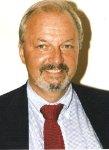 Overly optimistic:
Bart Stuck
Bart Stuck was directly involved: "He did provide much-needed financial assistance to certain people. However several of those people were only still at InPhase because Mr Stuck convinced them to stay based on his apparent over-optimism.
"In Mr Stuck's defense, Signal Lake did provide small personal loans to people who needed them. I know that one of my friends was only able to keep his home because of these loans. However by this time we had been at minimum salary for about eight months and it felt like too little too late.
"Many times we were told that the money was coming, 'within a couple of weeks, a month at the outside', only for the weeks and months to pass with no change. Often Mr Stuck would say: 'As soon as X happens, the money will start to flow" – where X was the signing of a document or the transfer of some paperwork. Then it would happen, and he would say: 'Okay, now we just have to wait for Y to happen and the money will start to flow'.
"Once this had gone on for several months [most] of us felt trapped by the possibility of back wages. My back wages would have been approximately $20,000 to $30,000. Many felt that even if a job was offered to them, they couldn't afford to lose out on the back wages if funding came. This turned out to be a bad gamble but false promises were the heart of most employee problems with Signal Lake."
Bart Stuck's view
Bart Stuck said: "Signal Lake led the original Series A round for funding InPhase, and put together the original investor syndicate. Signal Lake has invested in every funding round of InPhase, totalling over $10m, and feels strongly about the great potential for this company as the world leader in holographic storage.
"With respect to the specific employee comments about representations made by Signal Lake in 2009/10, Signal Lake was asked by the InPhase board to provide visibility on its progress in securing funding for InPhase, and did so, both to the board and directly to its employees on multiple occasions...
"The financial assistance that Signal Lake provided to tens of InPhase employees was an illustration of its general good faith as well as its strong belief that Signal Lake would be able to raise funding to operate the company. This is reinforced by the fact that during this period, Signal Lake also provided a multi-million dollar amount of bridge funding directly to IPhase."
Morale destruction
What was the effect of the funding shortfall and unmet promises on the employees?
Our InPhase insider said: "The effect on employees was complete destruction of morale. Because work was scarce we had a lot of time to discuss our feelings on the matter. They ranged from anger (several times during meetings I expected a fight to break out) to depression and hopelessness.
"I was fortunate enough to have a manager who loved his job and to be in one of the more active groups to keep myself busy. However, after enough months of literally being told that the money would be here within 'a couple of weeks', it was more than many people could take."
Do you think the firm's holographic technology has a future?
"Oh, definitely. The technology is amazing and what most people don't realise is that for an archive type drive 300GB isn't small. It's actually pretty amazing. Not only that but the actual disk capacity is about 1.2 TB. The 300GB is just the initial format which had an enormous amount of redundant data.
"Honestly, if the purchase and funding of the company had gone through, I am sure InPhase would have gone to market and be at or near profitability. The technology is amazing and literally a decade ahead of any other holographic storage company. It would be criminal to let that sort of knowledge just vanish.
"The rumour from the former employee rumour mill is that Acadia is trying to hedge Signal Lake out so that they can restart the company without Mr Stuck being attached to it at all. I know that if this were the case I would  go back to InPhase at the drop of a hat. I know there are many of my former co-workers who feel the same way and are eagerly watching the proceedings."
One last push
Bart Stuck said: "Despite the delays in accomplishing this objective, we are optimistic that we ultimately will succeed in moving this company forward toward commercial success. Once this occurs, we hope that we can re-hire as many of the old employees as possible, so they can be part of not simply a technical success (the world's first commercially viable holographic disk drive and storage media) but also a part of commercial success."
With the court case against Acadia won Signal Lake has appointed Art Rancis as InPhase's CEO. He was previously the company's Sales VP. Kevin Curtis, a co-founder of InPhase who was named interim CEO in March, replacing Nelson Diaz, has stepped down from his post. James Russo has been appointed EVP for engineering, promoted from VP engineering. He came from Dot Hill in 2008.
InPhase will now focus on delivering its high-density archival storage product for customers ranging from film and television studios to corporate enterprises and medical institutions.
Rancis said in a statement: "We have reached a critical milestone in the restructuring of InPhase, where we can now execute a clear path to commercialisation for the industry's first holographic storage product."
Bart Stuck said he is, "working with Art Rancis, CEO, and Jim Russo, EVP of Engineering, to formulate new go to market business plan."
Working in a hi-tech start-up can be incredibly challenging and involving with tremendous camaraderie and fulfilment as the technology is productised and brought to market. But the dark side of this is where there are mismatches between executive management and the development function, and also between the board, the executives, managers and engineers, especially when the funding runs out.
Stuck is now out and about trying to raise the funds so that, at long, long last the Tapestry drive can complete its final push into becoming sellable product. People are still passionate about InPhase technology and the very last thing they are doing is going gently into the good night.
No, they are, literally, raging against the dying of the holographic light. ®