Original URL: http://www.theregister.co.uk/2010/12/22/christmas_gadgets_1/
Gifts for the Geeks
Go go, gadget shoppers
Posted in Personal Tech, 22nd December 2010 07:00 GMT
Product Round-up Christmas time is here and we all know what that means: family feuds, nativity plays, decorative trees and brussel sprouts. Such are the joys of commercialised religion.
But while you worry about where the gift money will come from, there's no need to worry about what you're gonna get. We've put together a selection of what's available for tech-heads.
Amazon Kindle

Turn a new page this year by never turning an actual page again with the Amazon Kindle.
The latest third-gen Kindle has a 6in E-ink Pearl screen with improved contrast and crisper fonts. 4GB storage should be enough for a whopping supply of content which can be picked up over its Wi-Fi connection.
Although it only handles Amazon's proprietary AZW format, Mobipocket and PDF, we still reckon the Kindle remains one of the better e-book readers out there, and at just £109, it's a steal.
An ideal gift for the avid book worm.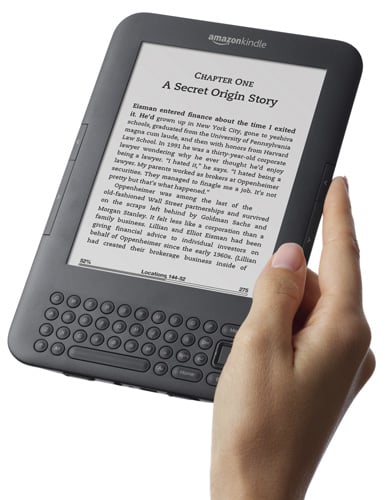 Price £109
More Info Amazon
Cisco Flip Mino HD 8GB

These devices are everywhere right now and may be a good gift for the budding film maker. Compact designs, easy to use and for an HD camera, very low cost.
Be warned though, although high in resolution, the lenses, sensors and image processors are still no match for more expensive HD cameras, so don't expect to make a blockbuster just yet.
The Flip Mino HD remains one such option, records at 720p HD and can be picked up pretty cheap if you shop around.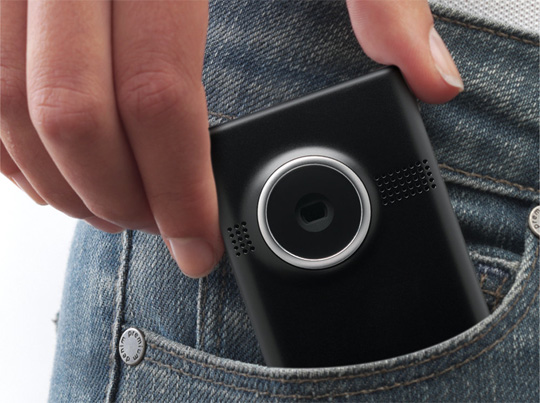 Price £180
More Info Cisco Flip
Interactive T-Shirts

Bobby McFerrin has been tapping his chest for decades to create music. Now you can do it too with minimal practice.
Interactive T-Shirts are everywhere this Christmas and come in various designs from drum kits and guitars, to stereos and Wi-Fi detectors.
The electronic part of the design is easily removed for a quick wash too, so all you JLS fans can remain squeaky clean and the only thing that'll whiff is your musical taste.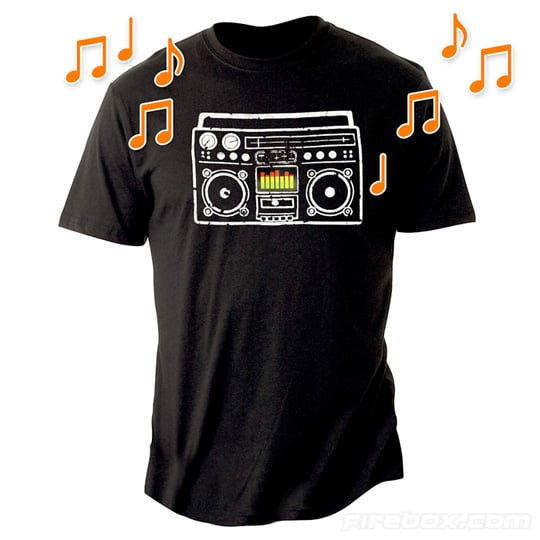 Price £15-£30
More Info Firebox
iRobot Roomba 581

The last thing you want after a bowl of Xmas pud and half a dozen glasses of vino is to grab the broom and begin the arduous task of sweeping up. So how nice would it be to unwrap something that'll do it for you?
The iRobot Roomba 581 is a sweeper that unlike the woman in your life, does the cleaning without a single whinge. Just a few whirrs and kerplunks.
So brush your cleanliness worries aside and pick up a new companion for Henry. He doesn't have to do all the work and neither do you.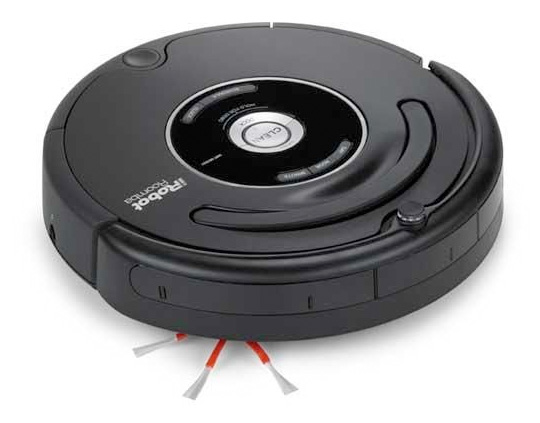 Price £400
More Info iRobot
Kymera Magic Wand

Since its appearance on Dragons' Den, the Kymera Magic Wand has seen a wave of popularity. It shouldn't be dismissed as gimmicky though.
With the ability to recognise up to 13 gestures and learn infrared codes from any remote control, the Kymera wand could bring magic home this Christmas without the need for the latest Harry Potter DVD.
Not being device specific also means this is probably the only time you can hold your wand, flick your wrist and turn on several models around you while keeping some dignity.
X-Factor Xmas special? Expelliamus...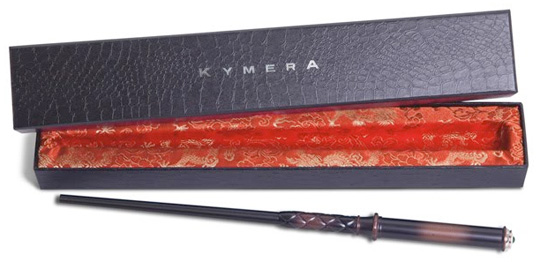 Price £50
More Info The Wand Company
Parrot AR.Drone

Remote controlled helicopters are all the rage at the moment and can be picked up for small change, but how about this bad boy?
Featuring quad-blades and two cameras, Parrot's AR.Drone is controlled by an iOS device over a Wi-Fi network and is more a gaming device than just an RC helicopter.
Several game modes are possible including the option to have dogfights with other AR.Drones using a live video feed from its onboard cameras. Okay, it's quite pricey, and you'd probably want two, but RC vehicles have never looked so fun.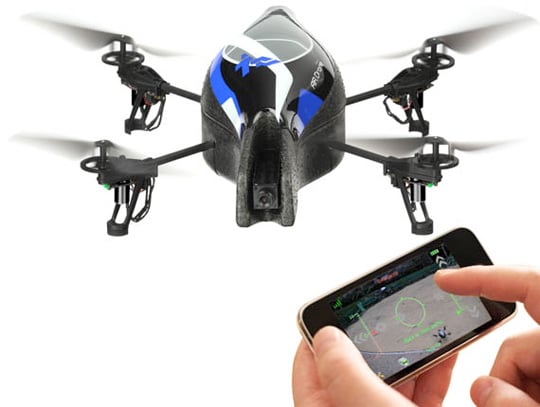 Price £300
More Info Parrot
Rebel Swap Watch

They say time flies when you're having fun, but now you can find fun when you literally have the time.
With a 1.5in touchscreen, the Rebel sWaP watch is a mini media maestro. It comes with a 2GB Micro SD card and has a camera, FM radio, MP3/MP4 player and voice activation.
A quad-band phone that works with all networks except Three, it can be used with the built in speakerphone or a bluetooth headset.
With day-to-day functions from calendars to calculators, the Rebel packs a 2G internet connection - hey, it is only a watch - and comes in a variety of colours. It certainly appears a fabulous hi-tech gift this Xmas, if that sort of thing makes you tick.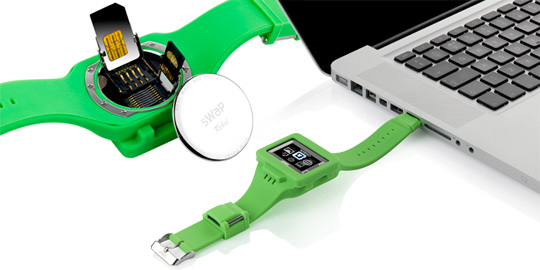 Price £190
More Info I Want One of Those
Star Theatre Planetarium

Want to wish upon a star this Christmas but can't see any through the yellow smog of the city?
The Star Theatre Planetarium beams them all over the ceiling for you, but don't be fooled, this is no zoetrope-styled kid's bedtime toy.
Using the same lens as a commercial planetarium, it shows real constellations in immaculate detail. Changeable disks display delineated constellations and give an accurate representation of celestial movement in both hemispheres.
Set it to show shooting stars at random intervals and start wishing to be a real boy, even if you already are.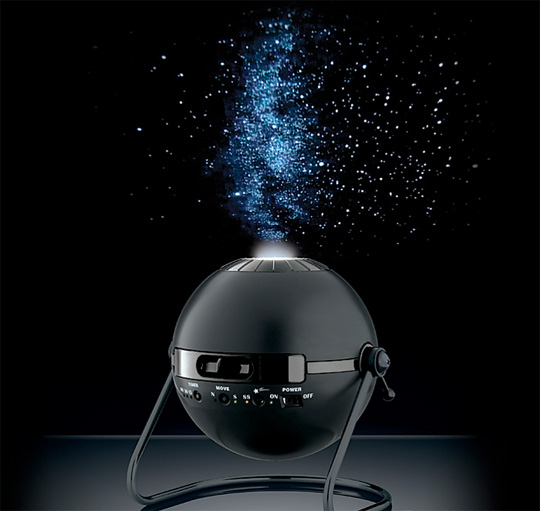 Price £120
More Info Firebox
USB Home Endoscope

Yep, that's right, with the USB Home Endoscope from Brando, you can lean over the desk and explore your own colon, much to the dismay of your boss.
Well, perhaps not, but there are many less-graphic uses for this tool which has a 640 x 480 resolution and an adjustable LED. It's pretty cheap too but doesn't work with Macs.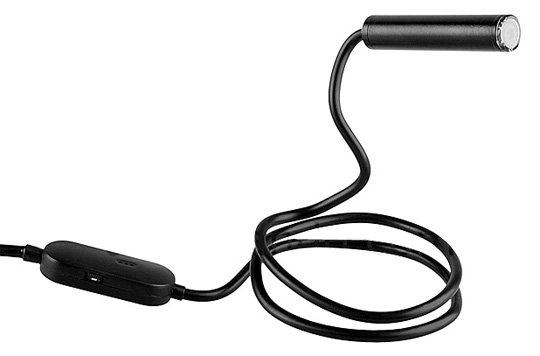 Price $40 (£26)
More Info Brando
Victorinox Swisstool Spirit Plus

What would Christmas be without a few tools? No, I'm not talking about your useless grandparents genuinely laughing at cracker jokes.
The Victorinox Swisstool Spirit Plus is a DIY enthusiasts dream piece of kit and has everything you need to get inside tech from screwdrivers to wire strippers.
It somehow packs about 40 functions into one 10cm-sized tool and comes nicely presented in a belt pouch. What better to crack some nuts with?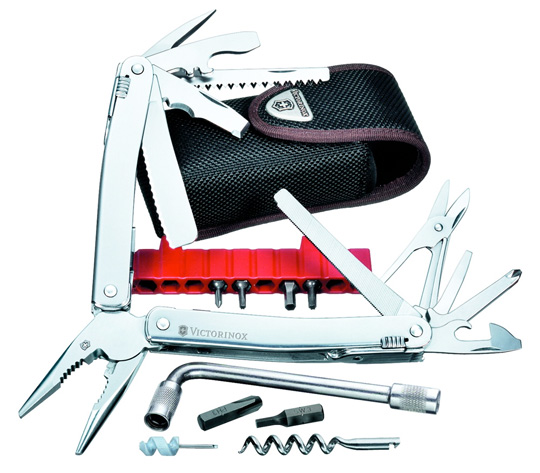 Price £85
More Info Swiss Army Tools