Original URL: https://www.theregister.co.uk/2010/12/20/apple_ipad_vs_android_tablets/
Apple iPad vs... the rest
Duking it out with the Galaxy Tab et al
Posted in Personal Tech, 20th December 2010 07:00 GMT
2010: it's a wrap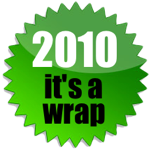 There's no doubt about it, Apple's iPad was the defining product of 2010. No other offering came out of nowhere not only to establish a new category of kit, but to kick an existing one - the netbook - up the proverbial and, into the bargain, scupper another - the smartbook - before it had even established itself in the market.
Genre-defining, then, but has the iPad been able to cope with the competition?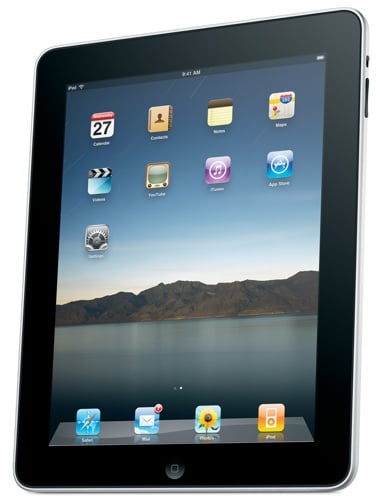 Apple's iPad: genre defining
Well, such as it is. To date, of the big names in computing and electronics only Samsung and Toshiba have entered the fray. Lesser name Viewsonic has stepped in too. Toshiba stumbled early by failing to ship its Folio 100 with the Adobe Flash support it had promised, but Samsung has made a fair stab at the tablet, establishing its Galaxy Tab as the alternative to Apple.
We can probably discount the numerous cheap Chinese tablets released over the past few months from the likes of Next, Morgan, Maplin, Asda and so on. With their relatively low resolution displays, touch panels that use finger-unfriendly resistive technology, old 1.x versions of Android and poor battery life, they certainly won't threaten Apple or Samsung at the quality end of the market. But I'm sure a fair few will fly off the shelves this Christmas, thanks to their low prices.
£100 for a 7in tablet is hard to argue with, though, no matter how insensitive the touchscreen and how many of the apps are presented in Chinese.
That's especially the case when then baseline iPad starts at more than four times that sum.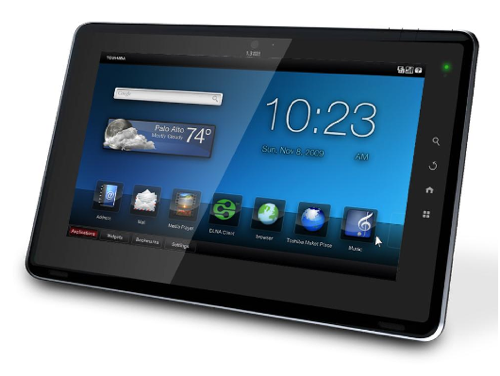 Toshiba's Folio 100: stumbled out of the gate
Then again, there are plenty of folk willing to pay extra for a tablet that works smoothly and quickly, and for the design aesthetics that Apple brings to the party. Indeed, of all the tablets on the market so far, none can beat the iPad when it comes to looks.
The boxy, chunky Galaxy Tab comes close, but it's not on a par with Apple's fondle slab. The choice between a 7in screen and a 10in one entirely subjective, especially when both devices offer similar resolutions. It's essentially a case of 7in for portability, 10in for size and to put some clear blue water between the tablet and the mobile phone or PMP.
Spec vs spec
Incidentally, a look at the two devices' specs reveals that the iPad is actually thicker than the Tab - 13.4mm to 12mm - but that ignores the iPad's tapering edges, which make it not only seem thinner but also much more comfortable to hold. The Tab, by contrast, is thick right up to the edge.
The Samsung is a lot lighter on paper, but it's not appreciably so when you have it in your hand. Egonomics count for a lot in this category, and the iPad has 'em in spades.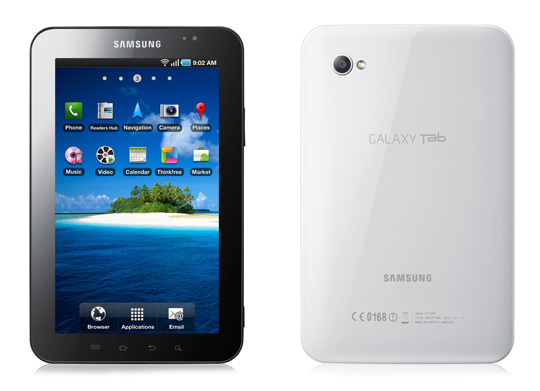 Samsung's Galaxy Tab: BFP*
If the iPad takes the crown for look and feel, the Galaxy Tab has the longer feature list. The iPad's Flash storage is unexpandable - the Tab has a Micro SD slot. It has a 3Mp camera on the back, and a lesser one on the front. I don't think too many tablet buyers will be expecting their gadgets to double-up as still or video cameras, but the iPad's lack of a webcam is a genuine deficiency. No video calling here. And while some may wonder who actually does video calling with a phone, that narrow view ignores the zillions who do it on a desktop or laptop computer and would do it on a tablet if they could.
The iPad's lack of expansion would be less of an issue, perhaps, if getting content onto the device was easier than it is. Some folk loath iTunes, but I've never had a problem with it as a library management tool. But I hate Apple's insistence that iTunes is the only way to load up content onto the iPad. The Tab uses Samsung software, which is generally held to be weak, but it also taps into other media apps and can operate as a USB mass storage device. Even if it didn't, the use of removable storage means you can get files onto the Tab that way.
Apple's format limitations can be largely limited with free apps - VLC, most notably - but the Tab handles more out of the box. Yes, you can get videos and pics onto the iPad using Apple's iPad Camera Connection Kit access, but it's £25 extra and it's a clumsy way to put movies on.
There's no difference between them when it comes to what they can be used for. There are plenty of apps to fill gaps in the out-of-the-box experience. Similarly, Tab and iPad are well matched when it comes to connectivity and such.
*Big F**king Phone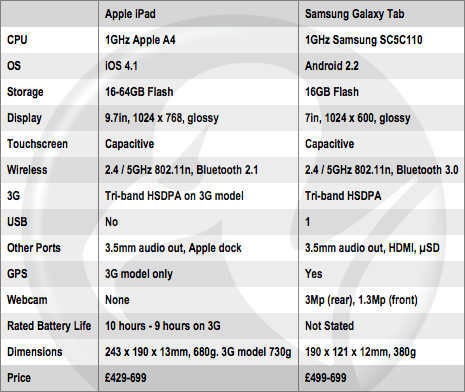 Ideological, Captain
Android or iOS? Again, a subjective choice. It's kind of like the old UIQ vs Series 60 debate in the early days of Symbian smartphones: lines will form behind either according to each user's sense of aesthetics and needs, but mostly because of the hardware vendor they favour.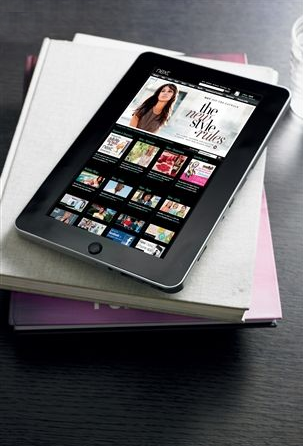 Next's 10in Android tablet: fashionable OS?
Time was when you bought a Sony Ericsson and got UIQ, or chose Nokia and got S60. Likewise, most people beyond, perhaps, the Reg's readership of übergeeks, will select Samsung - or LG, Toshiba, Acer, Asus, Motorola, etc - first, and Android second, just as a vote for Apple is inherently a vote of iOS.
Android works, but I personally prefer iOS, its walled garden holding no fear for a capable wall-climber like me, and which is clearly not bothering the majority of the many, many folk who've owned iDevices over the years. Open Sourcers may take offense, but ordinary punters seem unconcerned.
The Galaxy Tab, then, is the optimum choice for a quality tablet. If money's a worry, there are always the cheapy Chinese one - or Viewsonic's ViewPad 7, which is only slightly cheaper than the Tab, but comes with a slower CPU. It has 3G, but the capacitive touchscreen is just 800 x 480 and it comes with a mere 512MB of storage, though it can use any Micro SD cards you may bring to the party.
In use, though, the iPad feels more polished and just more darn desirable than either the ViewPad 7 or the Tab. The anticipated introduction of the iPad 2 early next year is only going to make the it more so, no matter how much spleen anti-fans will vent.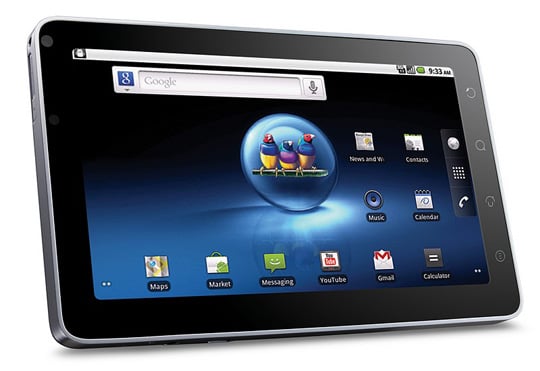 Viewsonic's ViewPad 7: slower, less capacious the than Tab, but cheaper
But 2011 will also bring a raft of fresh entries into the market - all those big name vendors who've held back to await a better, more tablet-friendly version of Android than 2.2 - aka Froyo - that Samsung and Toshiba opted for.
It'll pay to wait a while and see what Apple and the new raft of rivals come up with. ®
Reg Ratings
Apple iPad 3G 85%
Apple iPad Wi-Fi 80%
ViewSonic ViewPad 7 75%
Samsung Galaxy Tab 75%