Original URL: https://www.theregister.co.uk/2010/12/17/2010_best_media_boxes/
The year's best... TV media players
What's top for set-tops?
Posted in Personal Tech, 17th December 2010 07:00 GMT
2010: it's a wrap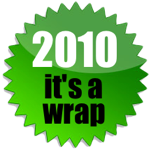 Networkable media players aren't new, but in 2010 the addition of BBC iPlayer and similar services to set-top boxes and TVs made more consumers aware of the possibilities of online entertainment pumped straight into the living room, while Windows 7 made it simpler to stream content from your PC's hard drive.
For those who are dipping their toe in the water with media streaming, the latest version of the Apple TV is one of the more eye-catching devices. Priced at the magic £99 mark, its compact size and the ease of use for which Apple is renowned will put it high on the list for many people wanting to take their first steps. But just how well does it compare to the alternatives?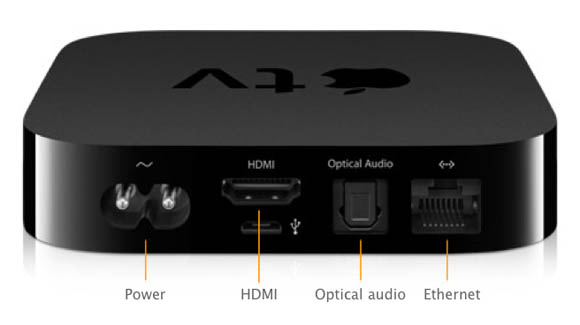 Apple TV
It certainly boasts a slick and straightforward interface which puts the offerings of many other boxes to shame, though the remote is perhaps a little too pared down for some tastes, and paid-for HD content is only 720p, though it will output 1080p material if you have it.
With both wired and wireless networking built in, the Apple TV should be at home on any network – as long as you have computers running iTunes, from which content is streamed, or you're willing to rent films and TV shows from Apple's online store. And unless you're happy to convert files to the few formats supported by Apple and iTunes, or jailbreak the device, you're limited by the content available. There's a reasonable selection online in iTunes, but UK services like LoveFilm and BBC iPlayer are absent.
Another media player that got plenty of publicity this year, the Boxee Box. Unlike the Apple TV, it does provide access to BBC iPlayer and other UK catch-up services, together with good support for network media playback. But at £200, and with much of its other online content not actually available in the UK, it's perhaps not one to buy just yet.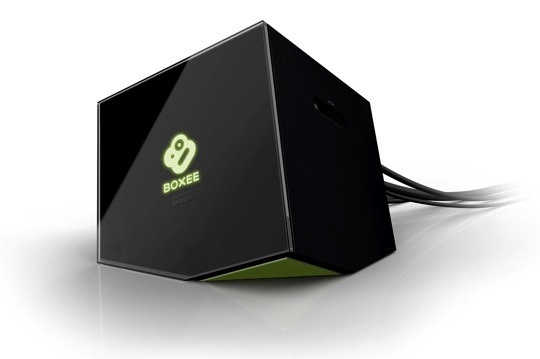 The Boxee Box
One of the media players that we've rated highly in the past is Western Digital's WD TV Live, and this year's update added an internal hard drive to make it the WD TV Live Hub. With a clean interface, good format support and 1TB of storage for those who don't have a Nas media server or want a computer on while watching TV, it's great for playing your own content but, so far, has only a limited range of online content available for UK viewers, and again no BBC iPlayer support.
TVs join the stream
Boasting support for an impressive range of codecs – including Flac and Ogg – and a compact case that's not much larger than the Apple TV, the Viewsonic VMP74 offers 1080p output, with support for SMB as well as UPnP media access. As well as the commonplace USB port for local storage, it supports eSata too. Since our original review, firmware that provides access to BBC iPlayer has been released, and for those who have a large collection of media in different formats, it's a great value choice.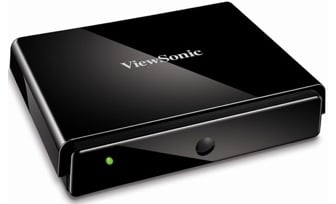 Viewsonic VMP74
When it comes to providing online video services for UK users, it's very often been the TV itself that has set the pace, rather than the makers of media streamers. Thanks perhaps to the requirements of Freeview HD, some of the best media players this year are TV receivers that also offer IPTV and DLNA functionality.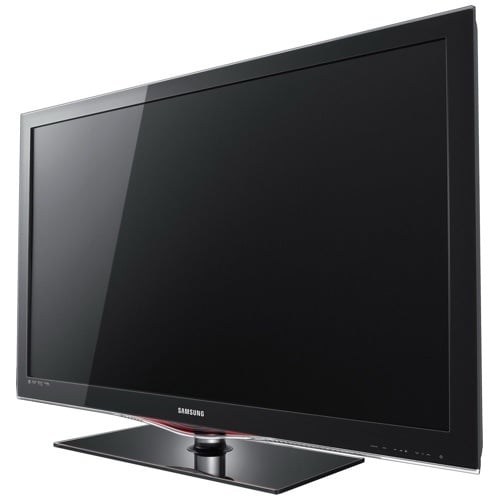 Samsung LE40C650
Samsung's LE40C650 was one of the standout sets Reg Hardware looked at this year, offering great picture quality and superb connectivity. It has very wide ranging format support, and failed only with some DRM-encumbered WMV video files. With both iPlayer and Lovefilm available through Samsung's Internet@TV interface plus Freeview HD tuners, the set packs in everything that most users will need. If you're in the market for a new TV, then you certainly won't need to add a separate media player to this one.
The LG 42LE5900 also has great network media support, but falls down when it comes to IPTV – a situation reversed by this year's new Sony Bravias - such as the 32in KDL-EX703 - which are far better at online TV than they are at network streaming.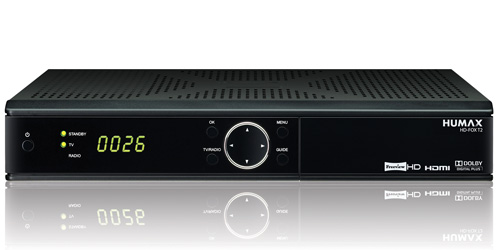 Humax HD-Fox T2
If you already have an HD Ready TV, the current street price of the Humax HD Fox T2 Freeview HD receiver places it firmly among the dedicated media players. Though format support isn't as extensive as some other boxes – MKV in particular is patchy – from early next year an online TV portal will add access to BBC iPlayer and Sky Player. Meanwhile, you'll also get Freeview HD with USB recording, though it has to be said that the media playback interface isn't as slick as those of some dedicated streamers.
March of the set-tops
The same services are coming to the Humax HDR Fox T2 digital video recorder (DVR) and a future update will allow the box to stream Freeview HD recordings from its hard drive.

Humax HDR Fox T2
Further evidence of how set-top boxes and recorders are pushing into traditional media player and server territory comes in the form of the IP Vision Fetch TV Smartbox 8000 and it's HD counterpart, the 8320HD. Like the 3View box, these combine Freeview or Freeview HD recording with extensive media playback.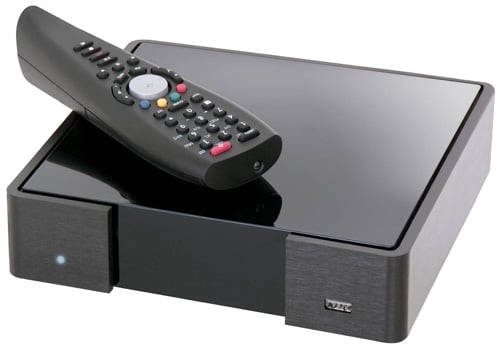 P Vision Fetch TV Smartbox 8000
Set against TV products from big brands, which offer 'good enough' media playback to many folk, and increasingly support catch-up TV services, it's arguable whether there will there be a place in 2011 for products like the Popcorn Hour C200 and HDI's Dune BD Prime. For the average user, anything more than the £99 price tag of the Apple TV may prove to be the point at which a new TV or set top box is better value. ®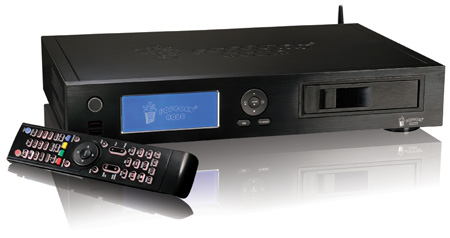 Popcorn Hour C200
Reg Rating
Samsung LE40C650 90%
Humax HDR Fox T2 85%
Humax HD Fox T2 80%
IPVision Fetch TV Smartbox 8000 80%
Viewsonic VMP74 80%
WD TV Live Hub 80%
HDI Dune BD Prime 3.0 75%
Popcorn Hour C200 75%