Original URL: http://www.theregister.co.uk/2010/12/16/psn_vs_xbl/
Sony PlayStation Network vs MS Xbox Live
Major consoles' online offerings rated
Posted in Personal Tech, 16th December 2010 07:00 GMT
Head-to-Head The online functionality of games consoles has come a long way. Unrecognisable from the 14.4Kb/s modem sideshow curios on the SNES and Megadrive, and a quantum leap over Sega's iconoclastic Dreamcast, the Xbox 360 and PlayStation 3's online services can alone inform purchasing decisions. So if you're contemplating buying either for Christmas - or if you're daring to swap allegiance - here's a handy guide to their respective offerings.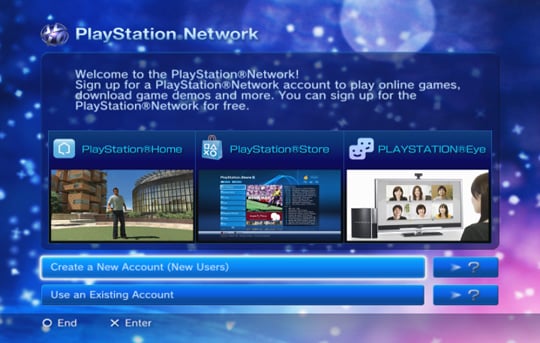 Xbox Live (XBL) and the Playstation Network (PSN) are historically and philosophically chalk and cheese. A keystone of Microsoft's Xbox business model, Xbox Live is characterised by heavy standardisation, tight development control and unified services. The Playstation Network, on the other hand, is a far more decentralised, open system model.
Content
The past year has seen PSN close the gap on XBL, with the launches of VidZone, Mubi and Lovefilm joining the BBC iPlayer and PlayStation Store in offering free and paid-for streaming and downloadable content. PSN also has a built in web-browser and PlayStation Home - a Second Life-style virtual world. But despite an ever-growing library of games demos, minis, PSOne and PSP titles, Xbox Live still has the edge in gaming content.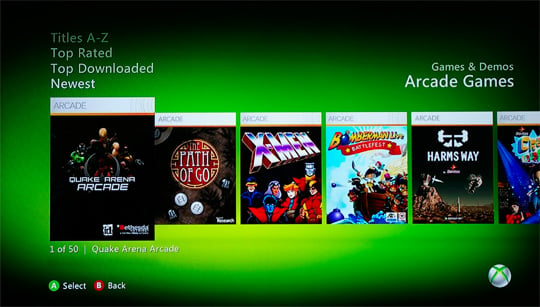 XBL has more games demos, add-ons, arcade-style games and independent games, as well as its Games on Demand service, where buyers can download full 360 and original Xbox games. XBL also has Sky Player, bringing streaming and on-demand services of popular Sky channels to current subscribers and monthly pay-as-you-watch punters.
Last.fm and Zune Pass offer free streaming and paid-for downloadable music. But with no sign of an additional US Netflix-style service, Xbox Live's movie offering is fast looking paltry in comparison to PSN's.
Cost
Price embodies Sony and Microsoft's disparate philosophies. Although both provide free browsing, purchasing and downloading from their respective online stores, PSN doesn't charge to play multiplayer online games. To play across XBL, gamers must upgrade to an Xbox Live Gold account, which costs £5.99 per month, or £39.99 when you buy a year's access in one go.
Sony has recently introduced a premium online service called PlayStation Plus. Costing £11.99 for 90 days' access, or £39.99 for a full year - actually 15-months, thanks to a special offer running until 2 February 2012 - users gain access to £200 of free content per year, PlayStation Store discounts, early access to demos and beta trials, and automatic downloads of system updates and game demos.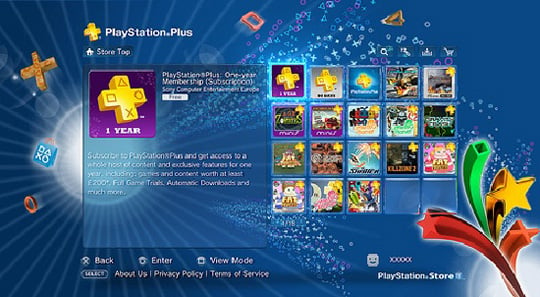 For purchasing content, PSN uses real currency, whereas XBL uses Microsoft Points. Both systems allow for credit card top-ups and pre-paid gift cards, but PSN's real currency offers greater transparency than XBL's Points. Excluding the many offers you'll find on both, when converted XBL proved generally more expensive for movies, but slightly cheaper for games.
For example, to rent recent release Predators in HD currently costs £5.02 on XBL, but only £4.49 on PSN. And to rent an old movie like Top Gun in HD, XBL charges £3.57, while PSN wants only £3.49. Buying the game Bionic Commando Rearmed presently costs £6.80 on XBL compared with £7.99 on PSN, and The Golems of Amgarrak, an add-on for Dragon Age Origins, cost £3.40 on XBL compared with £3.99 on PSN.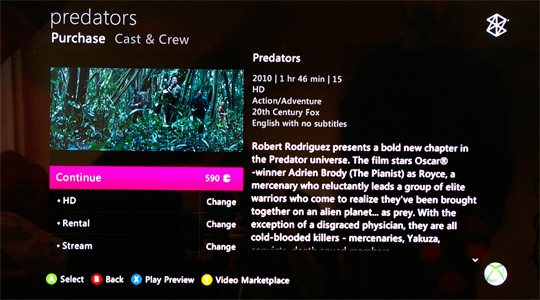 Ease of use / Interface
With interfaces, it's not so much chalk and cheese, but PC and Mac. If you start with one, you'll probably consider it the most logical and easy to use. But if you're moving from one to the other, it's going to feel like learning a second language.
Despite numerous updates, the XBL interface benefits from a unified online and offline design, with clean, uncluttered menus and large images, and directory style navigation through sub-menus.
PSN appears far more like a web browser, and is completely unrelated to the PS3's excellent XMB (Cross Media Bar) menu system. However, unlike XBL, PSN provides customisable menus to order items into lists or differently-sized icons.
Community
Despite closing the gap with text and voice communication, friends' lists and achievements, PSN is still playing catch-up to XBL for community features. Although rumours persist of imminent improvements to both, PSN lacks XBL's unified controls and cross-game communications.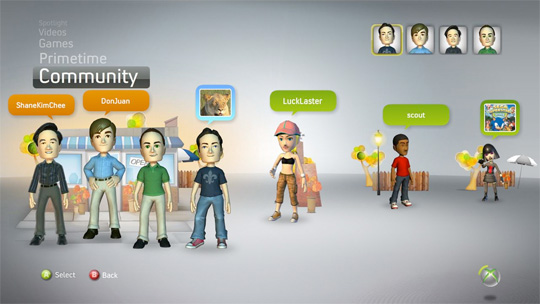 Built into the core XBL platform, Party allows players to invite friends to play games or chat amongst themselves whether they're playing the same or different games, watching movies or idling around the menu system. PSN, conversely, is a disjointed experience which compartmentalises communications by specific games, chat rooms and PlayStation Home. Avatars are also a more ingrained feature in XBL's online experience, whereas PSN avatars exist only in the increasingly deserted PlayStation Home.
It's impossible to make generalisations about each community. You're just as likely in both to come across genteel, erudite strangers as you are ignorant, foul-mouthed brutes, with specific games more of a deciding factor than actual online platform. But with options to black-mark players and report abuse, both platforms have adequate systems to shield sensitive players from even the most profane American teenagers.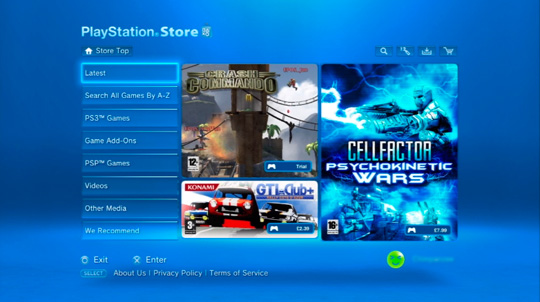 Verdict
Given the disparity in philosophy and offering, it's easy to sit on the fence and let the flame wars erupt on the comments board - where, for those still undecided, I expect you'll find even more information on their respective merits.
But if I had to choose, I'd pick Xbox Live. I'm a gamer, not a content consumer, and my prime consideration is the online gaming experience. And while I hate to pay for the privilege, and while I fully expect the PlayStation Network to have introduced those missing elements by this time next year, thanks to its unified controls and fully-integrated communications, it's just a lot more fun playing games across Xbox Live at the moment. ®