Original URL: https://www.theregister.co.uk/2010/12/13/apple_iphone_vs_smartphones/
Apple iPhone 4 vs... the rest
Fight, Fight
Posted in Personal Tech, 13th December 2010 07:00 GMT
2010: it's a wrap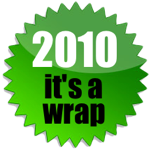 The iPhone has been the smartphone to beat since, well, since it was first launched in 2007 - doesn't that seem a very long time ago now? In the intervening years, it's gained what some would consider smartphone essentials - 3G network access, cut'n'paste, third-party apps - and it's changed its look a little with the latest iPhone 4 but is essentially much the same product.
In the meantime, its rivals have been playing catch-up, and some of them are getting pretty darn close.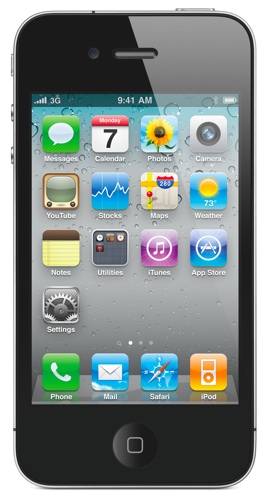 Apple's iPhone 4: like it or not, the benchmark
The iPhone's menu grid of icons has the double advantage of being both attractive and practical. It's been largely copied by Rim's BlackBerry OS and Google's Android - with a bit of added positioning pizzazz - but it doesn't do widgets. Widgets offer extra functionality from your home screen, whether it be flashing up social networking updates or the latest weather.
Any Android phone can offer all sorts of additional functionality from news updates to handset controls without the need to fire up the appropriate app. Samsung's TouchWiz interface on the Galaxy S - layered over Android - has some good ones, so does HTC's sit-on-top-of-Android Sense. Symbian offers some basic ones and Blackberry is... er... working on it.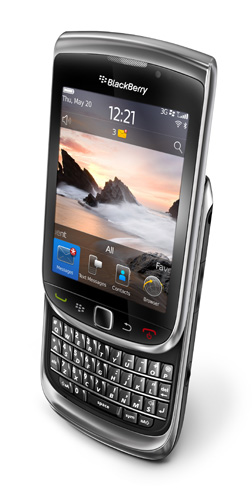 Rim's BlackBerry 9800
The iPhone, of course, has no physical keyboard, and while the standard on-screen Android keyboard is every bit as responsive and as easy to use - even easier on big screen handsets like the 4.3 inches of the HTC Desire HD - some people prefer to feel the keys under their thumbs. For that, the Blackberry Torch 9800 and its finely chiselled keys work a treat, and slide-out Qwerty keyboard models such as HTC's Desire Z, the Motorola Milestone 2 and the Palm Pre 2 are well worth a look.
Taking an app
Apple's App Store got a head start on the market and is still way out in front in terms of sheer numbers. Then again, a great many of those apps are either a) rubbish, or b) the kind you'll only use once. Most of the apps you'll come back to for business or practical purposes, including social networking, are well catered for on Android.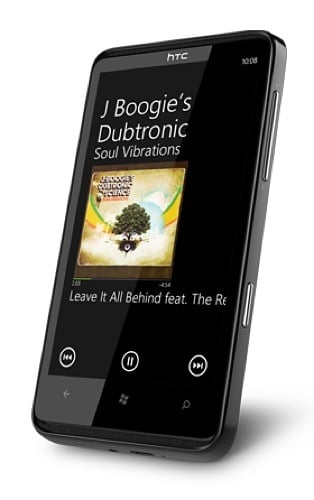 HTC's HD 7
Blackberry's App World tends to focus on the business side though there's also a growing number of fun apps there too. The latest Symbian phones are catching up thanks to Nokia's Ovi Store and while the newly launched Windows Phone 7 is lagging well behind at the moment, it's likely to grow very quickly if WinPho 7 catches on, which it really should do.
There's really very little wrong with the iPhone's 3.5in capacitive LCD touchscreen. It's clear and sharp - especially with its as-yet-unmatched 960 x 640 resolution "retina display" - and nicely sensitive in use. There are a few with bigger screens - much bigger in the case of Dell's Android-powered Streak: five (count em!) inches - or indeed the Samsung Galaxy Tab, though at 7in, the jury's still out as to whether this is really a giant iPhone rival, or a midget iPad botherer.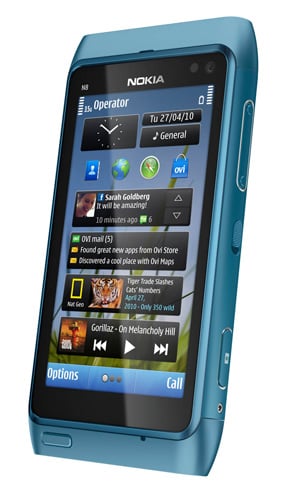 Nokia N8
Some have slightly sharper screens too, notably Samsung's Galaxy S and Wave, or Nokia's N8 with their AMOLED displays. For functionality though, no one has yet really improved on it, though the better ones are equalling it for sensitivity and multi-touch usability.
Social divide
The iPhone 4 beefed the camera up to 5Mp and added a flash for the first time. Like other cameraphones, it's unlikely to persuade anyone to ditch their digital camera, but it does more or less keep pace with what's happening elsewhere. The likes of Nokia's N8 with its 12Mp sensor and Carl Zeiss optics can certainly deliver better results, as can Sony Ericsson's Xperia X10 with its 8.1Mp shooter and range of fancy photo features, including a 16x zoom, but the iPhone's OK picture quality will satisfy casual snappers.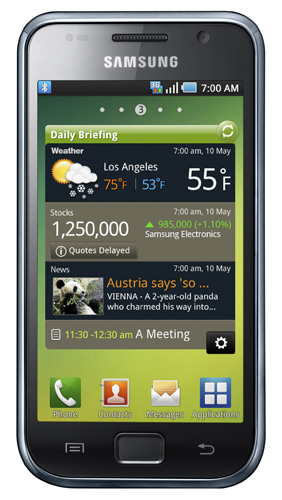 Samsung Galaxy S
Just about every smartphone you can lay hands on has access to Facebook and Twitter apps, and for some, that's all the social networking they need. Others, however, like to add some go-faster stripes to their networking and combine all their communications in one. Motorola's Motoblur does this rather well on its Milestone 2 and Defy handsets, so does Sony Ericsson's Timescape for the X10, and HTC's FriendStream which is on all its mid- to high-end handsets.
So far, I haven't been able to find an iPhone app with this functionality - some will pull in Facebook and Twitter, but not combine them with email, text and IM feeds - and even then, they're not necessarily free.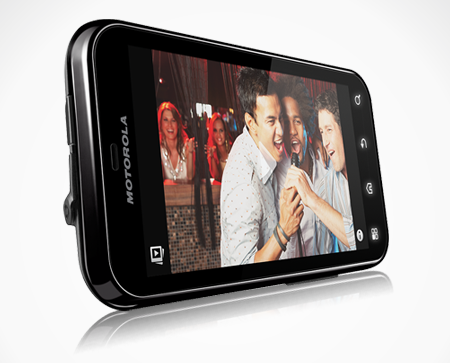 Motorola Defy
The iPhone isn't cheap, and you'll want to protect your investment with a decent cover if you have any sense. The same could be said for just about all smartphones with the possible exception of the Motorola Defy, which makes a bid to be the toughest iPhone rival out there with its strengthened case, water resistance - dunk it safely a metre of water for ten minutes - and Gorilla Glass display. ®
Reg Ratings
Samsung Galaxy S 85%
Sony Ericsson Xperia X10 80%
Dell Streak 80%
Apple iPhone 4 75%
Nokia N8 75%
Rim BlackBerry Torch 9800 75%