Original URL: http://www.theregister.co.uk/2010/12/08/console_games_of_2010/
The year's best... console games
Shooting to stand out
Posted in Personal Tech, 8th December 2010 07:00 GMT
2010: It's a Wrap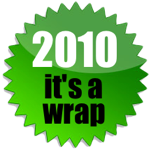 How was your gaming in 2010? Which console games will you remember most when you're through overindulging and it's time to carelessly box up the tangle of Christmas lights and decorations? Which stand-out moments will you recount as you drunkenly belt out Auld Lang Syne and resolve to make these New Year's resolutions your most resolute ever?
For me, 2010 was a great gaming year, but not a vintage one. I played a tonne of average games, a dozen good ones, and a handful of great ones. Originality was in short supply, and those titles that did innovate were out gunned in the charts by sequels and reboots of long-running franchises. But the usual lack of originality was at least tempered by a general increase in standards across the board.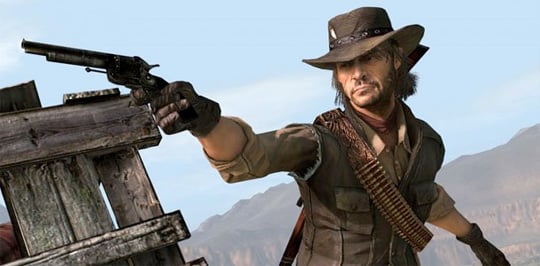 The reasons for both are understandable. The inexorable erosion to free-time and disposable income makes videogames appear increasingly like luxury items to cash poor, time poor gamers. Developers can't afford to make bad games, and consumers certainly can't afford to play them. Developers can also ill-afford to take risks. And in a year that saw high-profile development casualties such as Realtime Worlds and 3D Realms, it's hardly surprising to see innovation muffled by the din of corporate bean-counters.
It's ironic, then, that one of the year's greatest games was also one of gaming's riskiest ever gambles. Red Dead Redemption achieved the impossible. Few believed the Wild West would ever be tamed in a videogame, not least by the sequel to an underwhelming last-gen IP. But despite the now-infamous development troubles and lengthy delays, Red Dead Redemption lassoed and hog-tied not only the entire summer to itself, but arguably the title of greatest sandbox game of all time.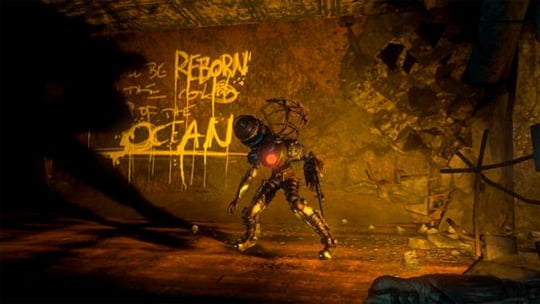 Red Dead wasn't the only game to suffer delays. Crysis 2, LA Noire and Portal 2 were just a few of the Triple-A titles to miss their 2010 release dates. But the year was balanced out by the fallout from 2009's Modern Warfare 2 release débâcle, which saw promising titles carried over into the early months of 2010.
The decline of Japanese development
Of those games, Bioshock 2 ultimately proved an uninspired return to Rapture, Dante's Inferno an uninspired but enjoyable God of War clone, and Alien vs Predator... well, let's just say AvP only left players more desperate for Gearbox's Colonial Marines. On the flip side, God of War III proved visual bombast can still cover up ageing gameplay, and Bayonetta proved even unintelligible games could be great. But if any early 2010 title deserves specific praise, it has to be Mass Effect 2.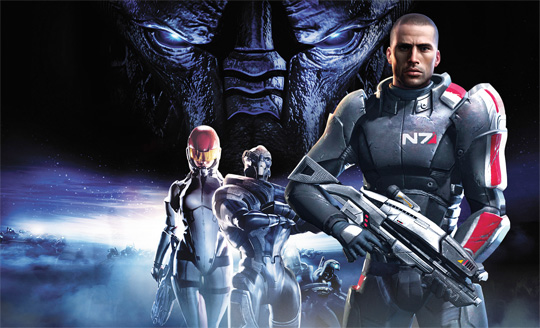 By expanding on the original and addressing minor flaws in gunplay and side-quests, Bioware finally realised Mass Effect's potential by crafting one of the finest RPGs of this generation.
Among its many other deserved laurels, Mass Effect 2 managed to nab 2010's narrative crown from Red Dead Redemption. But it wasn't the only game trying to narrow the gulf between traditional fiction and games. Heavy Rain and Alan Wake both furthered story-telling in their own individual styles, although Enslaved: Odyssey to the West reinforced just how wide that gulf remains, even when penned by a 'celebrated' author.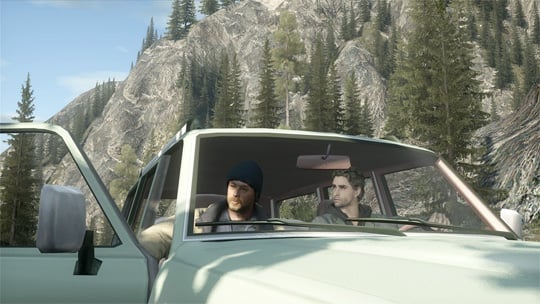 The real story of 2010, however, was the continued decline of Japanese development. Nowhere was this more apparent than in the diminishing quality of JRPGs, which saw White Knight Chronicles, Resonance of Fate and, most discouragingly, Final Fantasy XIII, all fail to resuscitate the territory. Whether in-house or outsourced to Western developers, Japanese IPs largely failed to make the Triple-A grade - Capcom's output the most disappointing with games such as the confused Lost Planet 2, the uncompromising Dead Rising 2 and the utterly forgettable Dark Void.
Moving on
It wasn't an unmitigated disaster, though. Gran Turismo 5 proved blinkered Japanese development could still yield impressive results. And Super Street Fighter IV, Bayonetta and Vanquish all showed Japanese development is far from dead.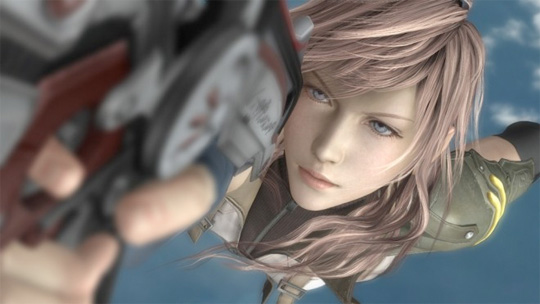 Nintendo even proved there was still life in the increasingly-long-in-the-tooth Wii. Super Mario Galaxy 2, Sin and Punishment: Star Successor, Goldeneye 007 and Metroid: Other M all gave hardcore owners a long-overdue reason to dust off the console. But despite all the current-gen consoles having surpassed their usual life expectancy, the Wii's ever-dwindling sales should provoke Nintendo to flinch first in announcing its next-gen plans.
To the dismay of many, 2010 saw the life-expectancies of the 360 and PS3 extended with the introduction of motion-controlled gaming. Launched to great fanfare – and some would say even greater hyperbole – the PS3 Move and Xbox Kinect devices proved... well, divisive. Now the dust has settled, it's clear both have their advantages and disadvantages. Motion controlled technology remains firmly in its nascency, and hardcore gamers firmly unconvinced. And although neither technology can be disregarded as the gimmick some naysayers would have you believe, neither comes any closer to prising the pad from hardcore hands.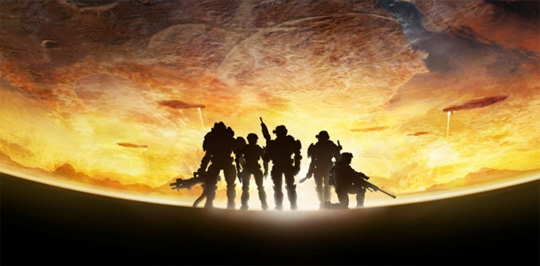 Of course, no retrospect would be complete without mention of the behomothic IPs Halo and Call of Duty. Both loudly went about their bullet-spraying business in 2010 in their own inimitable way, racking up massive sales figures and satisfying gamer's insatiable appetite for shooting each other in the face.
Good year
While still short of eclipsing Modern Warfare, Black Ops was at least MW2's equal, proving Treyarch capable of filling the assault boots of the all-but-defunct Infinity Ward. Halo Reach, on the other hand, was both beautiful masterpiece and poignant swansong to Bungie's ten-year-long saga.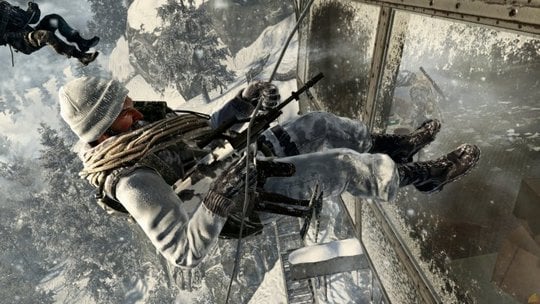 But will I remember either as I drunkenly belt out Auld Lang Syne? No. I'll be remembering an entirely different game, one which finally saw its European release in June of this year. I'll be reminiscing about an RPG that breathed new life into death. I'll be recalling a game that came closer than any before in realising the peril and adventure of pen-and-paper RPGs.
And I'll be recounting every weapon, every ring combination, every warning message and every last run to harvest souls. The 2010 game I'll be going all gooey-eyed about as that clock strikes midnight and we say goodbye to 2010 is the seminal Demon's Souls. ®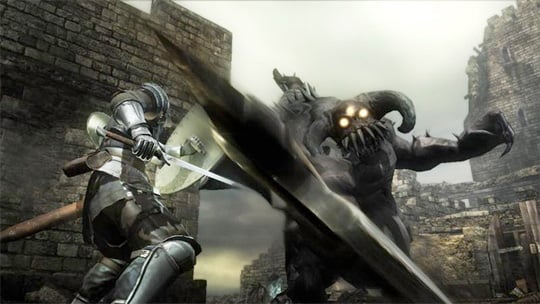 Reg Ratings
Halo Reach 100%
Red Dead Redemption 95%
Bayonetta 90%
Call of Duty: Black Ops 90%
Demon's Souls 90%
God of War III 90%
Super Street Fighter IV 90%
Vanquish 90%

Alan Wake 80%
Final Fantasy XIII 80%
Gran Turismo 5 80%
Heavy Rain 80%
Bioshock 2 60%
Dead Rising 2 60%
Enslaved: Odyssey to the West 55%
Lost Planet 2 50%