Original URL: http://www.theregister.co.uk/2010/12/02/review_media_player_wd_tv_live_hub/
Western Digital WD TV Live Hub
Torrent on TV
Posted in Personal Tech, 2nd December 2010 13:00 GMT
Review Western Digital's WD TV has always been one of the better streaming media players. It has an attractive graphical interface, supports an extensive range of audio and video file formats, and – with no internal hard disk – proved much cheaper than disk-based rivals such as the AppleTV.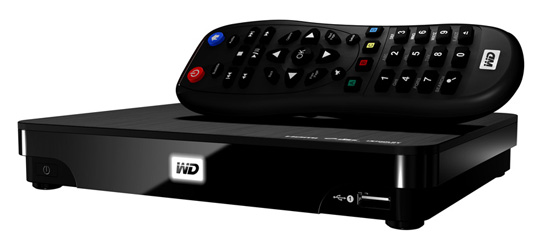 Local store: Western Digital's WD TV Live Hub
Ironically, though, just as Apple has removed the hard disk from the AppleTV and cuts its price in half, Western Digital has decided to shove a big fat hard disk into the WD TV and jack the price up by almost £100.
The revised WD TV Live Hub costs £200 with a built-in 1TB hard disk. That's the only capacity available, but the older, diskless WD TV Live is still on sale, if you'd prefer that. The inclusion of the hard disk means that the Live Hub is a bit larger than its predecessors, but it's still small and neat enough to sit comfortably next to your TV in your front room. The hard disk makes a quiet, low hum when running, but you have to lean quite close to hear it, as it's certainly not loud enough to be intrusive.
Unlike previous models, the Live Hub supports HDMI 1.4 rather than 1.3. However, like its predecessors, it delivers a 1080p output, as well as both component and composite video options. There's an S/PDIF for digital audio output, and two USB 2.0 ports for adding extra storage or transferring files onto the internal hard disk. A gigabit Ethernet port provides network connectivity but, disappointingly, Wi-Fi is only available as an optional extra. There are no cables included at all, so you'll need to provide those yourself.

Port options include HDMI 1.4 support
I was a little disappointed to see that the documentation and initial setup process weren't as straightforward and easy as on previous models. The printed QuickStart guide does little more than tell you to download a second manual and a piece of software called the Discovery Tool from WD's web site. The Discovery Tool locates the drive on your network and allows you to map a drive letter onto it – but only if you've got a PC, as it doesn't run on Macs.
Firmware fix
The Live Hub did show up as a network drive on my office iMac, but when I tried to copy some audio and video files onto it I received a message saying that I didn't have permission to do that. It took a phone call to WD and a firmware update to correct this problem. While this isn't a major flaw, it could still confuse less experienced users who haven't set up a media player device such as this before. The 150-page PDF manual isn't exactly a model of user-friendliness either.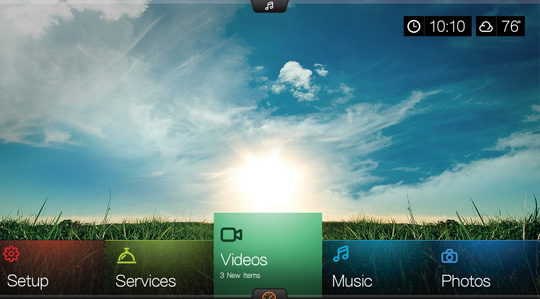 Among the tweaks is an interface makeover
Fortunately, things picked up after that. The interface on the Live Hub has been given quite an overhaul this time around and now displays a tasteful wallpaper picture on most of the screen. The various playback options appear as large, coloured tabs that scroll along the bottom of the screen. There are tabs for music, photos and videos, and clicking any of these quickly displays the various files stored on the internal hard disk, as well as allowing you to locate files stored on network devices or connected USB devices.
The interface is clean, attractive, and smoothly responsive. And, unlike many of the rival media players I've seen, allows you to browse your music collection by album, artist or genre. There's also a handy Dashboard feature – activated by a button on the remote control – that lists recently played files and also allows you to store your favourite files for easy access.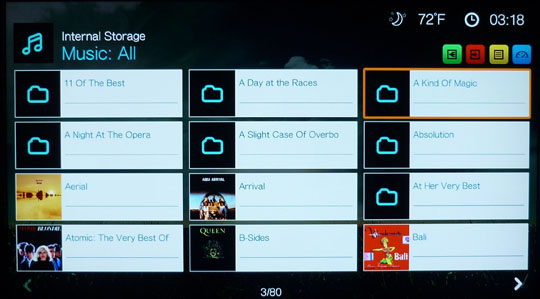 Comprehensive browsing features
I did encounter one interface oddity, though, as the Live Hub didn't seem able to display the album artwork for many of the albums I copied over from my iTunes library, which meant that the album view was mostly populated by simple pictures of plain folders. It's possible to add album artwork manually but, frankly, life's too short for that sort of thing.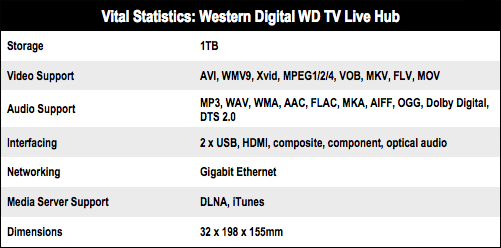 Media savvy
The HDMI output for both HD and SD video is very good, and the range of supported file formats is as extensive as ever. I did notice that DivX was omitted from the spec sheet on WD's web site, but the DivX test files I downloaded played without problems.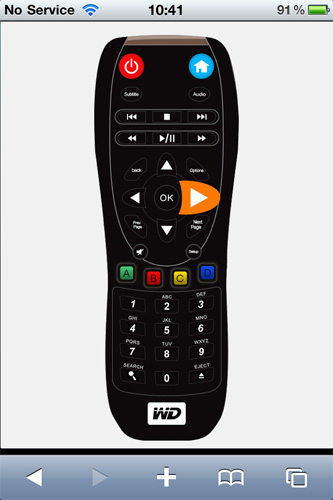 Controllable from an iPhone
There's one final tab that provides access to a number of Internet services, such as the obligatory FaceBook and YouTube. However UK users don't get access to the Netflix and Blockbuster video rentals that are available in the US. Western Digital says that it is working on adding local European services, such as the BBC iPlayer, but the on-line side of things is a bit of a let-down for UK users. In fact, the most interesting Internet feature is the rather neat ability to control the Live Hub from a web browser on a computer or smartphone on your network.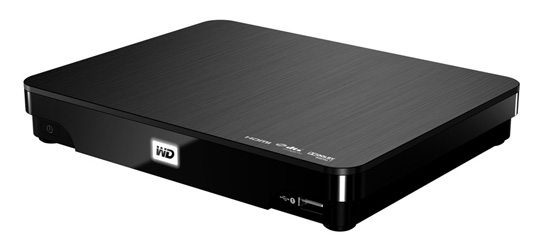 On-line viewing options could be more UK-friendly
Verdict
The poor documentation and dodgy firmware are only minor blemishes on an otherwise efficient and attractive media player. The AppleTV might still hold the award for best interface, but the Live Hub's support for a wider range of file formats makes it much more versatile than the Mac maker's media machine. Some people might prefer to stick with the cheaper diskless model, but the WD TV Live Hub still gets my vote as the most front-room-friendly media player currently available. ®
More AV Gear Reviews…

Group Test:
AV Receivers
Sling Media
Slingbox
Pro-HD
Pioneer
XW-NAV1
Philips
Streamium
MCi900