Original URL: http://www.theregister.co.uk/2010/12/01/review_gadget_gear4_unityremote/
Gear4 UnityRemote
Got an iPhone or iPod? You'll pay £100 for a remote
Posted in Personal Tech, 1st December 2010 07:00 GMT
Review Universal remote controls always sound like a good idea – one handy little remote to control all the digital gadgets cluttering up your front room – but they never quite seem to live up to the hype. The cheaper ones tend to be a finger-tangling clutter of buttons, while the more expensive models, such as Logitech's touchscreen Harmony, can cost as much as £300-£400.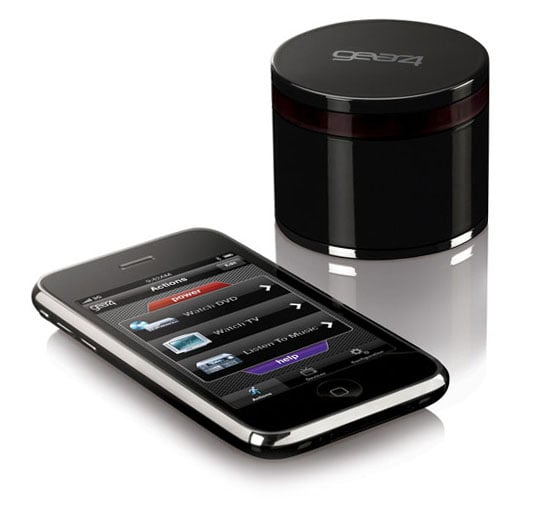 The zappy couple: Gear4 UnityRemote and iPhone
However, Gear4's new UnityRemote strikes a good balance, allowing you to use the touch-screen controls of an iPhone or iPod Touch to control your devices for a somewhat more affordable 100 quid.
The Unity consists of a small cylindrical infra-red transmitter that also has the ability to pair with your iPhone/iPod using Bluetooth. The transmitter runs off three AA batteries, rather than mains power, so it can be positioned pretty much anywhere within line of sight of your TV. Gear4 suggests that it should run for about four or five months per set of batteries.
The company also acknowledges that the Bluetooth connection adds "a little more" to the drain on the iPhone/iPod battery, but it didn't seem to have a particularly noticeable effect on my iPhone's battery during my tests.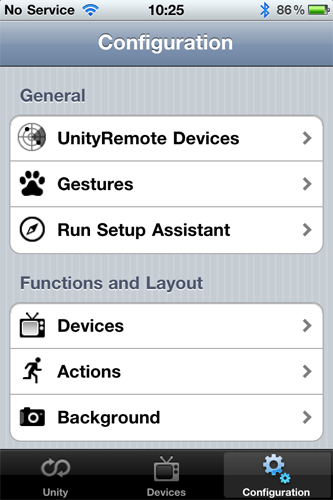 Configuration interface
Once you've set up the Bluetooth connection you then download the Unity app from the App Store and use it to configure the Unity transmitter to control your TV and other devices Even though the Gear4 web site only lists the iPhone and iPod Touch as compatible devices, the app seemed to run fine on my iPad.
Like most universal remote controls the app includes a database of control codes that can used to control devices from hundreds of well-known manufacturers, and I was able to set up my Samsung TV, Panasonic Blu-ray player and Sky+ box, with no problems at all, in just a matter of seconds.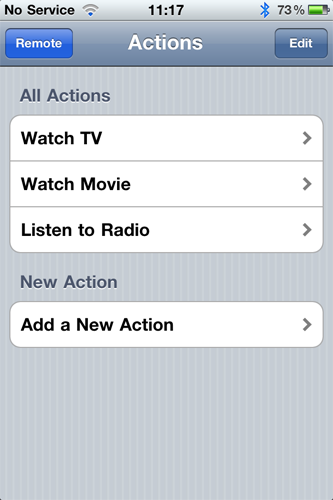 With a bit of poking around, specific actions can be configured
My Freeview HD recorder from FetchTV was a little more troublesome, though, as it wasn't included in that database. However, the Unity also has a training option that allowed it to recognise and store codes beamed directly from the remote control of the FetchTV box. The training process is a bit tedious, but that's the case with most other universal remotes too, so we can't criticise the Unity too harshly for that.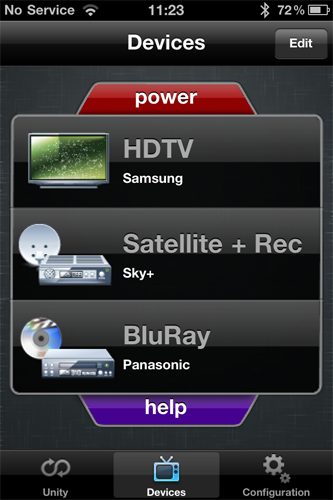 Available devices are listed
I did stumble across one annoying glitch, though. Like many universal remotes, the Unity also allows you to create 'actions' that can control multiple devices simultaneously – such as turning on both the TV and Sky+ box together and then automatically switching to a specific channel.

I was initially unable to create an action that would do this and let me switch straight to BBC News 24, and it took a support call to Gear4 to discover that a particular inactive setting in the depths of the Unity app needed to be turned on. It's only a small detail, but it did stop me in my tracks for a while and could probably have been avoided with a decent manual, rather than muddling through with the Unity's skimpy Quick Start guide.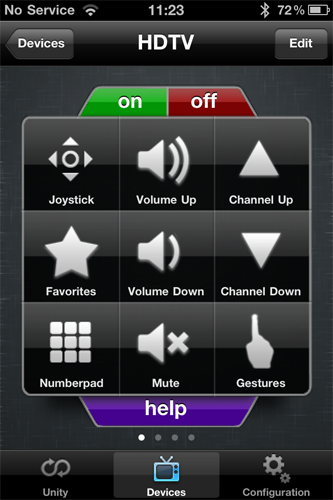 HDTV tweaks at your fingertips
Grumbles aside, there are some rather nice touches. The Unity app makes good use of the touch-screen controls on the iPhone by allowing you to use gestures. Flicking your finger up or down the screen will turn the volume up or down, or flicking sideways across the screen can change the channel.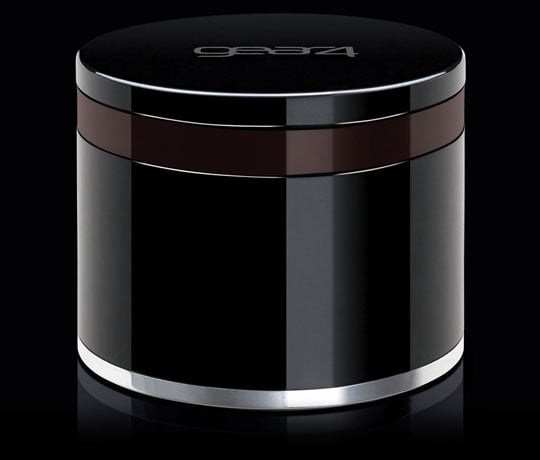 Mission control
Verdict
The complexity of most universal remotes means that they mainly appeal to hardened gadget addicts who are prepared to put in the effort required to set them up properly. However, basing the Unity around an easy-to-use iPhone app is a smart move that should help to make it accessible to a wider audience. It does have a few rough edges, but the Unity is a genuine – and affordable – alternative to high-end remotes from Logitech and the like. ®
More Gadget Reviews...

Phosphor
World Time Curved
E Ink watch
iDapt
i4 charger
Keene
USB FM Transmitter
Withings
Wi-Fi scales