Original URL: https://www.theregister.co.uk/2010/11/30/review_ipod_dock_arcam_rcube/
Arcam rCube portable iPod speaker system
Top of the docks
Posted in Personal Tech, 30th November 2010 07:00 GMT
Review Following in the footsteps of Bowers & Wilkins, Cambridge-based Arcam is the latest top-end British hi-fi maker to start a dalliance with the dark forces of the iPod, iPad and iPhone by producing a one-box music system to complement Apple's handheld devices.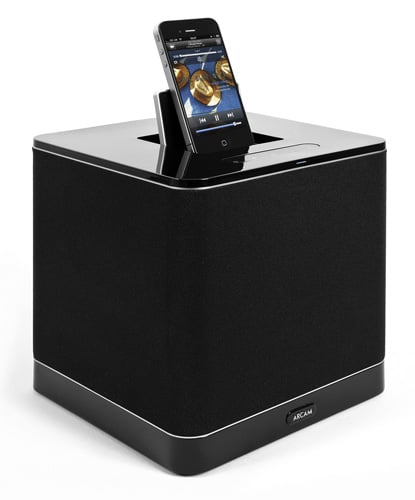 Boom box: Arcam's rCube
At 200mm square, the rCube is small for a premium speaker system and takes up a lot less space than the likes of the B&W Zeppelin or Philips DS9000 Fidelio, giving it instant appeal to those short on space. Small it maybe but, at 5kg, light it is not. That probably has something to do with the cast aluminium base and cabinet made from 12mm thick MDF. Arcam say the structure and build apes that of a high-end speaker cabinet and, having seem an rCube in pieces, I'd agree.
Externally, the rCube is as black as night with a deep gloss finish on the top and bottom, with cloth covered vertical sides. The word from Arcam is that it may consider other colours in due course, but for the moment you can only have it in black.
Thoughtful design exterior touches including a removable 30-pin dock on a ribbon connector. So if it breaks, replacing it is a five minute DIY job. There's enough space around the dock connector for your iPhone to be used with its cover or bumpers in-situ and a concealed carry-handle beneath the damped dock cover.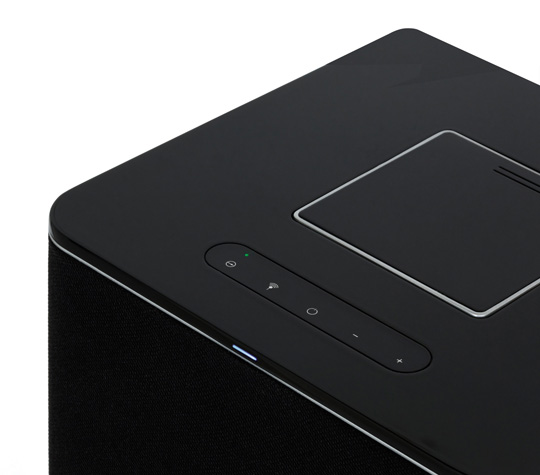 A touch of class
The touch-sensitive controls on the top of the unit have been kept to a minimum and simply let you turn the unit on, adjust the volume and activate the wireless streamer, about which more below. Everything else is managed from a rather work-a-day, yet full-function remote.
Buried in the aluminium base is a user replaceable rechargeable battery, so you can take the rCube anywhere you fancy and enjoy between two and eight hours of mains-free music, depending on volume. Recharging takes about one hour.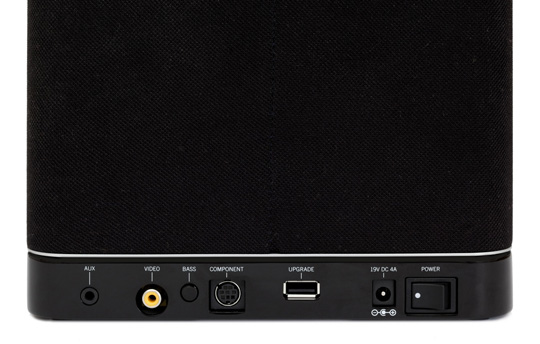 A bass boost option exists to suit music where these things matter most
Inside the cabinet are three amplifiers driving four speakers, two set into each side of the cabinet. That's a combination rated at 90W RMS – 35W from each mid-range driver and 10W from each tweeter – and is enough to fill even a large room with sound.
The rCube's output has not been achieved at the expense of quality. No matter what I played on it – and I listened to everything from Nine Inch Nails to Carole King, and Tangerine Dream to Tannhauser – the reproduction was always a bright, clear, focused, taught, powerful and superbly detailed sound, that never failed to impress.
The eagle-eyed amongst you may have noticed the Bass button around the back. These boosters sometimes make everything sound just a little phony and muddy, but not in this case. Press it and the already impressive amount of bass acquires just that extra bit a depth and power, without getting woolly. Yes it's invasive electronic voodoo, but it's voodoo that works and pays dividends when listening to bass-heavy musical genres.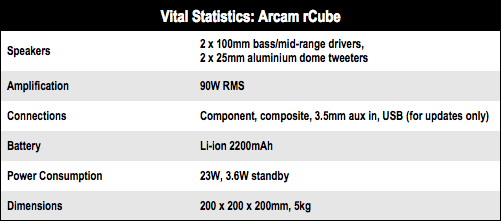 In line with its speaker design ethic, the rCube does without a built-in DAC – it simply utilises the analogue feed from the iPod. Arcam takes the view that it's better for a dock to do its primary jobs of amplification and projection properly, rather than try to complicate matters by treating your iPod as a file server and having to house all the electronics that such entails.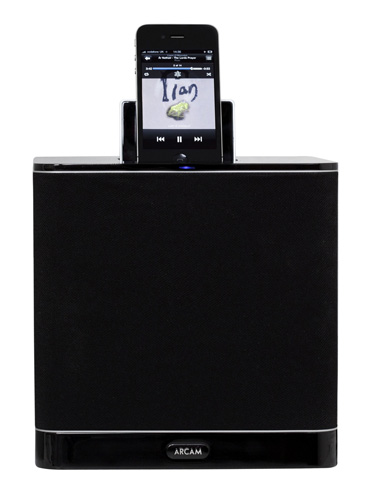 Careful positioning is required to get the best out of this dock
If there is a downside to the rCube's design, it's that you have to position the unit carefully to get the best results. Arcam reckons the ideal is a few feet out from a room corner at 45 degrees. That's one of the main reasons why the bass boost is fitted – the idea being that you turn it off if you have to put it in a tight space.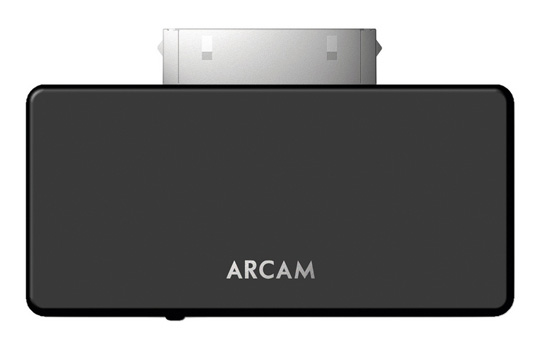 The optional rWand fits onto an iPod to allow wireless audio streaming to the rCube
If you prefer to keep your iPhone in your hands when playing back through the rCube – or if you have your music on an iPad – Arcam will sell you the rWand adapter, which plugs into your handset and lets it connect to the rCube from the built-in, proprietary 2.4GHz 16bit/44.1kHz receiver, that relies on Kleer wireless audio technology.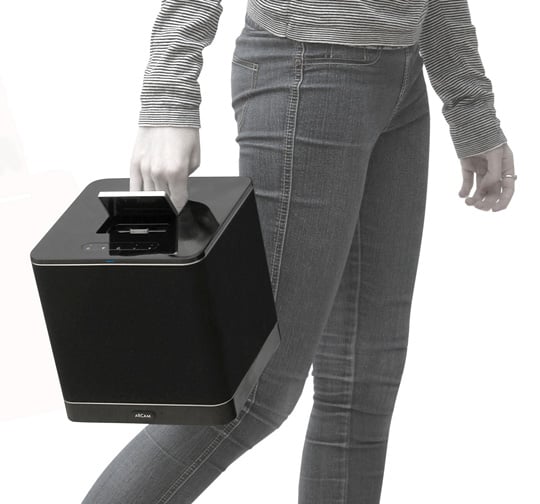 Portable, with a built-in rechargeable battery pack, but weighs 5kg
Buy an rWave USB dongle and you can also stream music from your laptop. Buy both adapters and you can use your iPhone as a remote control when you stream your iTunes library to the rCube. The rWand only has a range of around 10m but the rWave can reach up to 100m. Be warned though, these dongles don't come cheap - the rWand will set you back around £70, the rWave £80.
The wireless receiver in the rCube also lets you create a meshed network of up to eight units, all of which can be controlled centrally so you can have an rCube in every room, all playing in perfect sync. At £500 a go that would be an expensive way to build a multi-room sound system, but on an individual basis the rCube is worth every penny.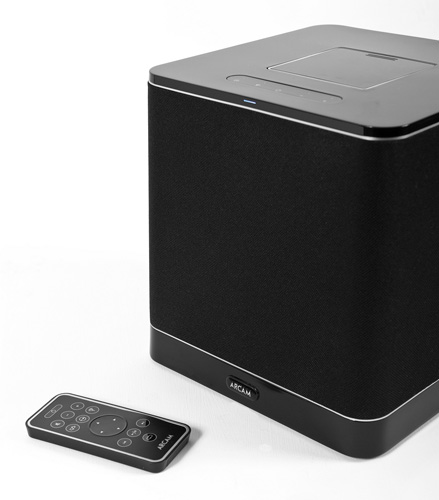 Expensive, but you can hear where the money goes
Verdict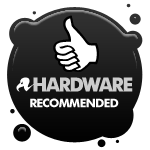 Compared to B&W's Zeppelin or Philips' DS9000 Fidelio, the extra £100 is peanuts when you take into account the increased quality of sound the rCube delivers. Lest we forget forget that it's also very small, with an internal battery and wireless option. I have to say that, had the rCube been available for inclusion in my up-market iPod dock round-up, it would have taken the gold medal. ®
More iPod Speakers

Philips
Fidelio
DS8550
Ten Essential...
bedside
iPod docks
Pioneer
XW-NAV1
Ten Essential...
premium
iPod Speakers