Original URL: http://www.theregister.co.uk/2010/11/29/group_test_ipad_cases_slipcases/
Monster iPad Case Test: Slipcases
Slide it in
Posted in Personal Tech, 29th November 2010 07:04 GMT
Product Round-up If you're after an iPad case that's not as bulky as a folio, but covers the tablet better than a skin can, look no further...
Be-Ez La Robe Allure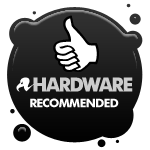 A cute designer zip-sealed sliipcase that appears to be made from two mousemats sandwiched together if the cloth sample dangling from the package is anything to go by. Who cares it works and will keep your iPad protected if you favour a pop look rather than executive leather. Available in a variety of colourful stripey patterns.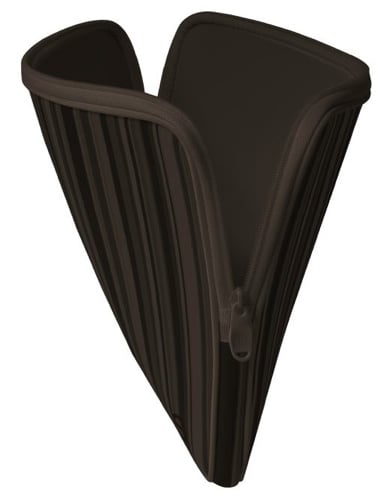 Reg Rating 85%
Price RRP: £35 Online: £18
More Info Be-Ez
Belkin Contour Sleeve
If you don't mind the thick textured rubber front that gives the zip-up Contour Sleeve its name and hot water bottle feel, this is a fine neoprene-made case of the type many folk keep their laptops in. If you're not keen on the femme-friendly purple'n'pink version, there's a manly black one too.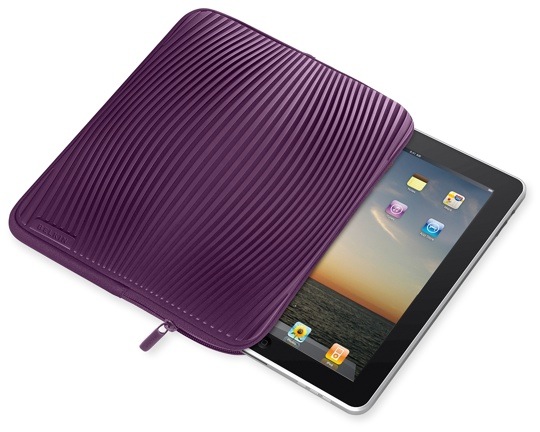 Reg Rating 80%
Price RRP: £40 Online: £18
More Info Belkin
Belkin Knit Sleeve
Belkin's cheap slipcase harks back to Apple's infamous iPod "socks", and while it's undoubtedly cute, it fails the basic slipcase test by making it harder than necessary to get the iPad in and out. Inside, the iPad is kept snug and warm, but getting it there is tricky if you only have two hands. Three is the ideal: two to hold the sleeve open while the third pushes in the tablet.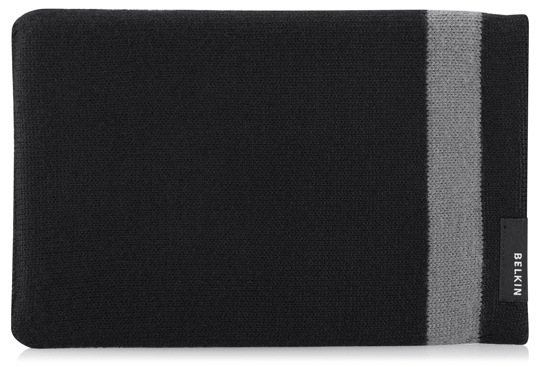 Reg Rating 55%
Price RRP: £20 Online: £8
More Info Belkin
Belkin Leather Sleeve
A leather slipcase for the folio-phobic, this Belkin boy looks good, its wide velcro fastener holds the tablet in place snuggly and there's an iPad 2-friendly front-facing webcam hole. But Belkin has covered iPad's buttons with overlays which don't quite line up with the iPad's controls, and the cloth band that joins the front and rear leather panels was unevenly cut on my sample, making the case bulge out at the bottom left of the back. Poor quality for such a pricey product.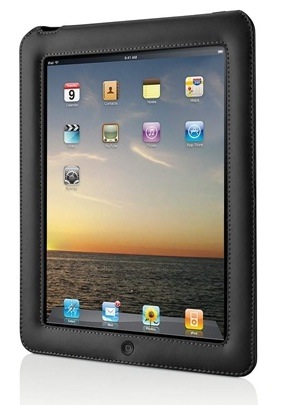 Reg Rating 40%
Price RRP: £50 Online: £18
More Info Belkin
Belkin Pleated Sleeve
The name comes from the entirely decorative pleats on the front of the case, but the Belkin's USP is actually the zippered pocket on the front, an addition almost all other sleeves lack. Of course, given the size of the iPad, the pocket isn't particularly capacious, but it's a handy place for your earphones and dock cable. Unfortunately, the iPod sits loosely in the neoprene sleeve itself. Available in "plum" and black.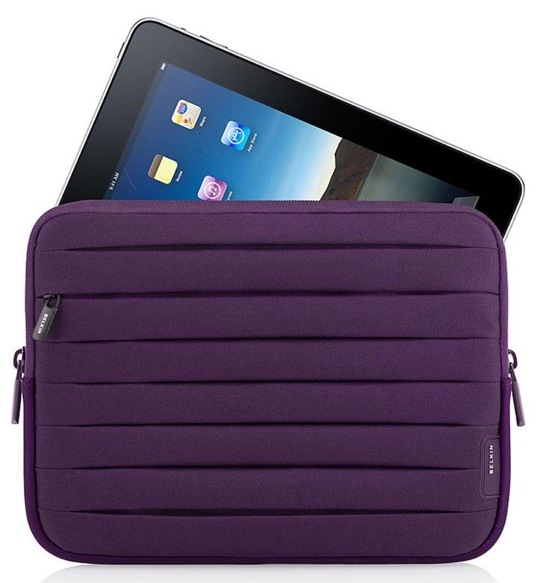 Reg Rating 70%
Price RRP: £25 Online: £11
More Info Belkin
Cygnett Agenda
This side-opening slipcase appeals with the groovy circular pattern stamped into its leather-look exterior and snug, neoprene interior fit. But the stitching extends over the rim of the case, exposing it to wear, and the openning splays out unnattractively.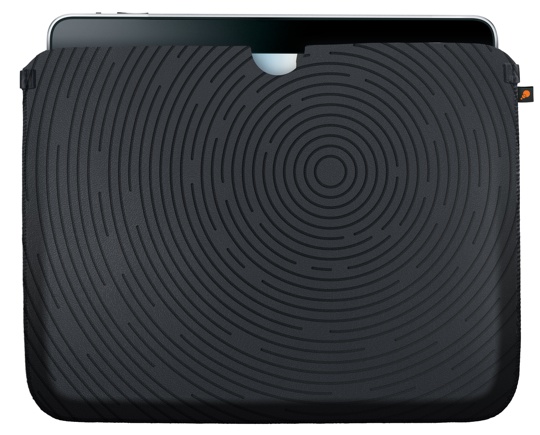 Reg Rating 70%
Price RRP: £29 Online: £15
More Info Cygnett
Exspect Leather Slip Case
Out of the box, Exspect's slipcase looks rather nice, but closer inspection reveals it to be a rather poor offering. The stitching runs over the rim of the case, make it more likely to be worn through, but the big problem here is that it holds the iPad far too loosely. There's a magnetically latched strap to keep the sleeve closed, but tip it up the wrong way and out slides your iPad, fortunately onto the desk in my case. Phew...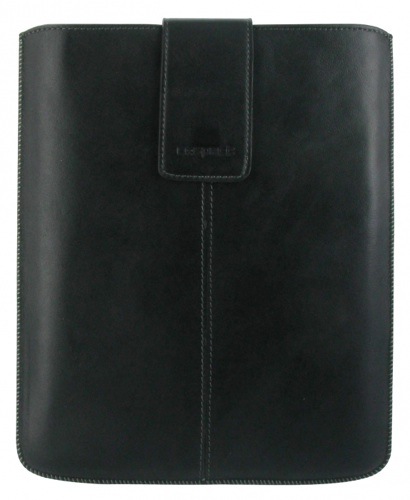 Reg Rating 10%
Price RRP: £35 Online: £17
More Info Exspect
Griffin Elan Sleeve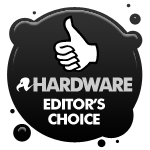 Don't be fooled by the mock swede interior and mock leather exterior, this is a neat, well-stitched case that holds an iPad snuggly and securey. The strap staps firmly in its restraint loop, and is attached inside the case to a strip of elastic, so tugging the unlatched strap pulls out your iPad, making it a doddle to remove frome the case.

Reg Rating 85%
Price RRP: £35 Online: £18
More Info Griffin
Hard Candy Bubble Sleeve
On odd one, this. This zippered case isn't the customary flimsy affair, so it provides a greater level of iPad protection than most sleeves. However, it's quite a bit bigger than the tablet, which sits again four rubbery corners that attach to the sleeve by velcro. Out of the box, these aren't positioned to hold an iPad and don't hold it tightly when they have been. It feels like a netbook case that's been adapted for the Apple, for which it's mostly unsuited.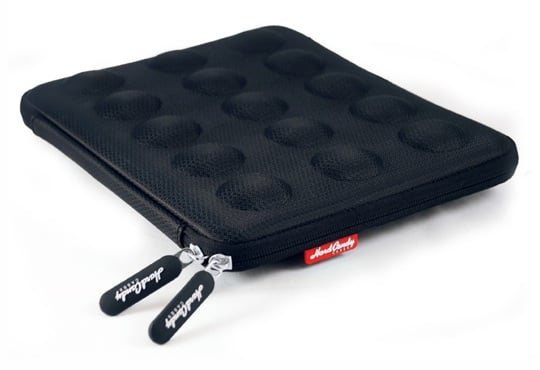 Reg Rating 20%
Price RRP: £45 Online: £24
More Info Mobile Fun
Jivo Snuggli
A stylish - it's available in blue or red - yet simple neoprene slipcase with a fleecy interior that, as the name suggests, will keep your iPad snug. A nice touch: the top end folds down tightly over the tablet.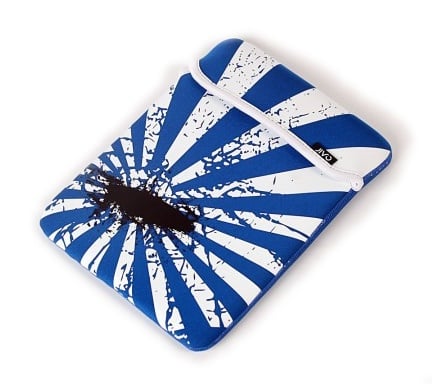 Reg Rating 80%
Price RRP: £20 Online: £16
More Info Jivo