Original URL: https://www.theregister.co.uk/2010/11/15/reg_hardware_awards_2010_call_to_action/
Reg Hardware Reader Awards 2010
Have YOUR say
Posted in Personal Tech, 15th November 2010 12:17 GMT
Reg Hardware Awards 2010 marks the launch of the Reg Hardware Awards - and we need YOUR help.
We've looked a lot of kit this year, and we know what we think is the best of the bunch - there will be a handful of Editor Awards too, see below - but we want the majority our awards to reflect what you, the reader who buys and uses the gadgets, computers, games and apps we review, thinks about them.

So we're looking for your suggestions for our shortlists for the following Reg Hardware Reader Awards: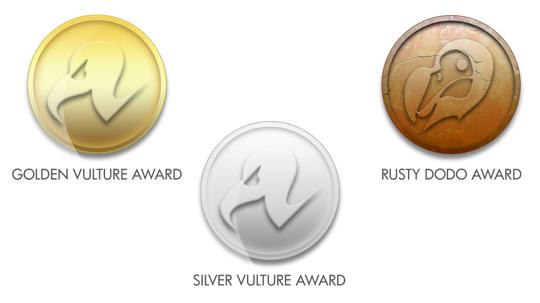 Reg Hardware Editor Awards
Computing Product of the Year
Lifestyle Product of the Year
Photography Product of the Year
Mobile Product of the Year
Games Product of the Year
You have until midnight on Tuesday, 30 November to make your nominations using the Reg Hardware forums - just click on the links above to go straight there and make a suggestion.
We'll then collate all your suggestions and draw up shorlists from which you'll be able to cast your vote early next month. ®