Original URL: http://www.theregister.co.uk/2010/11/12/review_hd_tv_panasonic_pure_line_tx_l37d28/
Panasonic Pure Line TX-L37D28 37in LCD TV
Looks a picture
Posted in Personal Tech, 12th November 2010 08:00 GMT
Review Panasonic has been banging on about 3D TV for most of the last year, but has turned its attention to old good old-fashioned 2D telly once more with the Pure Line range. The company describes these models as 'designer TVs', which suggests they'll be rather expensive. In fact, it seems more like an attempt to inject a little bit of designer style into the lower end of Panasonic's product portfolio.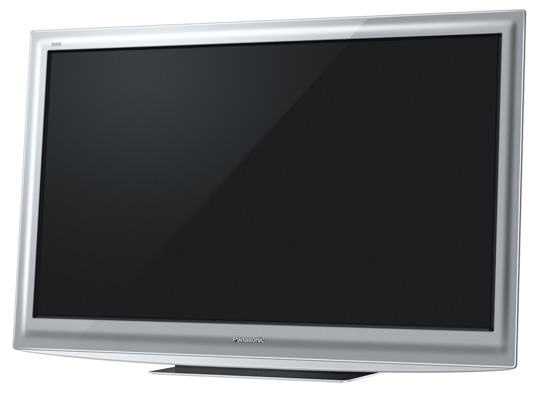 Panasonic's Pure Line TX-L37D28
Starting at around £350 for the smallest 19in model, the largest screen size available is 37in – the TX-L37D28, which is the set on test here. Panasonic doesn't like to discuss anything as vulgar as pricing, but we found typical online prices to be around £850-£950.
At first glance, the TX-L37D28 looks as sleek and shiny as some of Panasonic's more expensive models. However, a closer look at the silvery-grey casing – and a quick rap of the knuckles – reveals that it's actually constructed out of rather lightweight plastic, rather than the metal and glass that we had expected. The rather chunky remote also looks like a cheap plastic toy, although I did like the large buttons, which made it easy to quickly punch in commands.
To be fair, the TX-L37D28 does still look good when you're viewing it from a few feet away, and even if the build quality is somewhat underwhelming, Panasonic hasn't cut corners in terms of the features on offer. Tucked around the back of the unit you'll find tuners for both Freesat and Freeview HD, as well as four HDMI ports, two Scarts, composite and component video input, digital and analogue audio output, a CI slot, two USB ports, SD card reader and Ethernet port for Internet connectivity.

Interfacing options abound
Setting up is easy, as the TX-L37D28 automatically scans for both Freeview and Freesat channels when you turn it on for the first time, while the 'Input' button on the remote control allows you to quickly switch between the two.
Image quality is very good. The TX-L37D28 is an LCD display featuring IPS technology and LED backlighting. Certainly, I was impressed by the bold colours and fine detail that it produced when watching programmes on BBC HD. The IPS feature gives it an impressively wide viewing angle, while the 24p playback and 100fps 'intelligent frame creation' produce smooth movement when watching films on DVD or Blu-ray.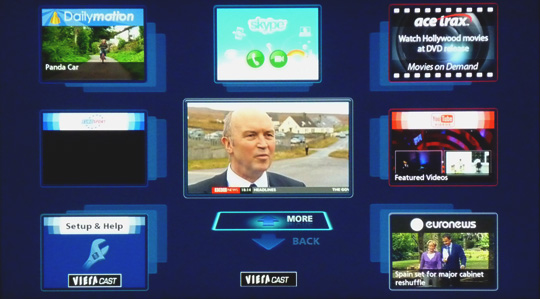 Internet TV options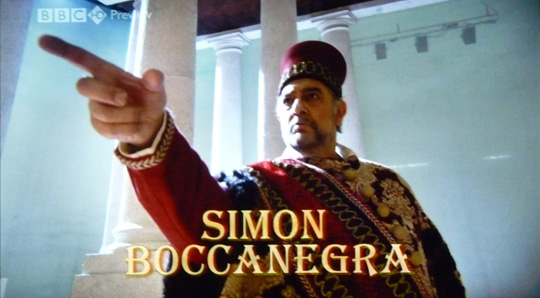 BBC HD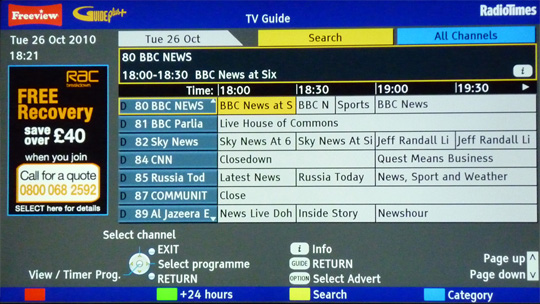 Freeview EPG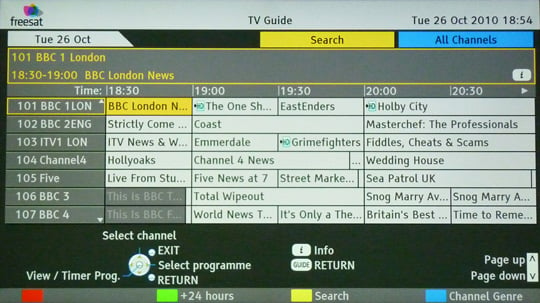 Freesat EPG
My only minor criticism here is that the TX-L37D28 doesn't quite live up to Panasonic's claims of 2,000,000: 1 contrast ratio, and the deep blacks could definitely have been a bit crisper. However, the overall picture quality is very good for a set in the sub-£1000 category. Audio output was quite respectable too, with just enough bass to add a bit of weight to the sound.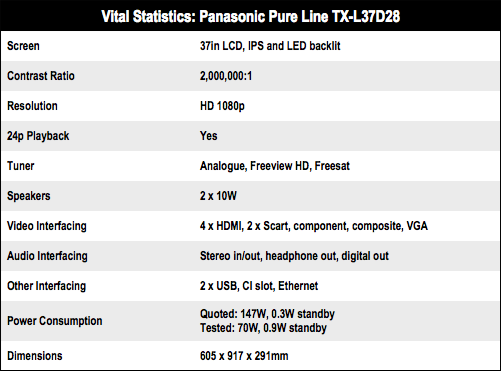 Panasonic's VieraCast provides access to a number of Internet services, such as YouTube and DailyMotion videos, Skype, Picasa and Twitter. There's also a VOD service called AceTrax, which turns out to be even more expensive than Apple's iTunes - £10.99 for Iron Man 2, compared to £9.99 on iTunes. However, I was disappointed to see that there was no sign of the BBC iPlayer, or of the LoveFilm service to which I subscribe.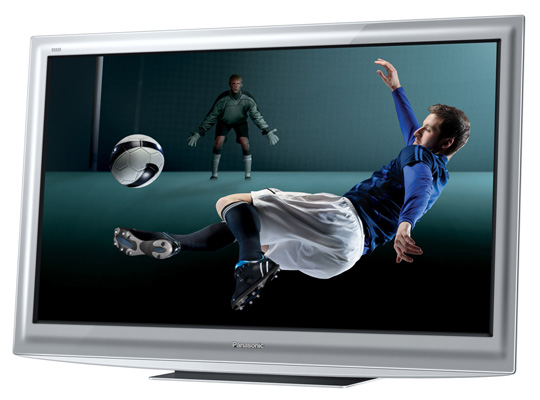 Impressive picture and looks good too, despite its plastic construction
There were a couple of rough edges on the EPGs too. Like a number of other Panasonic televisions, the TX-L37D28 has the nerve to slap adverts onto the Freeview programme guide. Not only are these annoying and intrusive, but they also take up a large chunk of the screen and reduce the one-day view to only an hour and a half of upcoming programme info.
There's no advertising on the Freesat EPG, but when you change channels both EPGs have the irritating habit of asking you to confirm whether you want to watch or record that channel. If I wanted to record a channel I'd press the 'Record' button, so this quickly becomes rather tiresome.
Verdict
The TX-L37D28 gets it right where it matters most, with the IPS/LED display producing very good image quality for a TV in the sub-£1000 price range. The dual tuners for Freeview and Freesat are also very welcome, as is the comprehensive set of interfaces and connectivity options. However, it is marred by its underwhelming build quality and the annoying niggles in the programme guides - I'm not paying £900 for ads on the EPG - which prevent it from really standing out amongst its rivals at this end of the market.
®
More HD TV Reviews

Group Test
Freeview HD TVs
Philips
32PFL9705
Ambilight
Sony
Bravia
KDL-46EX403
Group Test
3D TVs