Original URL: http://www.theregister.co.uk/2010/11/10/microsoft_kinect_faq/
Microsoft Xbox 360 Kinect FAQ
Your questions answered
Posted in Personal Tech, 10th November 2010 07:06 GMT
Kinect, Microsoft's controller-free gaming system for Xbox 360, hits the shelves today. Unsure what it's all about? Read on...
What is it?
Kinect is a controller-free "entertainment experience" for Xbox 360 that uses a webcam-style peripheral to detect movement, spoken commands, and presented objects and images. Unlike Kinect's competitors - Nintendo's Wii and Sony's PlayStation Move - it has no handheld controller.

A webcam you say?
The Kinect sensor is a horizontal bar attached to a motorised pivot. Kinect has (from left to right) a depth sensor, RGB camera, and depth projector. The microphone array is hidden inside.
By using these, the sensor provides full-body 3D motion capture, with facial and voice recognition.
More Kinect on
Reg Hardware
The microphone array lets the Xbox 360 utilise acoustic source localisation and ambient noise suppression, which allows for headset-free party chat over Xbox Live.
The depth sensor is made up of an infrared projector and a monochrome CMOS sensor and can apparently see in 3D under any ambient light conditions. The sensing range is adjustable and the Kinect software is capable of calibrating the sensor based on gameplay and the physical environment, including the presence of furniture.
Kinect is based on software developed at Microsoft and range camera technology from developer PrimeSense which interprets 3D scene information from a continuously-projected infrared pattern.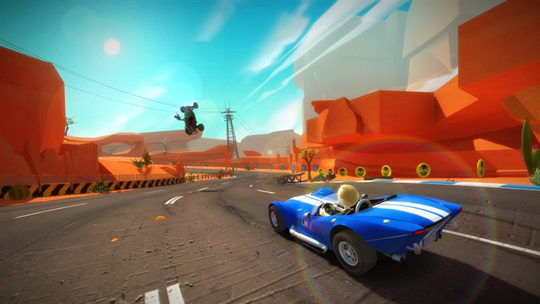 Kinect Joy Ride
How many people can play?
Kinect can simultaneously track up to six people, two of which are enabled for motion analysis with feature extraction of 20 joints per player. So basically, two people can simultaneously play, although up to eight can take turns. Of course over Xbox Live, this figure has the potential to be dramatically increased.
Do I need a special Xbox for this?
The sensor's motorised tilt mechanism requires more power than standard USB ports can provide, so there's a proprietary connector that combines USB communication with additional power. The latest Xbox 360 S models already include a special Aux port for these connectors. However, older models require a special power supply. This block is included with the sensor and provides separate USB and mains power connections.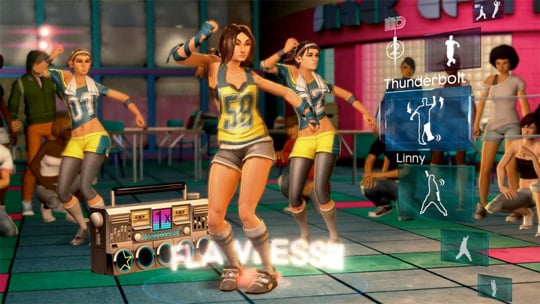 Dance Central
Does the Kinect require any hard drive space?
Yes, Kinect requires at least 190MB storage space.
What about Living Room space?
Players need to be at least six feet away from the device, although a few feet can be shaved off if the gadget is placed above the TV. For children to play, it would require slightly less room, but in order to have the full Kinect experience, a lot of space is required - as well as a very tidy living room.
How do I control the dashboard without a controller?
Kinect allows users to control the dashboard through voice commands and hand gestures. Voice recognition is used to automatically identify users.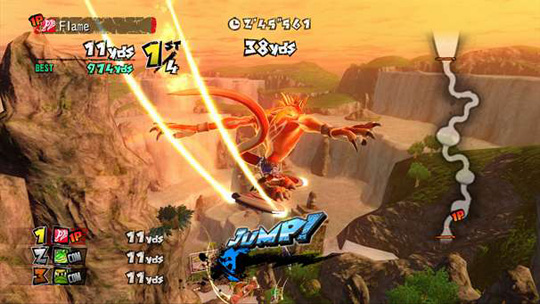 Crossboard 7
Will there be many games for this kind of thing?
The Kinect comes bundled with Kinect Adventures, which is made up of several party games, such as river rafting and goal keeping. Several titles have been confirmed for launch - to see what these are, check out our release schedule. Many publishers are working on future Kinect releases, including Activision Blizzard, Bethesda Softworks, Capcom, Disney Interactive, Electronic Arts, Konami, MTV Games, Namco Bandai, Sega, Square Enix, THQ and Ubisoft.
Are there any other accessories?
More Kinect on
Reg Hardware
There are third-party accessories such as wall-mounts and floor stands. Of course, due to the nature of Kinect's motion detection, you can always make your own game accessories. Holding a regular bat would work in table tennis for example, or a frying pan if you so wish.
Many peripherals will no doubt begin to appear, but most will be completely unnecessary. For example, Atomic Accessories is selling a Game Boat, which is an inflatable dinghy meant for the river rafting element in Kinect Adventures. It still works as a regular dinghy too. Apparently.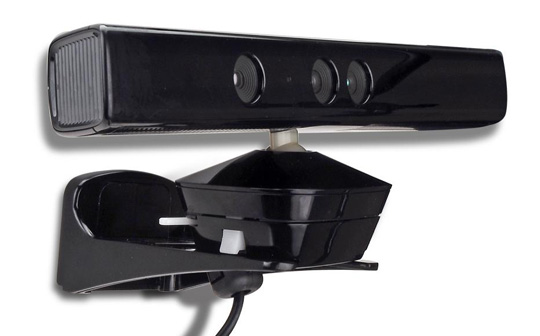 Kinect wall mount
How much will it all cost me?
Microsoft is selling Kinect as a standalone unit for £130, but a package that also includes a 4GB Xbox 360 costs £250. Shop around for other bundles. Several shops are selling 250GB consoles with Kinect for £300, and for £329 with an additional game. ®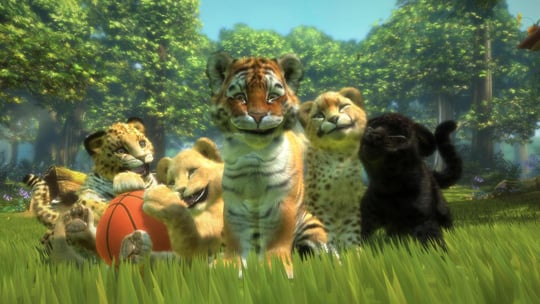 Kinectimals