Original URL: https://www.theregister.co.uk/2010/11/08/toshiba_blade_x_gale_msata_ssds/
Toshiba outs and touts mSata SSDs
Dimm-style drives for MacBook Air etc
Posted in Personal Tech, 8th November 2010 10:18 GMT
Toshiba has introduced a trio of micro Sata (mSata) solid-state drives of the type Apple has adopted for the new MacBook Air.
Available in capacities of 64GB, 128Gb and 256GB, the 10g-weight drives - which, at first glance, look a lot like memory Dimms - "are ideally suited for integration into space-sensitive products, including mini-mobile and netbook PCs", said Tosh.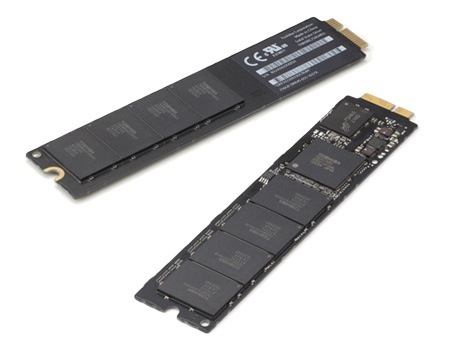 They're called the Blade X-gale range, and allthree cards deliver maximum sequential read and write speeds of 200MB/s and 180MB/s, respectively. They support 3Gb/s Sata II.
Given Apple's lead, we can expect to see more of this form-factor in future netbooks and sub-notebooks.
There's no word yet on how much Toshiba's drives - which will be handy for Air owners looking for upgrades - will cost when sold to individuals. ®