Original URL: https://www.theregister.co.uk/2010/11/05/paris_aerial_pics/
PARIS joins the 17-mile-high club
Aerial mission photos for your viewing pleasure
Posted in Science, 5th November 2010 12:30 GMT
Well, beloved readers, it's almost time to put PARIS to bed, but before the cocoa and slippers we'd like to share a few aerial photos from our audacious, and ultimately triumphant, space plane project.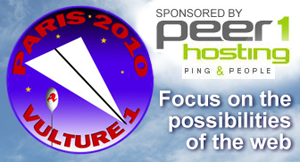 Those of you who've been following from the start (and if you haven't, check previous PARIS posts for details) will recall that our main payload was packing two cameras - a Canon A560 and Kodak Zx1.
The former is a standard piece of space snappery equipment, when suitably molested with the Canon Hack Development Kit. Similar off-the-shelf stills cameras have previously delivered spectacular results for projects such as Cambridge University Space Flight, who get the traditional big up rispek for their help and suggestions in getting PARIS off the ground.
Imaging was never a PARIS main mission objective - the release and recovery of the Vulture 1 being our priority - so we apologise to those of you who are lamenting the lack of a 70mm widescreen cine camera in the main payload.
Nonetheless, we did get a few nice pics from the Canon, starting with team member Federico Buenbadicha at ground level, snapping away like a good 'un: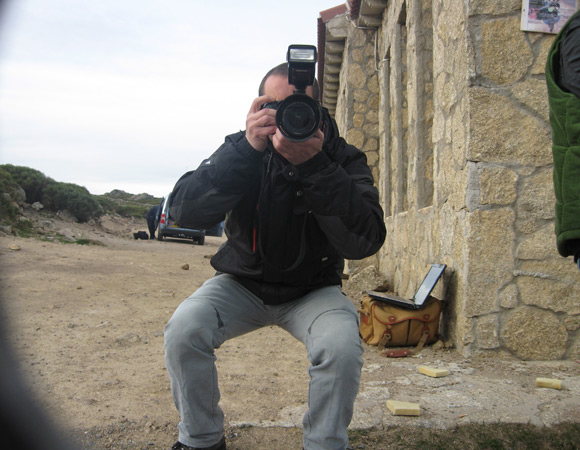 Before checking out the rest of our Canon gallery, bear in mind that the conditions weren't all that, with a lot of cloud, and that the camera was mounted in the end of the main payload box. This was gyrating like Paris Hilton at a Brazilian beer launch as it left the ground (entirely planned, we hasten to add, to prevent the parachute lines twisting), so the first few pics are a tad blurry.
They get better, though, and you can click on all of the following for a bigger version in a new window for your viewing pleasure: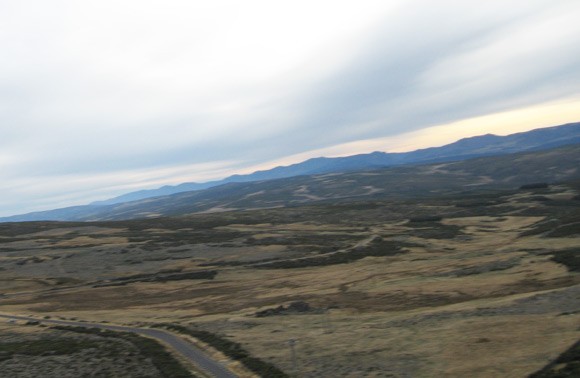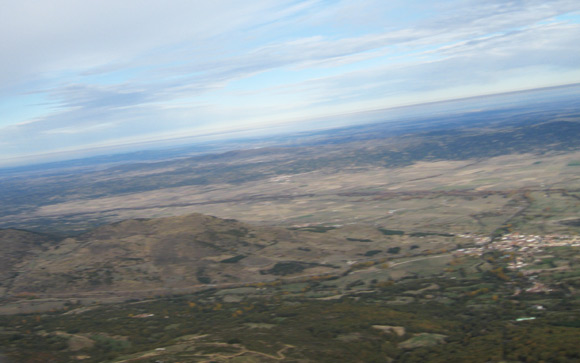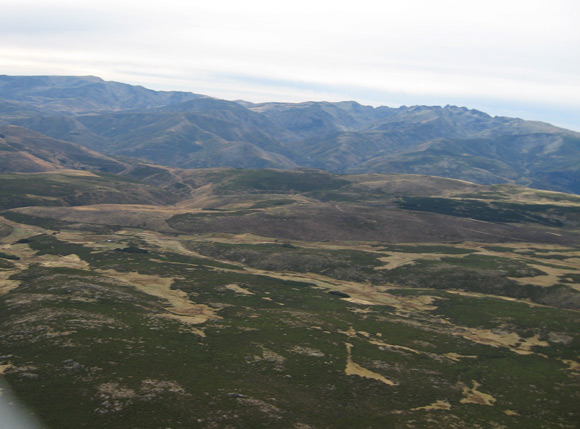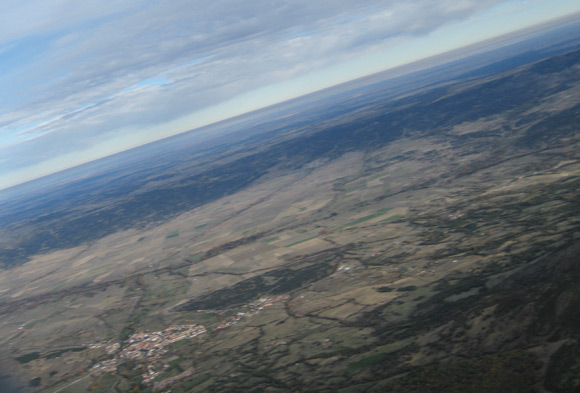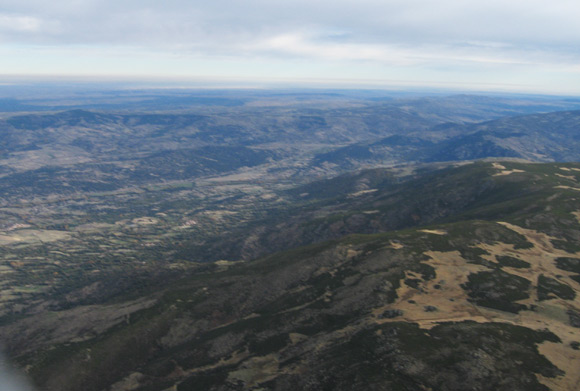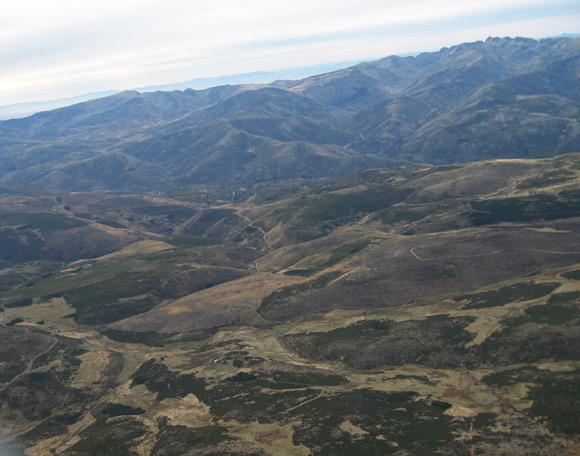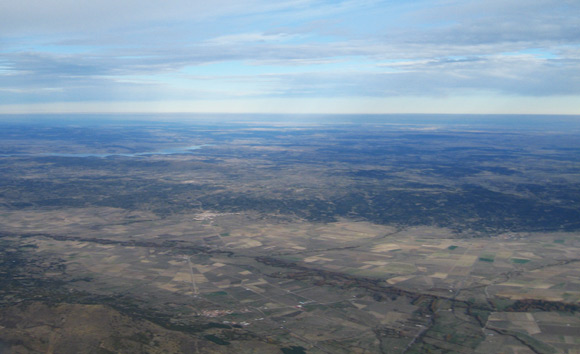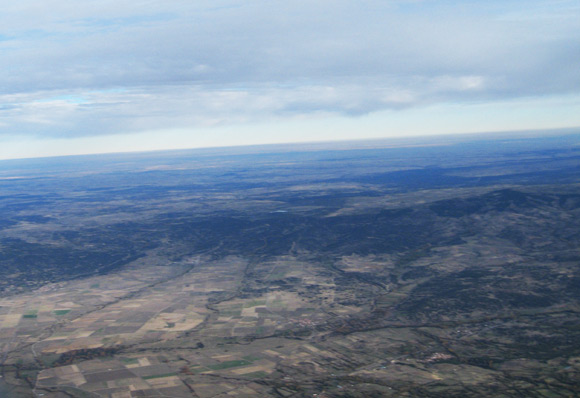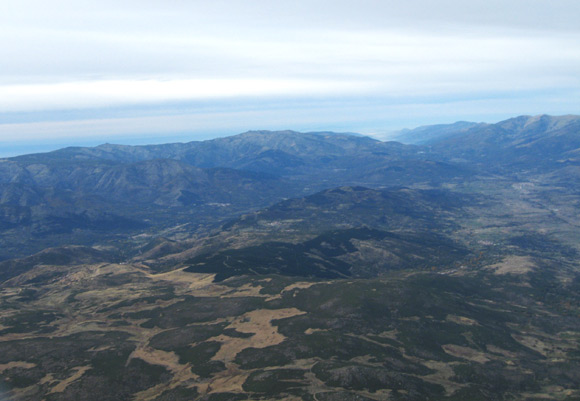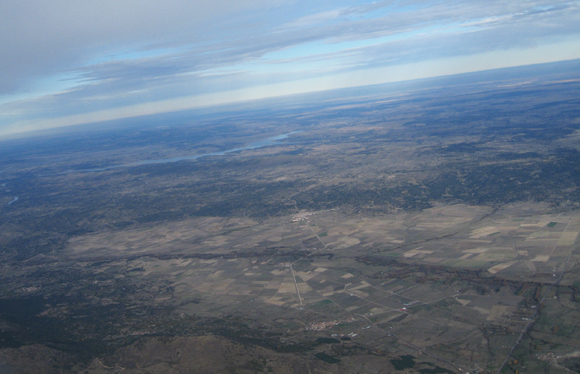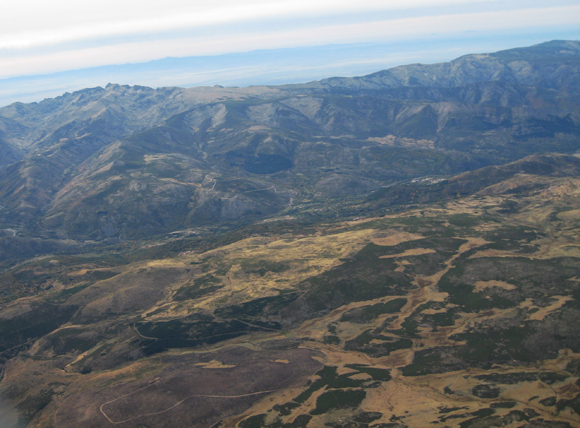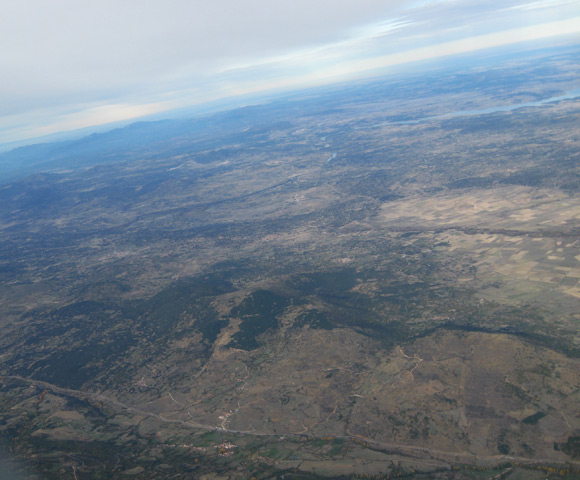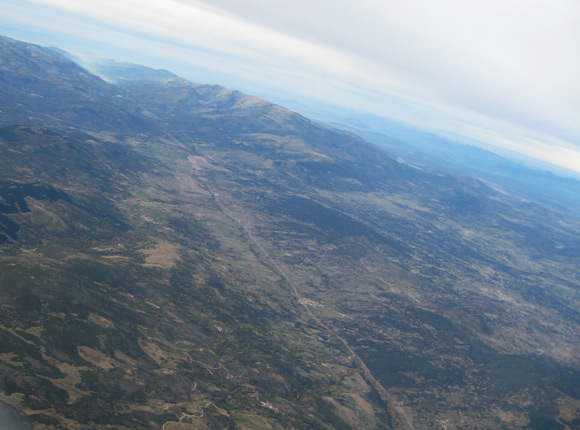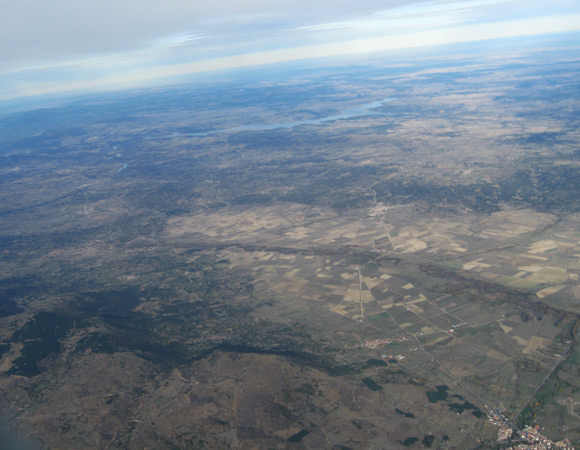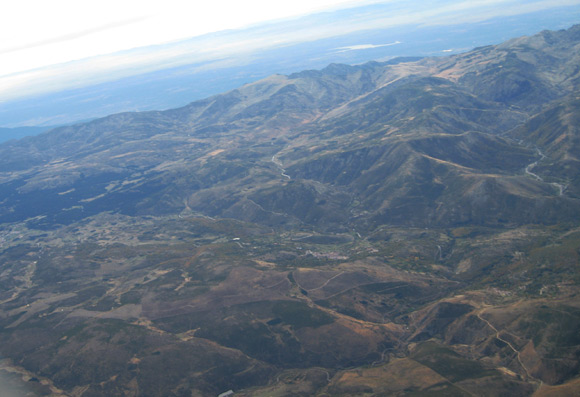 By this point, the haze was starting to be an issue...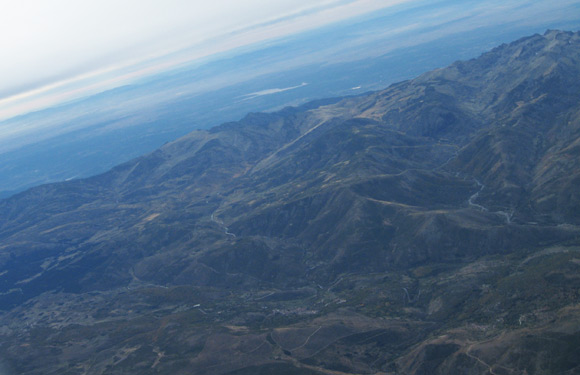 ...and no sooner had the humble Canon passed through the cloud layer, it decided it'd had enough of PARIS and bowed out with this last frame: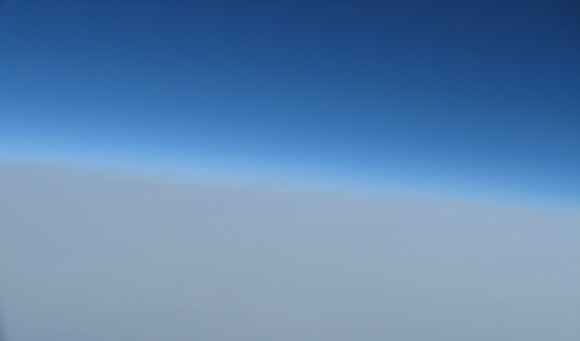 The Kodak Zx1 battled bravely on, however, and delivered this tremendous footage of the Vulture 1 drop at 89,591ft:
Here are five grabs of the drop, including two of the distant aircraft in an upright, going-forward-flying configuration; something bound to infuriate the armchair aerospace experts among the El Reg commentards, whose own space plane projects haven't got any further than the gobbing-off stage: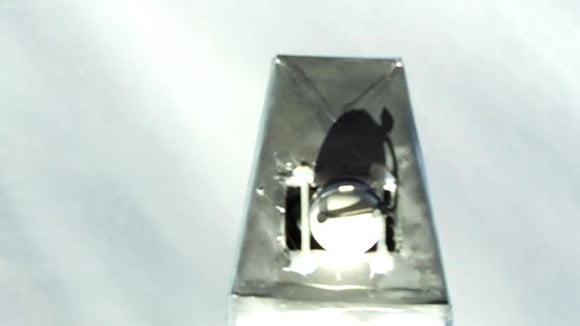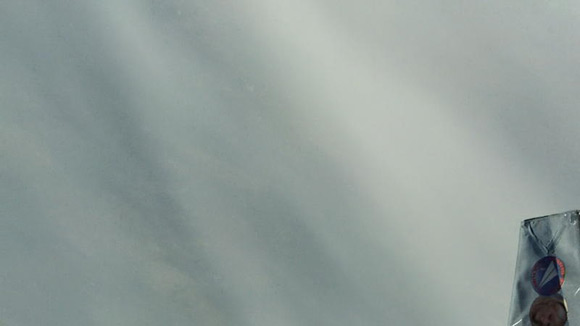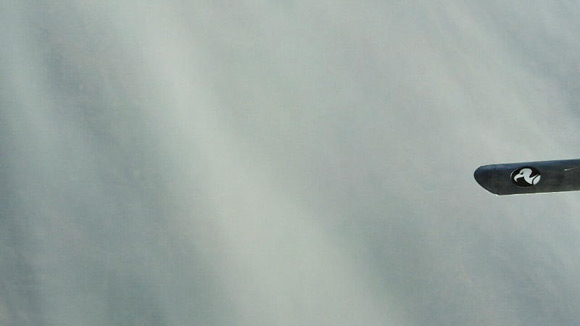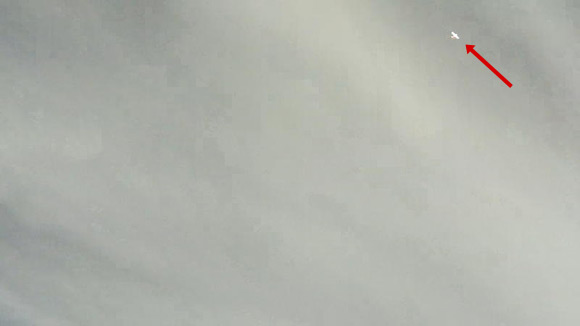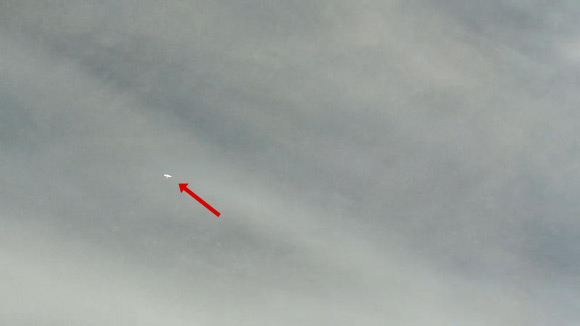 All of the video footage from launch to when the Zx1 not unreasonably passed out is available down at our YouTube channel (see Flight of the Vulture 1 - Parts 1 to 10). Most of it is of purely academic interest, although it's strangely hypnotic if you've had a couple of liveners.
The last episode's worth a closer look, though, encompassing the Vulture 1 drop and subsequent high-altitude white knuckle ride for the main payload box:
Wild stuff, but not nearly wild enough for our skilled video operatives, who were were able to grab these bonus snaps from the madness. Enjoy: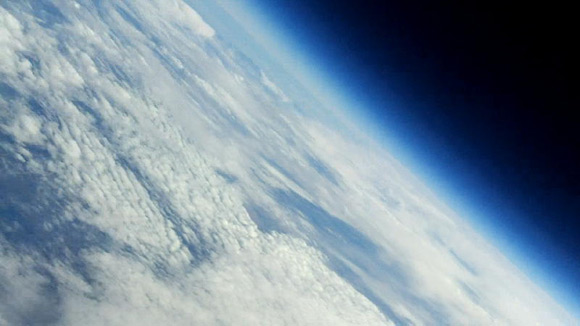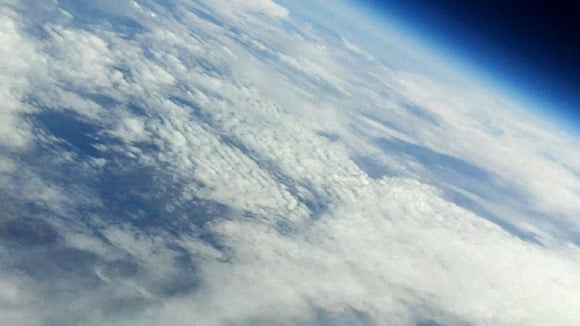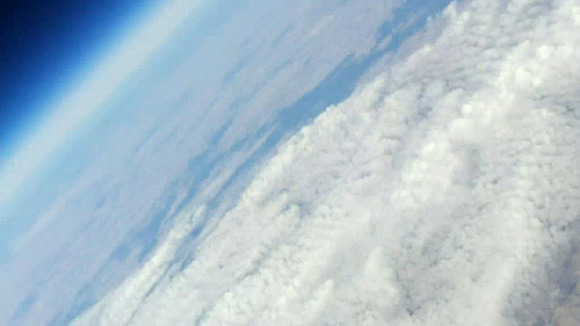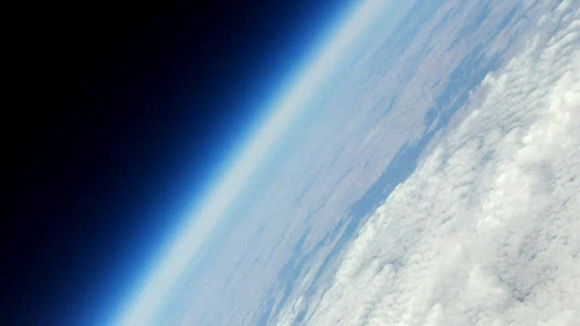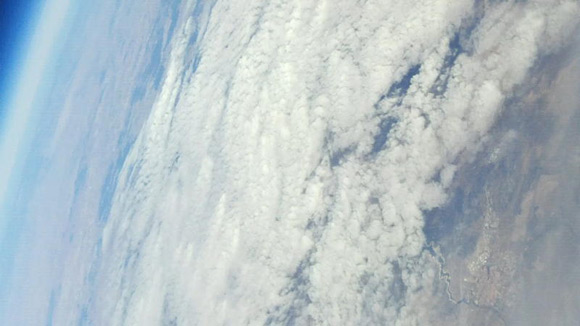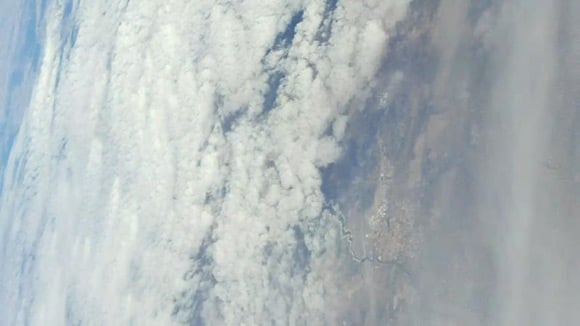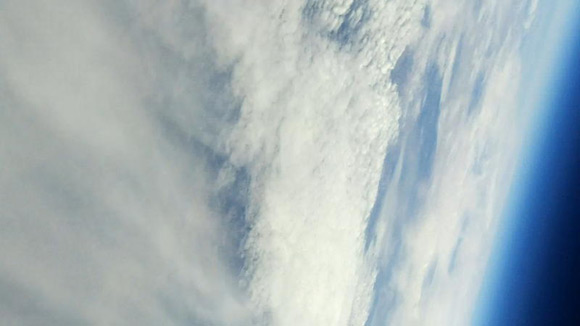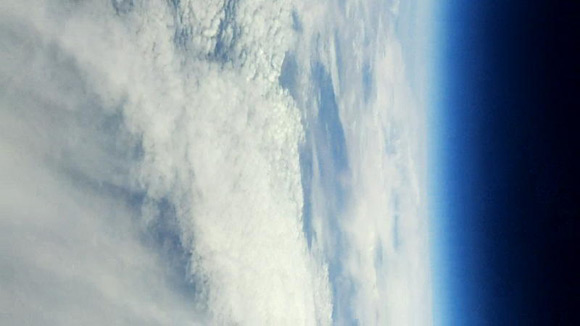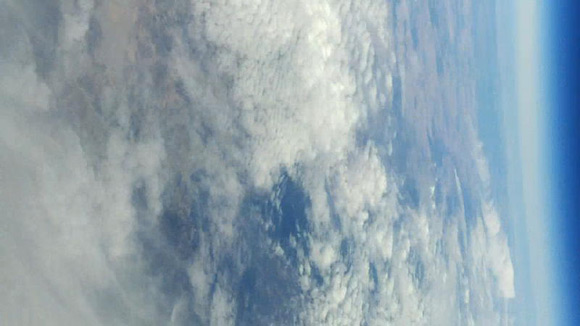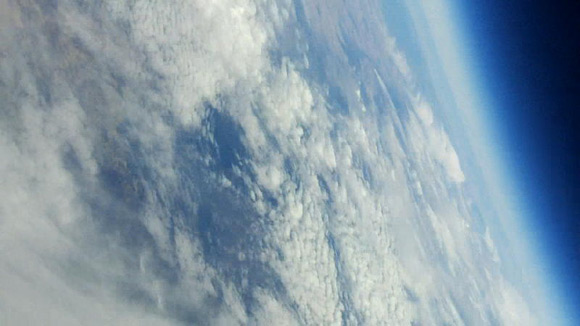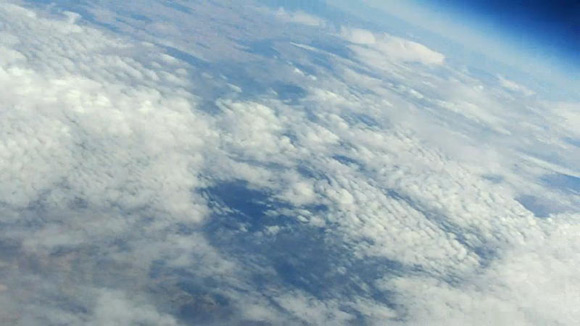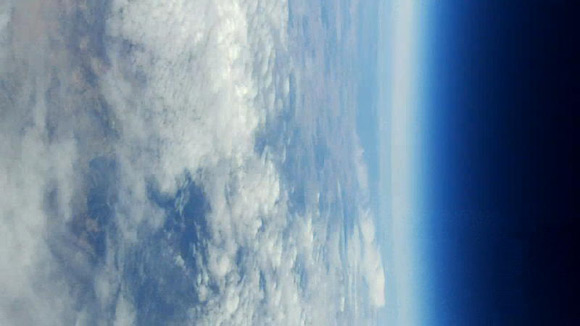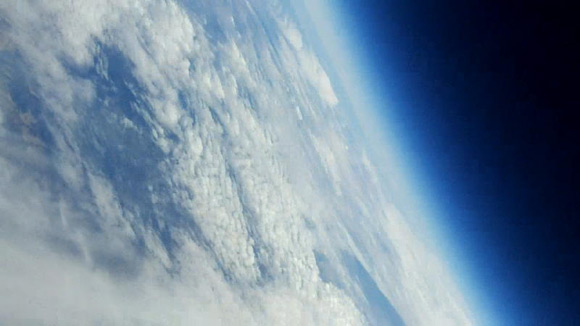 And if that's not enough, try this 20-frame space postcard (click for bigger version), which the PARIS team offers you with a hearty "Wish you were here":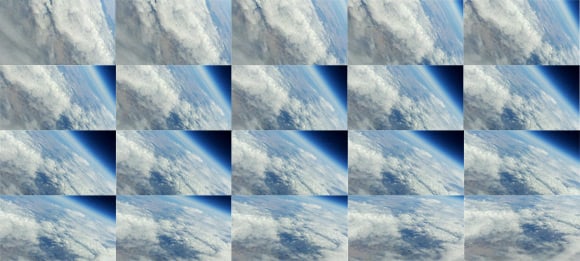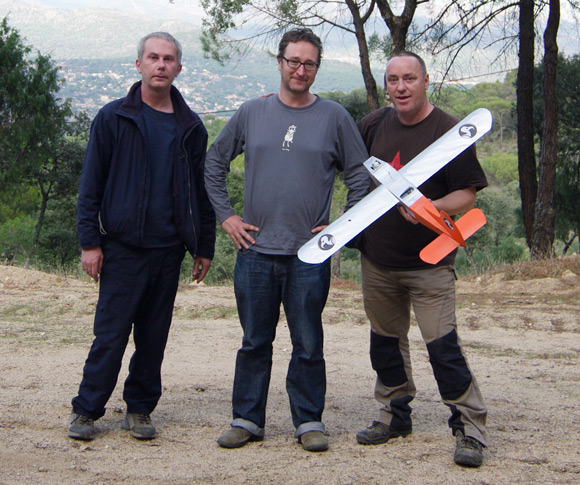 In conclusion, I'd like to offer my personal thanks to everyone who made PARIS the success it was. If it wasn't the meteoric success some people believe it could have been, then the blame lies entirely with me, since I had the final say on how PARIS ultimately reached the 17-mile-high club.
I'll leave the final word to one of our commenters:
I've been following this from day 1 and have to say that the entire project, from start to finish, defines what the register is all about - good honest to goodness tongue in cheek tech reporting with the right amount of irreverence backed by genuine "hacker" mentality and the pursuit of fun.

Well done to all who worked on this and those who backed the project (including the pointy haired back room crew).

This is what is missing from life these days - the spirit of doing something for the fun of it.

Thank you for a great adventure, it was one of those very rare events that captured the kid in all of us.
®
Additional PARIS resources
Our dedicated PARIS section, with all previous updates, is right here.
New to PARIS? We have a basic mission summary here (pdf).
Our Flickr page, for your viewing pleasure.
Check out our lovely YouTube channel.