Original URL: https://www.theregister.co.uk/2010/11/01/review_top_10_retro_pc_games/
Top Ten Retro PC Games
A blast from the past
Posted in Personal Tech, 1st November 2010 08:00 GMT
Product Round-up Have you ever considered the qualities a game needs to feature on your own favourites list or any top ten gaming list for that matter? Opinions vary for sure, but for me it really must be like nothing you have ever seen before or at least innovate in such a way as to be stand-alone phenomenon in its genre.
Many alcohol-fuelled hours have been spent with fellow gamers arguing the plus and minus points of these titles, and the list was changed quite a few times. We fought over the replay value and – even though I am only looking at PC games – the influence they have had on gaming as a whole. Personally, I am drawn to design and I thought back to when the original Half Life blew my mind, and my cheap graphics card. Indeed, these are games I will never forget.
Secret of Monkey Island

Ron Gilbert is a god. The Secret of Monkey Island is legend. Lucas Arts makes many sequels and buckets of cash. Any classic gaming list you look at will include this game. Guybrush Threepwood's squash buckling starts on the Caribbean island of Melee and ends in the Pirates of the Caribbean franchise. To get at any significant amount of treasure you're going to have to fight pirate ghosts, cannibals and cope with more than a little bit of voodoo. This game is all about the puzzles (red herring anyone?) and there is peril aplenty me hearties.
"Guybrush: "If I gave you your arm back, what would you do with it?" "Murray: "I'd terrorize the South Seas! I'd torture the living! I'd demolish the... er... What I meant to say was, I'd use it to pet kittens."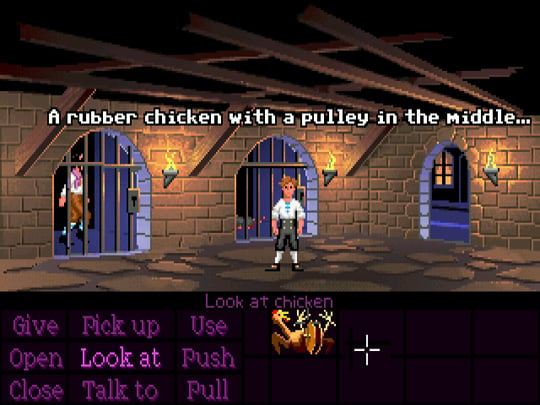 Developer Lucasfilm Games
Year of release 1990
Doom

The game that spawned a generation of psychos. Doom is an absolute classic and has inspired everything from Killzone 2 to Half Life. When the gates of hell open on Mars, you are confronted with the legions of hell. Better shoot them all, then. I love the straightforward story and the nebulous atmosphere. This is a grotesque horror slaughterhouse with fantastic level construction. Immersive sound and clever character design made this a must-have. While not the initial first person shooter it's certainly the most memorable, that glorified violence and let children wield chainsaws. Lest we forget the lava. Doom was the first game to ensure that practically every future sci-fi FPS would have lava to fall into.
"In 1993, we fully expect to be the number one cause of decreased productivity in businesses around the world." Doom press release from id Software.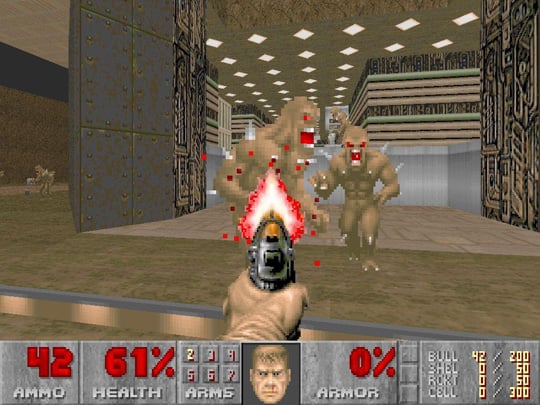 Developer iD Software
Year of release 1993
Sim City 2000

A lot like the original SimCity, SimCity 2000 is focused on managing your land properties and resources. Yes indeed, it's all about infrastructure. Keep your city growing and population happy, and you are in for hours of addictive game play. SimCity 2000 changed to an isometric aspect instead of the old overhead view, which allowed more depth with underground hidden layers. For its time the graphics on this game were really elaborate. I love this game because it is completely immersive and you've always got a natural disaster to cope with. F**K YOU Godzilla, that just took me a week to build!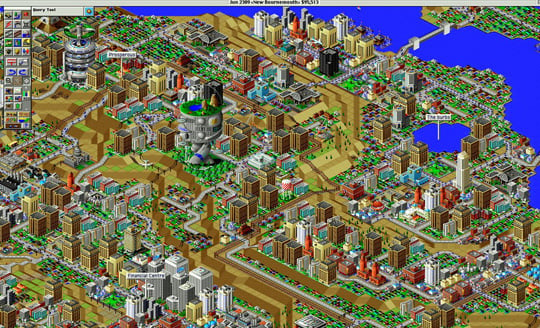 Developer Maxis
Year of release 1993
Command and Conquer

Command and Conquer took real-time strategy to another level and a wider demographic. The Global Defense Initiative and the Brotherhood of Nod are locked in a battle over a mysterious resource Tiberium, and it's going to take all your tactical skills to conquer your opponent's base. Its on-line multiplayer capability upped the mass slaughter and turned the genre from impenetrable, to captivating. Epic sound effects and music complimented with live action clips make this Command and Conquer stand out in its genre. Its impact can be measured by the long running franchise.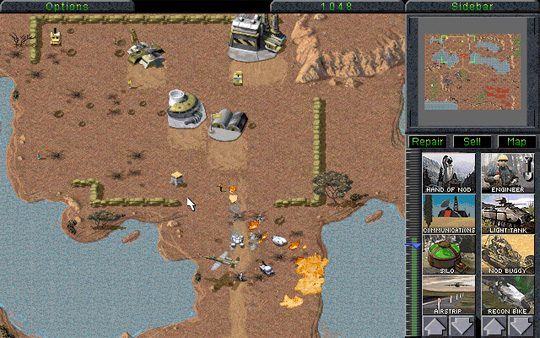 Developer Westwood Studios
Year of release 1995
Diablo

The game which made Blizzard's fortune, Diablo is the definitive action RPG. A click-fest of addictive game play, with the randomised dungeon levels giving it a high replay value. Who can forget the frantic button-mashing, as you spam-consume health and mana potions to stay alive? The plot was simple, with the three character classes well defined and necessary to group adventuring. Diablo's strength was its addictiveness, and the excitement generated by the feeling that you never knew when you were going to round a corner and be swamped by waves of demons. There really is no substitute for the anguish of dying and then having to buy new armour to try and get all your possessions back from your corpse, which was usually surrounded by about 50 demons.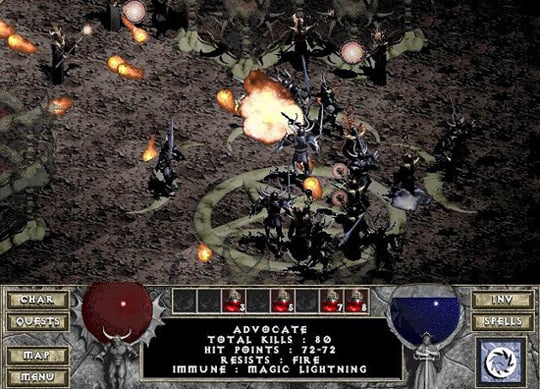 Developer Blizzard
Year of release 1997
Starcraft

Blizzard's simple but masterful real-time strategy game Starcraft has three distinct races, each requiring very different strategies to survive. You have the Zerg, who are built to overrun with numbers; the Protoss, who are the high-tech defenders, and the Humans, who are somewhere in the middle. An indication of this game's success is that 'to zerg' has entered the vocabulary of most gamers, even if they don't know where it came from. Famous for its instantly recognisable and high quality sound bytes, the graphics haven't aged well, but the sheer obsessive fun guarantees Starcraft a special place in the heart of all old school gamers. And those adrenaline pumping moments when you have just got your base up and running – only to find it in danger of being overwhelmed by a seeming never-ending tide of Zerglings – just can't be beaten.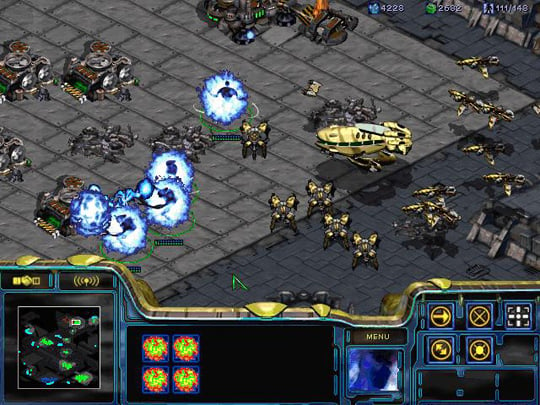 Developer Blizzard
Year of release 1998
Half Life

Valve finally realised that some of us need more than mass murder and raised the stakes of first-person shooters with Half Life. Eight million copies later, a whole generation is glad it did. Half Life was an event. Only you, nerd (Gordon Freeman), can save the world. This realistic world was filled with formidable puzzles and alien slaves, and the environments fostered a sense of claustrophobia and tension. You really felt like you were being systematically cut-off, like a rat in a maze, as you moved towards your final encounter. Boy, do I hate headcrabs. Give me a crowbar, I want to beat one.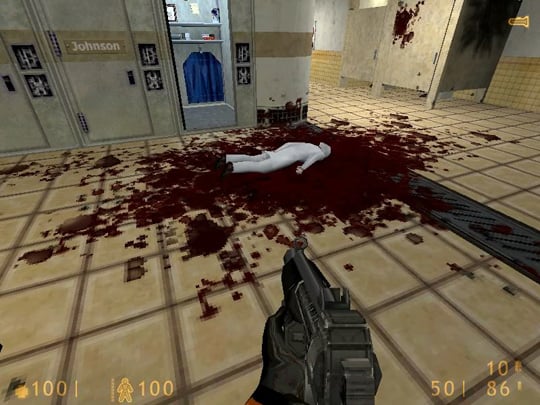 Developer Valve Corporation
Year of release 1998
Unreal Tournament

One of the first major releases (alongside Quake 3, released just days later) to be pitched almost exclusively around on-line play, Unreal Tournament combined FPS action and future-set gladiatorial combat for an explosive multiplayer frag-fest. The game saw competing teams face off in a variety of game types that basically revolved around gibbing the opposing team into a rain of bloody pieces. That such antics were possible over 56k dial-up modem is impressive in itself, but more influential than that was the appetite UT awakened for competitive on-line gaming as a whole, leading to the rise of clans and millions of hours spent in darkened rooms, honing twitch-skills and map tactics. Who can forget the commentator, who growled out status updates, including a variety of descriptions for extended kill streaks, ranging from simple "Killing Spree" to "Dominating", "Unstoppable" and even "God-like"?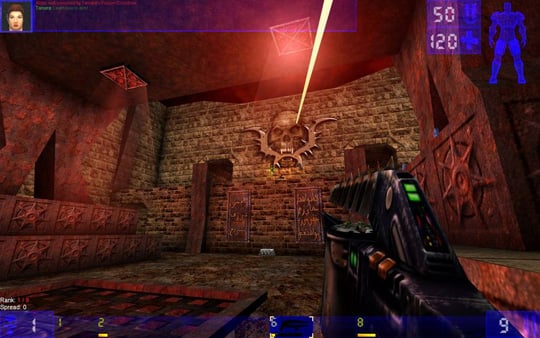 Developer Epic Games/Digital Extremes
Year of release 1999
Black and White

Who are you going to listen to for advice, the angel or the demon sitting on your shoulder? Ever wanted to channel God through a cow? I did, and let my inner demon show its bad side. Black and White lets you terrorize or nurture your populace as an animal deity. As I got meaner, he got nastier looking. It's just a pity your gods have no idea how to traverse their worshippers' towns without getting stuck – AI movement tracking was the downfall of this game for me. Still, for its time, the gameplay mechanics made it unique and even though it had a steep learning curve, it felt extremely accomplished. Good job Peter Molyneux.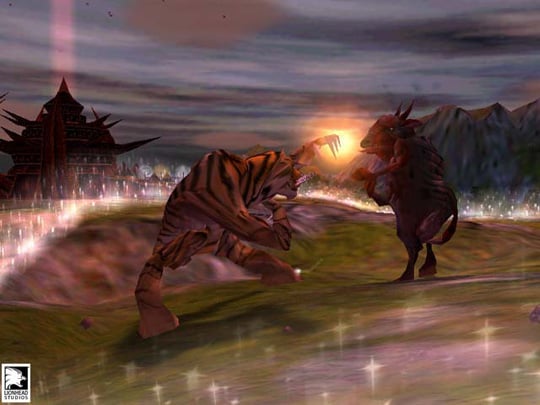 Developer Lionhead Studios
Year of release 2001
Star Wars Knights of the Old Republic

Built on the legacy of Jedi Knight the Star Wars movie mythology finally got the game depth it deserved with Star Wars Knights of the Old Republic. Developer BioWare opted to locate its story 4,000 years before the events of the films. This move offered more creative freedom and enables you to have a character who is much more important to the story than say, Jedi Knight. Every decision you make, every conversation option you choose, can see you turning to the Dark Side (making some force powers harder to use), or the Light – opening up different conversation options and quests. You also get to dual-wield lightsabres in combat and, as with most Bioware games, the twist has to be experienced for its pure ability to blindside you. Most memorable character? Your psycho assassin-droid team mate, HK-47, who, in his posh-clipped voice, happily refers to all organic life as "meatbags".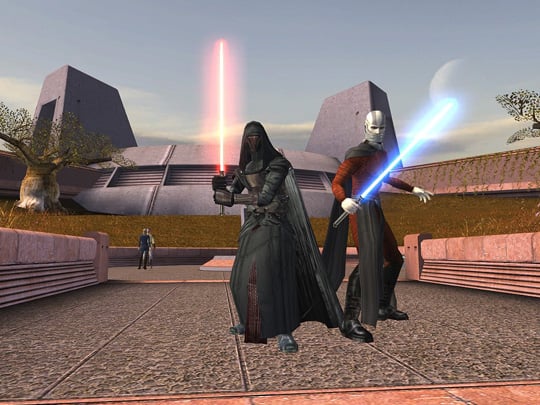 Developer BioWare
Year of release 2003
Duke Nukem 3D
Some may wonder why 3D Realm's 1996 incarnation of Duke Nukem doesn't rank on my list of retro PC games. It was among the first to offer multiplayer on-line gaming and features a good level of interactivity. However, for a girl gamer, Duke Nukem's supposed tongue-in-cheek humour, never held much appeal. I can handle hooker killing in games like Grand Theft Auto, because it actually makes a weird kind of sense, but the misogyny in Duke Nukem was always just too over-the-top for my liking. Still, we've all had our favourite PC games and this selection of retro titles lists those I've found most entertaining and have left a lasting impression over the years. ®