Original URL: https://www.theregister.co.uk/2010/10/29/paris_celebrates/
PARIS nursing mother of all hangovers
Jubilant team celebrates space plane triumph
Posted in Science, 29th October 2010 10:08 GMT
The Paper Aircraft Released Into Space team is this morning nursing the mother of all hangovers following yesterday's triumphant conclusion to our audacious space plane mission.
For those of you looking for a once-in-a-lifetime moment, try recovering a paper aircraft which has flown from 60,000 feet to a gentle touchdown in woodland, in the process suffering just slight damage to one wing.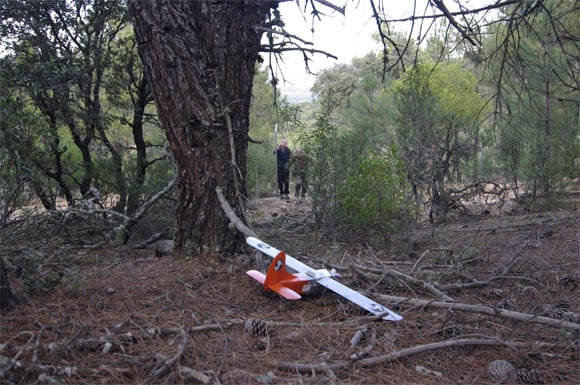 That emotional event came a couple of hours after we retrieved the main payload - in itself a cause for celebration, not that you'd know it looking at the expressions on the faces of Federico Buenadicha, Steve Daniels and John Oates: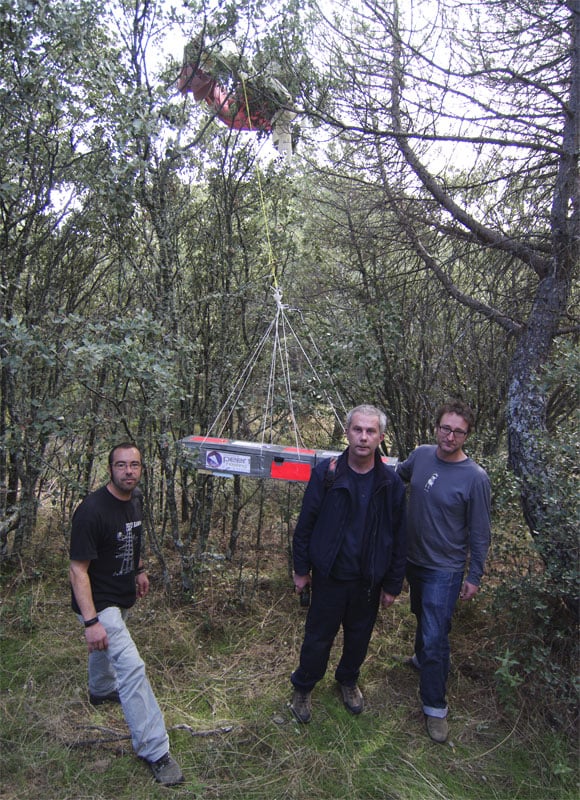 Of course, we'll have loads more snaps for you in due course, just as soon as the effects of the champagne have worn off. We also have some quite remarkable footage from the main payload video camera for your viewing pleasure - but since PARIS likes to tease, you'll have to wait to see just what defining project moment the vid contains.
In the meantime, here's a pic from the launch site, courtesy of top local chap José María Pita: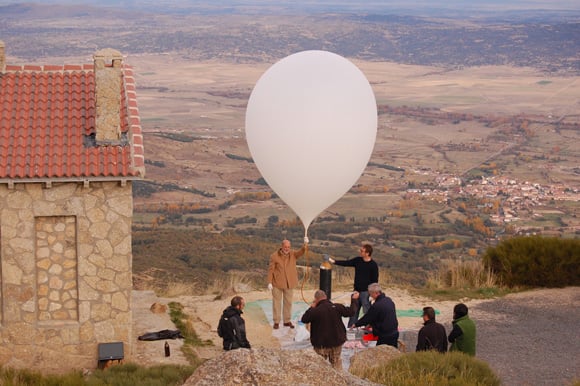 Here you can see, from left to right with their backs to the camera: Federico Buenadicha, and me and Steve Daniels fiddling with the main payload, while PARIS essential refuelling operatives Tito and Yolanda of Bar Tito, Navatejares, look on.
Tackling the balloon are John Oates on the helium bottle and Jose Manuel Gomez Paris (yes, that really is one of his surnames) firmly grasping the latex.
Jose Manuel deserves a special mention for his balloon-handling technique, which involved calmly smoking a cigar with his free hand while noting: "Well, it's not hydrogen, is it?"
José María has further images of the launch here. Enjoy. ®
Additional PARIS resources
Our dedicated PARIS section, with all previous updates, is right here.
New to PARIS? We have a basic mission summary here (pdf).
Our Flickr page, for your viewing pleasure.
Check out our lovely YouTube channel.