Original URL: https://www.theregister.co.uk/2010/10/29/halloween_hardware/
Yes! It's Halloween Hardware
Ghoulishly hued kit to geek up the spooky season
Posted in Personal Tech, 29th October 2010 07:00 GMT
Product Round-up Two days from today falls Halloween - the last day of October and the time when ghouls and ghosts, witches and demons are said to haunt the land, chilly fingers reach out to you as you climb the wooden hill, and Apple fans go out dressed up as iPhones.
To help you celebrate this most spooky of seasons, we've gathered together a selection of Halloween themed and colour-schemed gizmos and gadgets to bright - or darken - your day, and make your party go with a bang. And prove popular with your guests.
Fire Orange Apple iPod Nano 8GB

Tarnished only by its lack of video playback - no watching blood-curdling horror films while your partner lies a-slumber beside you - but lifted by its shrunken head-like compact size and tap, tap tap touchscreen, the metal-cased iPod Nano has to be the ideal music player for the Halloween season. Especially when you have a choice of seasonal green, orange and Product (blood) Red. The inclusion of a dock connector means the Nano is compatible with a host of speaker sets, readying the Nano to play out loud spooky sound effects all night long to scare the Trick-or-Treaters away...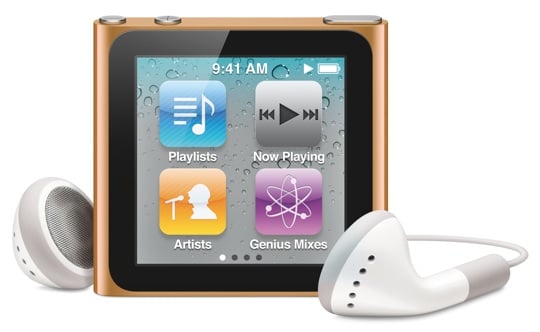 Reg rating 75%
Price £129 (8GB) £159 (16GB)
More Info Apple
Jack O' Lantern Orange Sony Vaio P

P for 'pumpkin'? This mini laptop certainly comes in a suitably lurid orange hue, though a particularly fluorescent green is also an option if your Halloween colour scheme favours the slimy.
Highlights include built-in 3G HSDPA connectivity and support for the PlayStation 3's remote play technology - ideal to engage in a little zombie decapitation at a distance.
The Vaio P comes with 64GB of hard drive storage, 2GB of DDR 2 storage and an old-style Atom Z530 processor clocked to 1.86GHz - so the spec is suitably cobwebby even if the P's outer shell isn't. The P's Quick Web key, however, has nothing arachnid about it...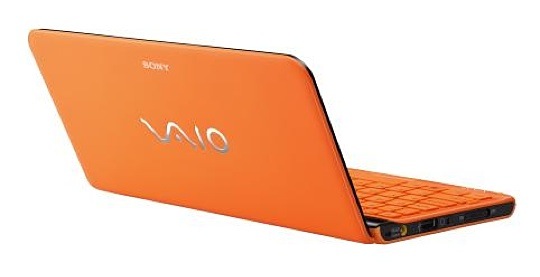 Reg rating 60%
Price £799
More Info Sony
Night Black Nintendo Wii

What better console for you and your chums to engage in some participatory horror interactivity? From the supernatural sensations of Alone in the Dark, Calling, Cursed Mountain, Dead Space Extraction and Silent Hill: Shattered Memories to the Zombie-splatting gore of Dead Rising: Chop Till You Drop, the Resident Evil series and the House of the Dead games, there are plenty of thrills and (blood) spills for the horror gamer here.
Black too goth? Try the new blood-red Super Mario edition Wii.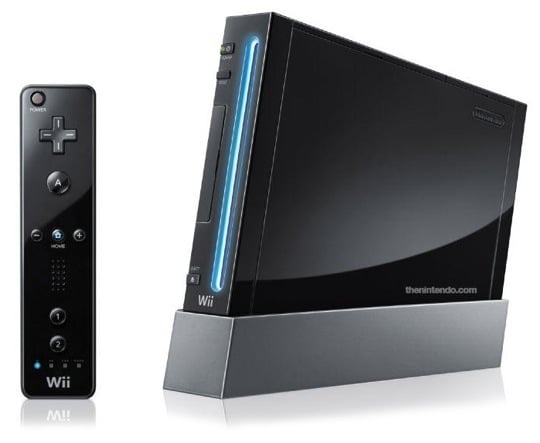 Reg rating 80%
Price £180
More Info Nintendo
Crypt Grey iStyles Console Skins

Black console not morbid enough for the Witching Hour? Then slap down one of iStyles' more eerie stickers. Each "premium grade adhesive-backed cast vinyl" iStyle covers the upper surface of the console - or it's sides if you stand your machine that way - with graphics from the simply gothic to the out-and-out gory. The skins cost around £9.40 each and, with matching skins for your controller adding £2.50 each to the total, they won't break the bank. Or the blood bank... And not just consoles - iStyles makes skins from almost any popular gadget you can name.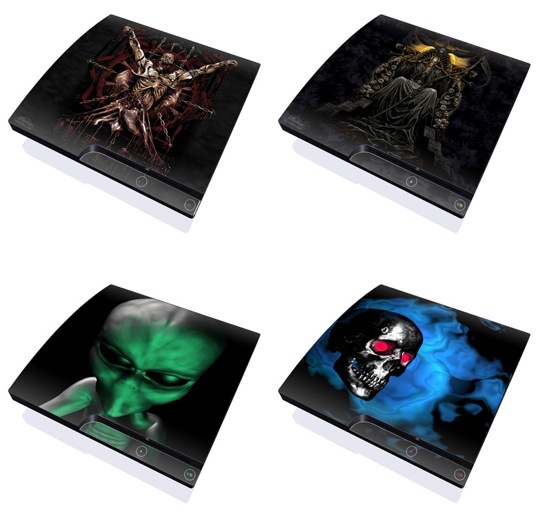 Reg rating 70%
Price £9.40 (console) £2.50 (controller) £7.50 (P&P)
More Info iStyles
Blood Red Bookeen Cybook Opus

What better way, horror lovers, to chill your spine with the greatest ghost tales ever put on paper by reading them - to yourself, or out loud - on a blood red e-book browser? Whether you favour the works of MR James, Edgar Allen Poe, HR Wakefield, Algernon Blackwood or HP Lovecraft, Bookeen's Opus has a gigabyte of on-board storage for your terror-filled tomes and an E Ink screen that's readable by the most flickery candle-light.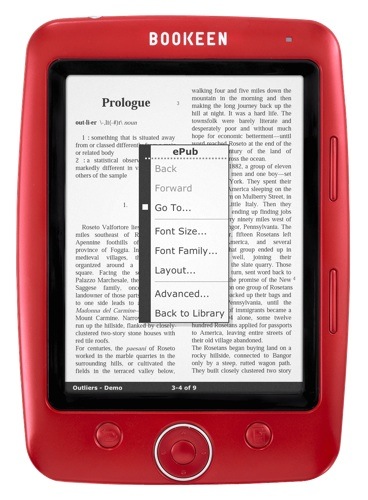 Reg rating 80%
Price £150
More Info Bookeen
Scab Scarlet-framed Haunted Portraits

One to taunt those of nervous disposition and sceptical old academics alike. The low-tech but effective Haunted Portraits use lenticular screens to morph ancestral pictures into scary rotting corpses as your guests turn their heads. The 5 x 7in images work best when seated in a picture frame - and what better than a blood-red glass affair like the one below, from Heals of London?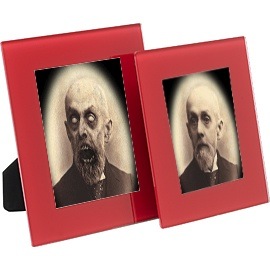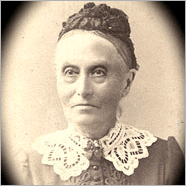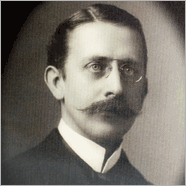 Reg rating 90%
Price £7 (Haunted Portrait) £15 (red-glass frame)
More Info Firebox
Slime Green Nikon Coolpix S3000

Apple Bobbing, Trick or Treat, Wrap the Mummy, Pass the Pumpkin - snap your chums playing these silly Halloween games with this 12Mp compact camera that comes in a choice of appropriate colours. It has a 4x optical zoom, a 2x optical zoom on the back, video recording and - handy if you've been supping too much Halloween Party Punch or ghost-hunting has given you the willies - four anti-blur technologies. Shiver or shake, this camera will take rock solid shots of what you think you just saw reaching from the cellar...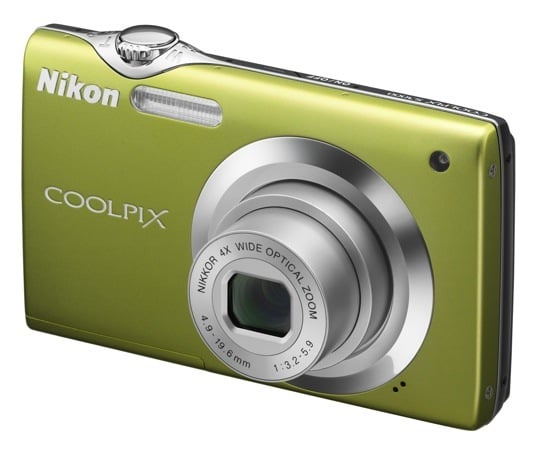 Reg rating 70%
Price £99
More Info Nikon
Rotting Flesh Green Nokia N8

Available in all the key Halloween colours, Nokia's newest smartphone flagship not only sports a 16:9 aspect ratio 640 x 360 display that ideal for watching scary movies on All Hallow's Eve, but also an HDMI port so you can play them back on a bigger screen and freak out your friends. Other seasonal treats include GPS satnav - don't disappear down a forgotten country lane to the village that time forgot - and a capacitive touchscreen that'll respond to the chilliest of fingers.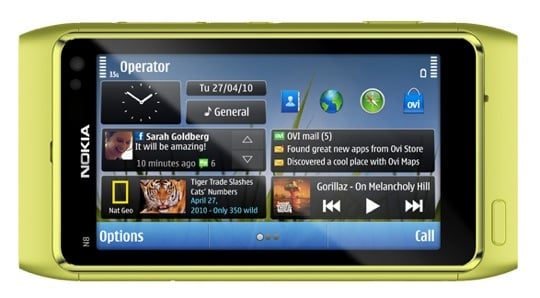 *OK, it's actually "dark grey". Spooky enough, we say.

Reg rating 80%
Price £429 Sim free
More Info Nokia
Skull USB Hub

If you're inviting a (skeleton) crew of fellow geeks around to celebrate a night of terror, you'll need to ensure they can keep their handheld hardware well charged to cope with the horror to come. So how about placing a few of these boney looking USB hubs around the room, hooked up to USB AC adaptors? Cast in resin but decorated with suitably from-the-catacombs paint job, the cropped cranium even allows the more daring room to place a candle. We saw this one on ThinkGeek, but the Ghoulgle search engine reveals a number of retailers whole supply you with one.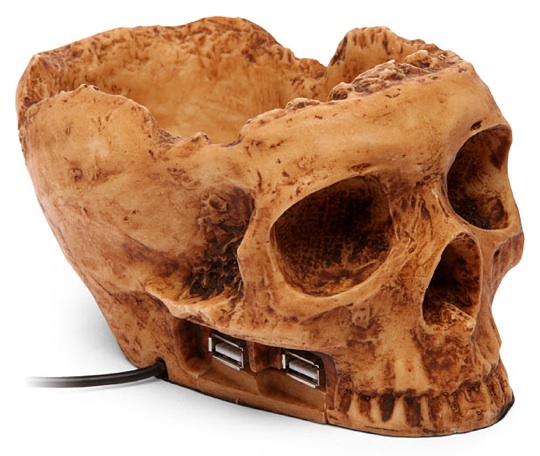 Reg rating 80%
Price $25 (£20)
More Info ThinkGeek
Bloody stump wrist rests

More macabre are these matching accessories: a hacked-off hand and severed foot on which to rest your own weary limbs while working at the computer. Alternatively, leave them lying around as evidence of your unorthodox... experiments, Herr Doktor. Ladies and Gentlemen, please give you host a hand...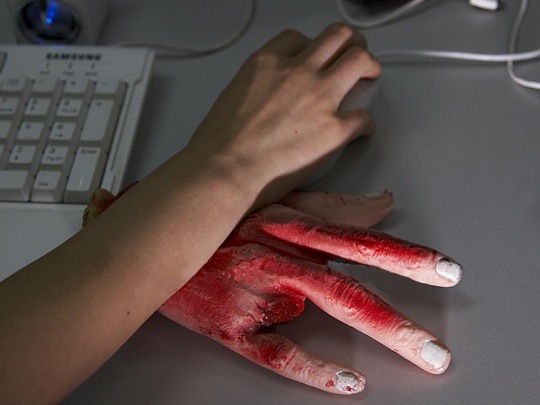 Reg rating 80%
Price $18 (£14) a pair
More Info Brando