Original URL: http://www.theregister.co.uk/2010/10/26/review_smartphone_samsung_omnia_7/
Samsung Omnia 7
Big display for Redmond's redial
Posted in Personal Tech, 26th October 2010 12:00 GMT
Review Samsung's Omnia 7 is one of a handful of Windows Phone 7 devices that have gone on sale this month, and is certainly one of the largest owing to its impressive 4in touchscreen. Yet, there's something about the 1980s to the look of this phone.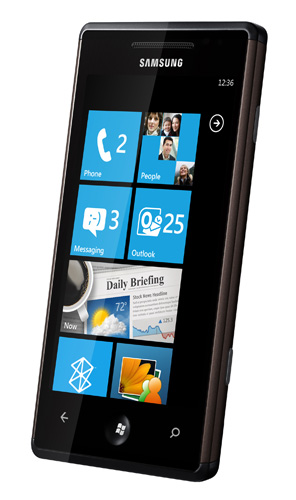 Quite a handful: Samsung's Omnia 7
Maybe it's the bevelled edges with their sharp drop off, or the very squared corners. Still, the bevelling makes the handset feel a lot smaller than its 62.4mm width would imply. The back is more gently curved, again making the handset feel less bulky, which is to be applauded given that it's a very large handset, even for the smartphone world.
Most of the specifications are laid down by Microsoft and – rather than go over them again in this review – they are covered in detail in my recent Windows Phone 7 OS appraisal here. Using the Omnia 7, this feature covers most of the handset's smartphone functions. Part of the spec is a screen resolution of 800 x 480, supporting capacitive touch for up to four fingers. Indeed, there's not much innovation permitted, as all the buttons, controls and interfacing is laid down by Redmond. Suffice to say that Windows Phone 7 on the Omnia chugs along nicely.
The centre, Start, key is physical on the Samsung, but the Back and Search buttons (also on the front of the phone) are touch panels which respond smoothly. Side-mounted buttons manage volume, power and the camera – just as on all the other Window Phone 7 handsets. On top there's a standard microphone socket, and a small sliding door covering the micro USB socket used for charging and connecting to a PC.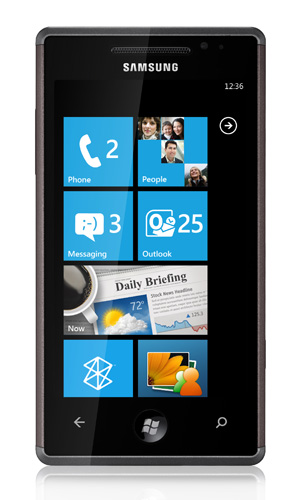 Robust and responsive
The back is part metal and part plastic – not the cheap wrapping that blights the back of the Galaxy S – being a rather more robust plastic that feels a lot more solid in the hand. A clip slides back to release the battery cover and Sim slot, though no removable storage – apparently Microsoft doesn't approve of such things.
Wireless invention
The battery is a 1500mAh job, which is surprisingly squat and Samsung reckons it's good for more than 13 days on standby. It's a rather less surprising figure given that it's the screen that drains the power. I didn't get to leave it that long, not to mention that Windows Phone 7 gets lonely without a data connection, but I did manage several days use between charges, which is good going for a smartphone these days.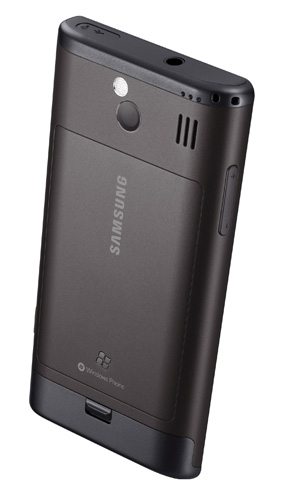 HD video recording, but just a 5Mp stills snapper
Technically the Samsung works well, supporting all the popular GSM frequencies including UMTS at 900MHz, which should become available in the UK over the next year or two. Calls were clear, and signal strength was comparable with other handsets. Wi-Fi, 802.11n is supported, but the Omnia seems very optimistic in reporting signal strength. For a while I thought it had remarkable abilities, but it turns out it was lying and often displays a full-strength Wi-Fi signal when, in fact, there's barely a connection.
Audio playback is surprisingly good, and loud, for a telephone that is: so, still not very good really. Teenagers on trains will no doubt appreciate the volume though. Attached to Bluetooth headphones it performs well, and doesn't seem to suffer from the inability to manage Bluetooth and Wi-Fi at the same time, as besets other Samsung handsets.
Sample Shots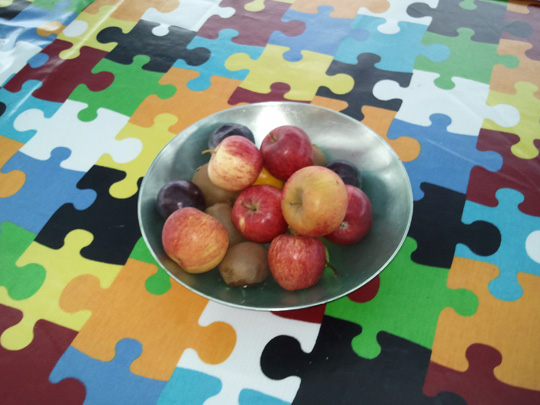 Click for a full-resolution image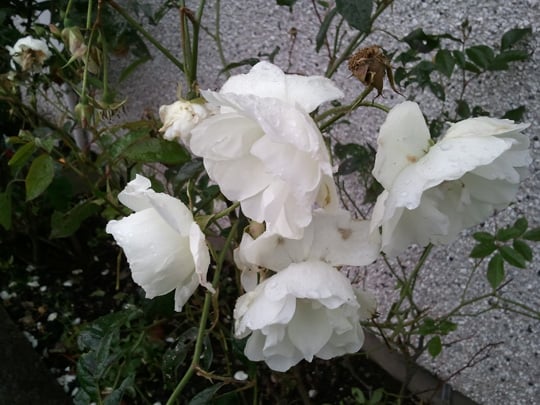 Click for a full-resolution image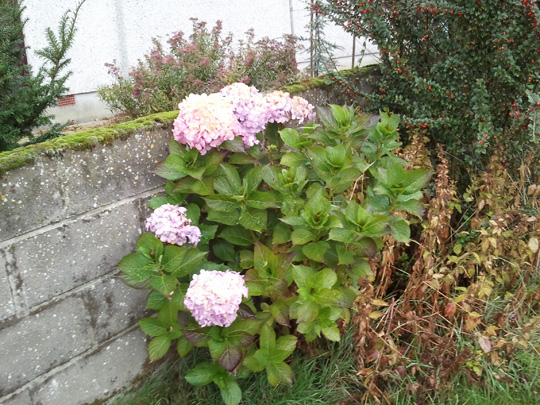 Click for a full-resolution image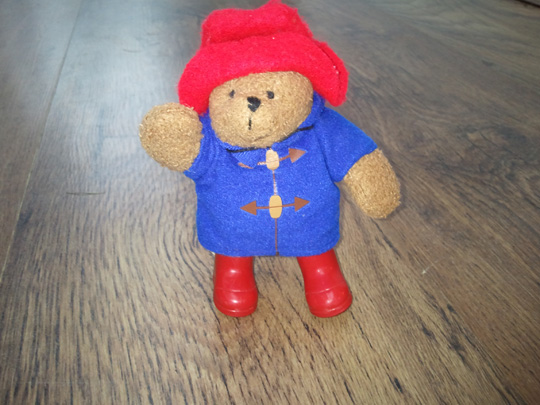 Click for a full-resolution image
Sample Video
The camera and flash are the minimum required by Microsoft, so it's 5Mp and an LED torch masquerading as a flash gun. It will shoot video at 720p, but while it might be high definition the quality still leaves a lot to be desired in terms of exposure and autofocus. Also, when shooting in HD, the on-screen viewfinder shows distinct lag, which can be distracting.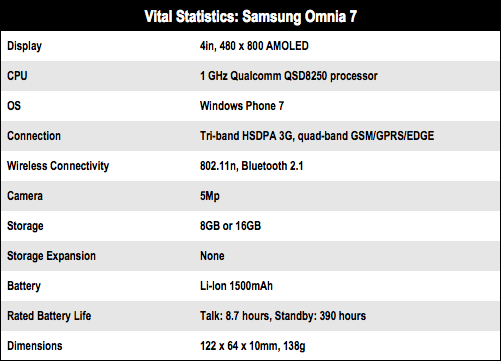 Smart choice
Like most Windows Phone 7 handsets the Omnia 7 has 8GB of user memory, which even though it can't be expanded, is still a fair amount of space given that the OS has it's own memory to play in. Samsung reckons almost 7GB is usable and I found no reason to doubt that.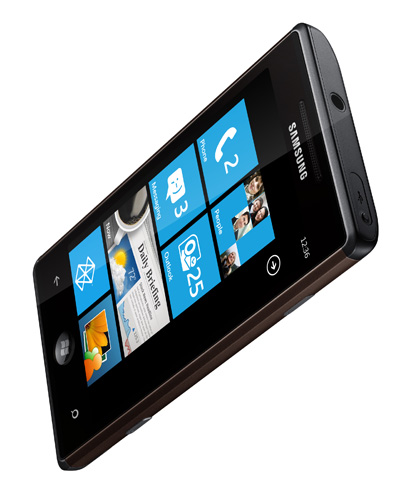 Limited to just 8GB on-board storage
Verdict
While the Samsung Omnia is a likeable phone, up against the competition it soon becomes a battle of platforms rather than devices. If you like, or want, Windows Phone 7, the Samsung Omnia 7 shows it to its full potential, with a glorious screen and a respectable battery life. If you want more than just the odd snap or video clip, then be prepared to carry a decent camera with you too. ®
More Smartphone Reviews…

HTC
HD7
BlackBerry
Torch 9800
Motorola
Milestone XT720
Apple
iPhone 4