Original URL: https://www.theregister.co.uk/2010/10/25/vulture_1_wrap/
Vulture 1 rolls out of fab bunker
Get yer final construction snaps here
Posted in Science, 25th October 2010 12:27 GMT
The Paper Aircraft Released Into Space team are delighted to bring you the final construction snaps of the Vulture 1 aircraft.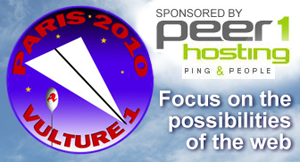 You can check out the first two build phases here and here. Since we've already covered the techniques and materials used in some detail, you're advised to refer back if you've got any doubts about exactly how we put together the Vulture's nose.
So, without further ado, on with a few photos...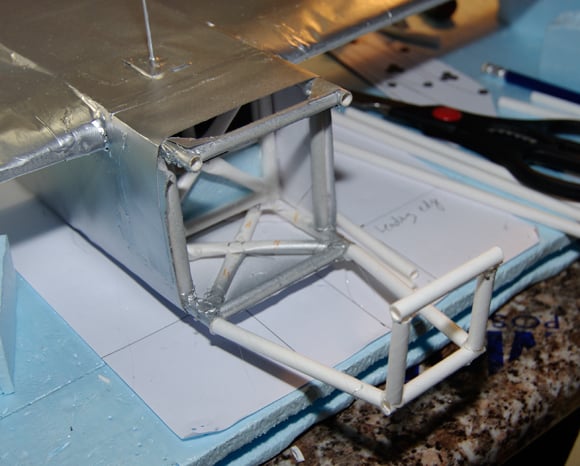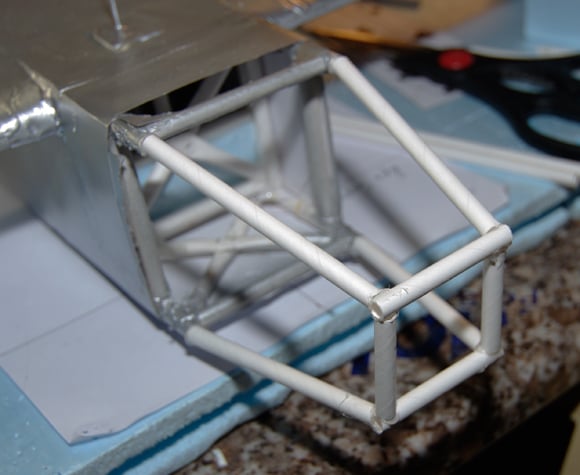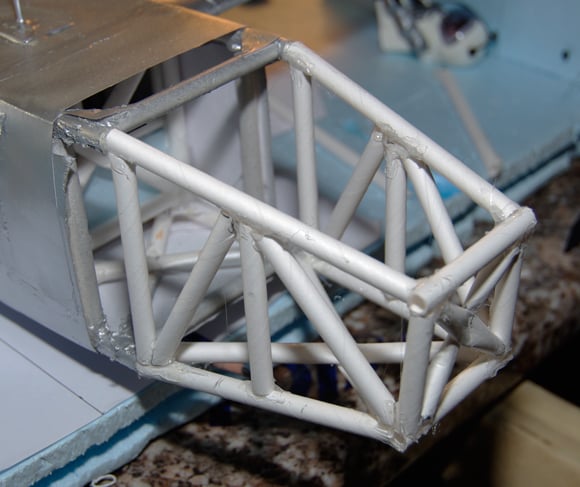 At this point, our intrepid pilot tried the cockpit area out for size...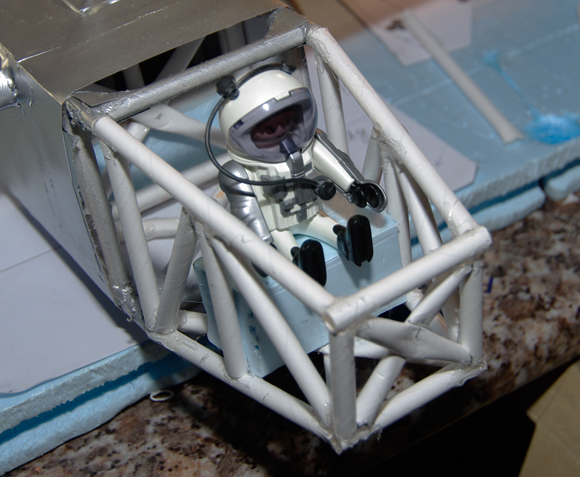 ...before we wrapped the nose structure: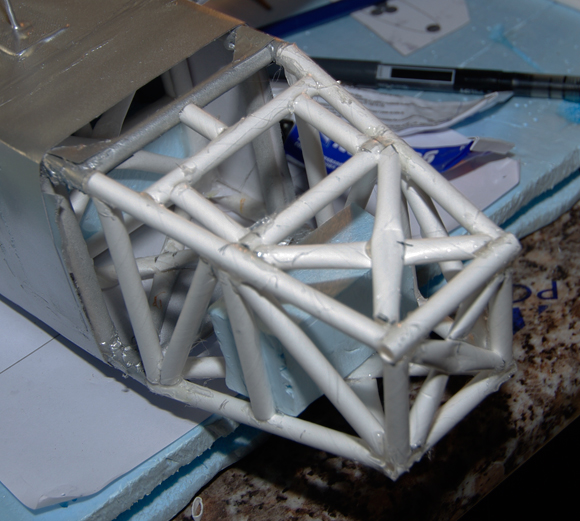 Then it was just a matter of skinning...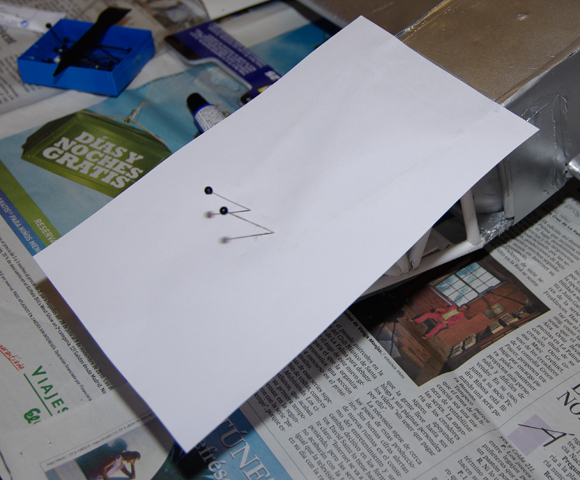 ...and the job's a good 'un: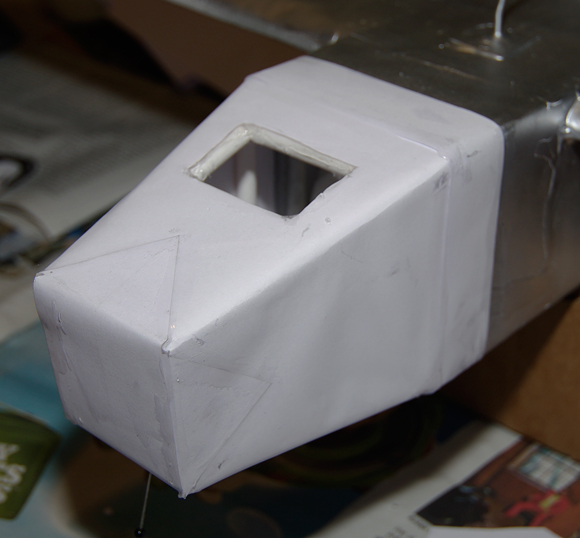 You'll have noticed the fetching silver finish in the above photos, and here, ladies and gentlemen, is the Vulture 1 in all its painted glory. The access flap on the top of the fuselage allows us to connect the battery of the GPS/APRS unit: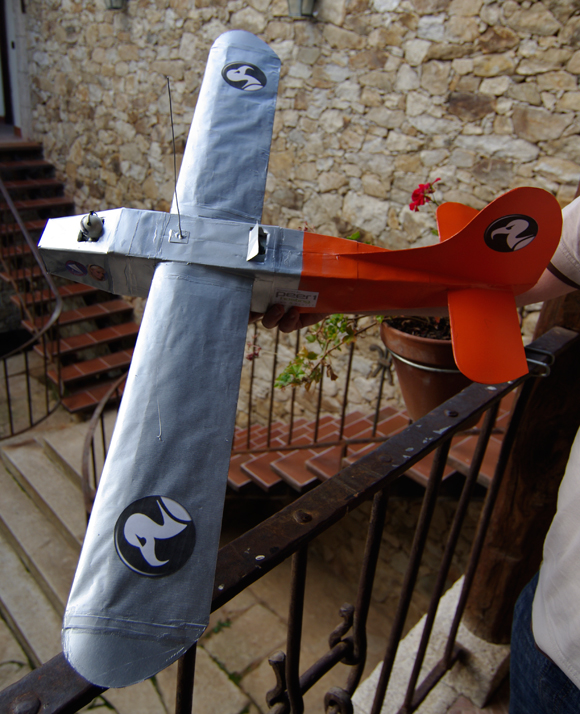 The markings and logos were struck on with Spray Mount, which is apparently best left until it becomes "aggressively tacky" - much like our patron saint, the heavenly Paris Hilton: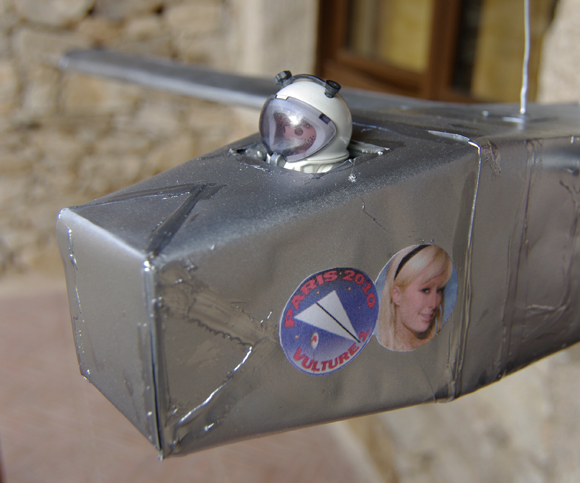 For the record, the Vulture 1 has some extra weight inside the nose to create the correct balance. It weighs in at 330 grammes all-up, which is pretty good going. Sadly, we had to ditch the onboard miniature camera, since it showed a severe adverse reaction to even the slightest chill.
We hope, though, to get some aerial footage of the aircraft's release, courtesy of our main payload box video camera. We shall see.
Finally, just to keep you up to speed on the Vulture 1 CAD representation, here's how it currently looks: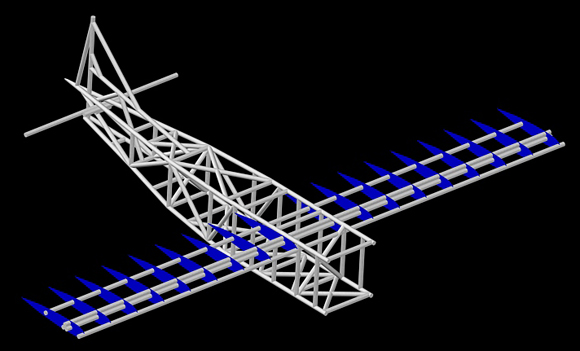 Good work there by Federico Buenadicha, who'll have the full thing done and available to our beloved readers in a couple of weeks. ®
Additional PARIS resources
Our dedicated PARIS section, with all previous updates, is right here.
New to PARIS? We have a basic mission summary here (pdf).
Our Flickr page, for your viewing pleasure.
Check out our lovely YouTube channel.