Original URL: http://www.theregister.co.uk/2010/10/25/group_test_hd_webcams/
HD Webcams
Video chat with greater clarity
Posted in Personal Tech, 25th October 2010 07:00 GMT
Product Round-up With World+Dog now using Skype or an IM app to video-chat to friends and family across the globe, it's worth remembering that how you look to the world at large is dependent on the quality of the webcam you are using. If you are using a low-end laptop or netbook, the integrated 1.3Mp or even 0.3Mp webcam is not going to give your mug a good full-screen treatment.
I, for one, want to be seen in glorious widescreen HD - or as close to HD as the other person's monitor can manage - when I chat to Auntie Doris in Vancouver or Cousin Jim in Cape Town. I don't want to appear in a dull and blurry box that would make John Logie Baird tut, tut, tut in disapproval.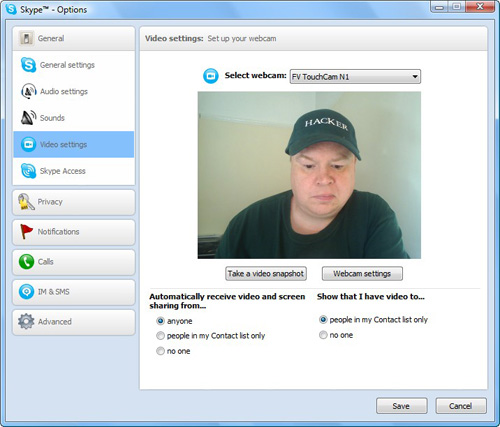 The ability to work in low light is handy too - who wants to chat from their armchair of an evening under an arc light glare? While I'm at it, I also want my camera to have a decent microphone to give full range to my glorious baritone.
To satisfy these needs, there is a new breed of HD webcam that offers improved video, better sound or both, and I tried out four of them. They range in price from £50 to £100, and they can all be attached to either a desktop or laptop screen.
I tested them on a 2.1GHz Dell Inspiron 1525 laptop and a Samsung N140 netbook running Windows 7 and Ubuntu Linux 10.04, respectively. The frightful images of yours truly were taken using Cheese for Linux at the highest still image resolution available to give a flavour of the end result.
Here, in alphabetical order, are the webcams...
Blue Eyeball 2.0

Blue is best known for its USB microphones and, at first glance, the Eyeball 2.0 webcam looks identical to its Snowflake USB condenser mic. The difference is the small chrome panel on the left of the housing that, when pressed, springs out to reveal a 2Mp camera. It's a nice bit of design that provides welcome peace of mind when you really don't want to be on camera.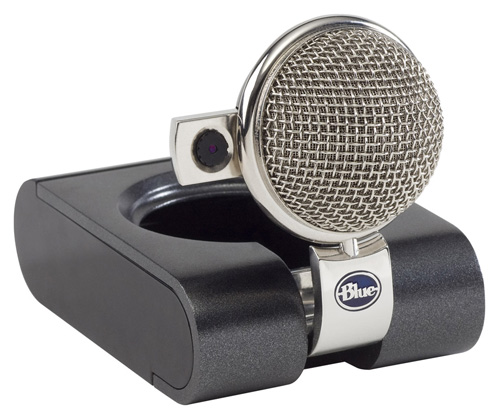 The Eyeball is designed to improve the sound rather than the video quality of web communication and it succeeds. Vocals sound altogether more natural and resonant than on any of the other devices I tested. Video performance was more than acceptable, too, with images looking sharp if a little pale.
The spherical metal mic/camera housing is very well made and the two-piece mount is extremely versatile. One word of caution: while the Eyeball worked perfectly with Cheese and aMSN, it refused to talk to Skype on Ubuntu despite all the settings looking in order.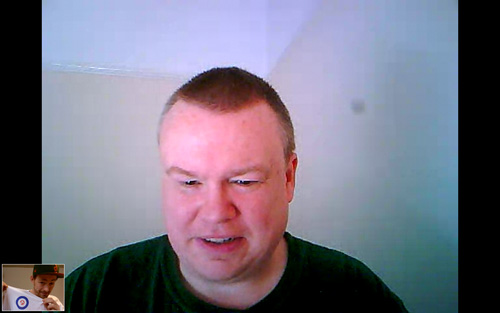 Reg Rating 75%
Price £65
More Info Blue Microphones
FaceVsion TouchCam N1

The trick up the N1's sleeve is its built-in H.264 encoder, which is designed to take the video workload off the computer's processor and let Skype work at 22f/s 720p. Of course, actually sending all that depends upon the available bandwidth, not to mention the processor power and screen resolution available at the other end of the call. FaceVsion suggest a 2GHz Intel Core 2 Duo or equivalent as the minimum CPU spec at both ends of the call.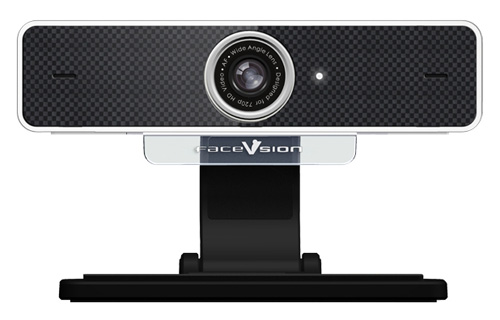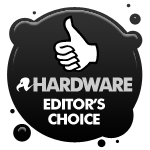 Compared to the Logitech HD Pro 910's average CPU demand of 14 per cent, the N1 only took up two per cent, so the encoder certainly works. The camera's field of vision is a useful 78° so several members of the family can sit themselves down in front of it and all stay in shot.
The articulated two-piece stand is a simple but well made affair that proved stable both on the desk and when hooked over the lid of a laptop. If absolute quality for Skype video is what you are after and you plan on chatting between two decent spec machines over a fast internet connection, the N1 is worth the money.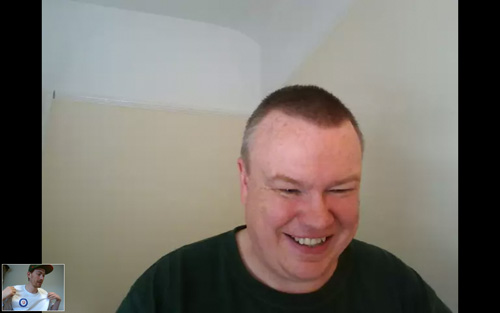 Reg Rating 85%
Price £90
More Info FaceVsion
Logitech HD Pro 910

Boasting 720p widescreen video calling, 1080p video recording and 10Mp stills - not to mention Carl Zeiss optics - Logitech's new HD Pro 910 is a very highly specified webcam.
Plugged into Skype, the Pro 910 did a good job with nicely balanced colour and a very crisp image. Thanks to the Zeiss lens and software interpolation still images looked very good indeed. The auto-focus proved to the fastest on test which could prove handy if you move about a lot when talking.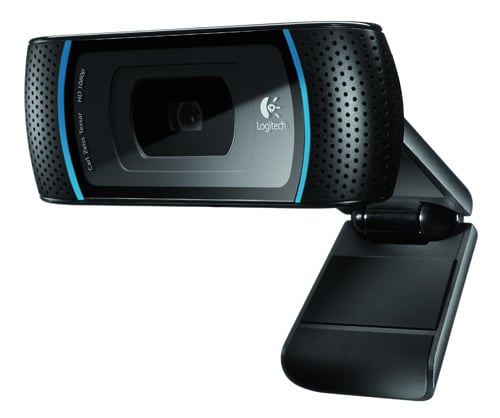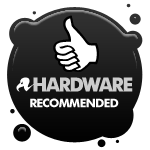 The two-piece stand is similar to that used by the TouchCam N1 but, being narrower, it has a tendency to rock from side-to-side when used on a desktop, though it was stable enough on the lip of my laptop lid.
To make best use of those recording specs, you'll need a powerful computer at the other end of the USB cable. My Dell could only record 1080p video at 2f/s and 720p at 10f/s which isn't much use to man or beast so this is a webcam for desktops or laptops with a decent amount of grunt under the bonnet - 2.4GHz dual-core and above, according to Logitech.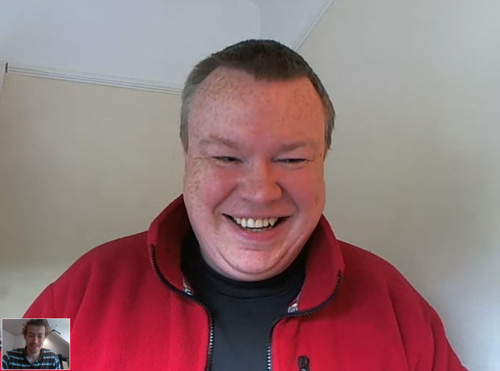 Reg Rating 80%
Price £90
More Info Logitech
Microsoft HD-5000 LifeCam

Coming from Microsoft, the HD-5000 ought to integrate well with Windows Live and so it proves - the unit has a button on the top that launches Live from standby, though curiously this only worked with Vista and not Windows 7 Starter.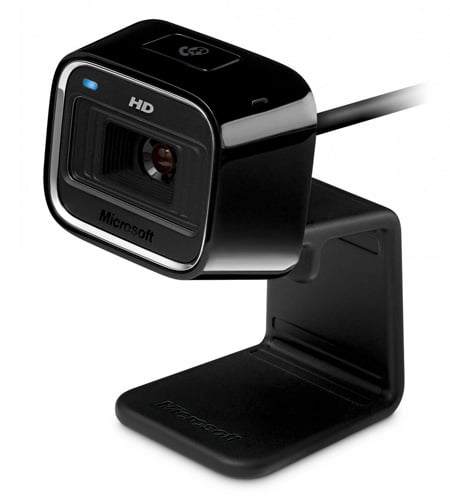 Video performance was good especially in low light when the trick TrueColour software really payed dividends. Less convincing was the sound quality, which was rather muffled compared to the other webcams on test and only marginally better than the built-in microphones in either of my laptops.
The single-piece flexible rubber stand is also far from perfect. It's compact and light, but the slightest tug on the USB cable causes the camera to go askew when mounted on a laptop lid or to move when resting on a desktop. Set against that, the HD-5000 is the cheapest camera here by some margin and is worth the outlay if you are stuck with a low-end 0.3Mp built-in webcam.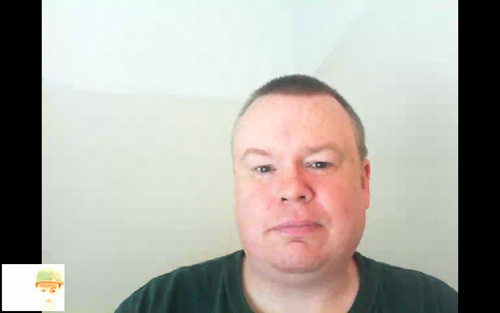 MS HD-5000 at both ends of connection

Reg Rating 70%
Price £50
More Info Microsoft