Original URL: https://www.theregister.co.uk/2010/10/18/apple_ipad_2_dua_dock_design/
Dual-dock iPad design gets official EU thumbs-up
Two-port look chosen for the iPad 2?
Posted in Personal Tech, 18th October 2010 11:35 GMT
The next iPad will indeed sport two dock connectors - one on the short side of the device, the other on the long edge - if recently published application for European design protection is anything to go by.
The design was registered with the European Union trademarks registrar on 14 July this year, but only published late last week and spotted by website Patently Apple. The paperwork asociated with the registration clearly shows an iPad with two dock connectors.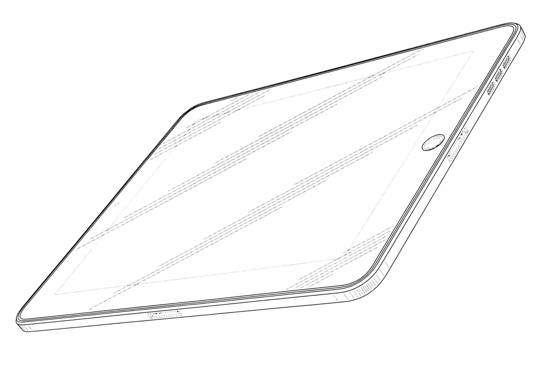 Hints that the next iPad might double up dock ports this way - to allow the tablet to be docked in either landscape or portrait orientation - appeared a month or so back, but it's a design that was first discussed some time ago, before the launch of the first iPad.
That led many observers to suspect that the recent re-appearance of the dual-port layout was a hang over from some early but rejected iPad design. That the look has now turned up in the European design database suggests that Apple is at least thinking about bringing the design to market.
Given the timing of the registration, it would seem that the next iPad will be the one featuring the two-port layout.
Unless, of course, Apple is registering the design simply to prevent any of its tablet-making rivals from doing so... ®