Original URL: http://www.theregister.co.uk/2010/10/06/review_phone_sony_ericsson_zylo/
Sony Ericsson Zylo
A Walkman phone by any other name
Posted in Personal Tech, 6th October 2010 12:00 GMT
Review The world + dog may be knocking out smartphones like there's no tomorrow but that's not to say the feature phones is dead and buried. The Zylo handset from Sony Ericsson would, once upon a time, have had a W code to show it sat in the Walkman range, but the days of simple delineation between music (Walkman) and camera (Cybershot) phones are long gone, to be replaced by a new era of slightly silly names – hence, the Zylo.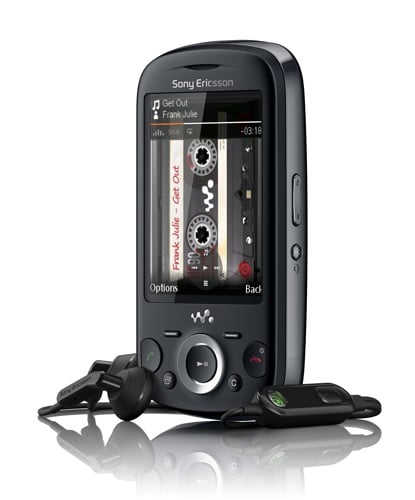 Sound credentials: Sony Ericsson's Zylo
The Zylo is all about music and social networking and consequently takes on a curious marketing duality where it's targeted both at kids who can't afford a smartphone and at those who kneel before the alter of sound quality.
The first thing that struck me about the Zylo was how well made it feels. It's light, solid and very well bolted together, despite being made entirely of plastic, and the slide action is firm and well weighted. Measuring up at 103 x 52 x 11.5mm when closed it's quite petite too, but still has room for a 2.6in 240 x 320 colour display.
The main controls are laid out in the traditional SE way with a central navigation pad that doubles as a play/pause control flanked by the call keys, two context dependent soft keys – which sit rather too far away from the screen corners for my liking – and small menu and clear buttons.
On the right side of the handset you will find a volume rocker and a Walkman button. The latter fires up the music player and acts as the camera shutter button once you have launched the camera from the main menu. Slide the handset open and you will find a keypad that is a pleasure to use. The keys are curvaceous, nicely sized and have a very clean action.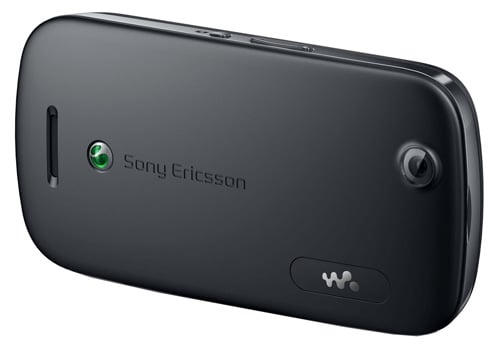 Just a 3Mp shooter on this handset
The user interface will be instantly familiar to anyone who has used a Sony Ericsson phone in the last few years. In fact it is very similar to that of the K850i I tested back in October 2007. The Media center interface looked fresh three years ago but things have moved on, not least on Sony's Walkman players, making it look just a little stale now.
Jack in the box?
This made me wonder if the Zylo is genuinely is an attempt to reinvigorate the Walkman phone brand or an old design idea dusted off and pushed blinking into the light of day. Something else that made me think that is the shocking absence of a 3.5mm headphones jack. Worse still you don't even get a FastPort-3.5mm adapter and the bundled earphones are pretty low rent.

Surely some mistake? No 3.5mm headphone jack on a music phone?
The sound they make isn't actually bad but they are the traditional earbud design not the noise isolating inner ear type Sony bundles with most of it's current Walkman MP3 players. Having decided to use the FastPort for audio, Sony Ericsson should, at least, have chucked in a pair of its rather fine noise cancelling HPM-88s to mitigate the damage.
As well as the expected MP3, AAC and WMA formats, the Zylo will also play Flac audio files, which is the feature presumably meant to make it stand out from the crowd. Personally, I would have liked support for Ogg Vorbis too. After all if you are going to include Flac why not go the whole hog and cater for all the popular music codecs?
Actually Flac support isn't what makes the Zylo stand out from the crowd. What does is the sound quality no matter what the file format, though I should point this is a conclusion I reached using my usual Sennheiser earphones and an adapter I happened to have lying about.
In a nutshell the Zylo is a very fine little music player. The sound it makes isn't as impressive as the Sony A845 Walkman I looked at recently, but it's one of the best phones for the job with plenty of warmth and bass and excellent definition.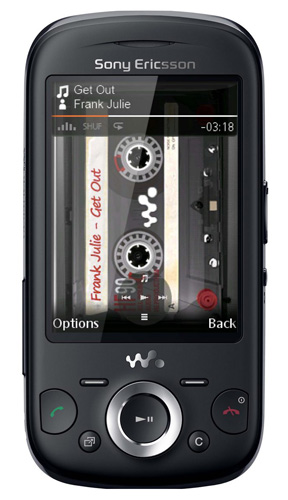 Reelin' in the years?
Usefully content and playlists can be imported to the Zylo via an MTP media player though its a shame you can't also use Sony's handy little Walkman iTunes Content Transfer app. The Walkman app comes with several skins including a reel-to-reel tape player, compact cassette and LP deck. These are purely for show but they do have some clever touches. Choose the cassette theme and the spools turn and the track information appears hand written on the content strip.
Social work
The Zylo comes with built-in applications to let you access and manage your Facebook, MySpace and Twitter accounts and each app has an associated live widget that you can set to appear on the standby screen.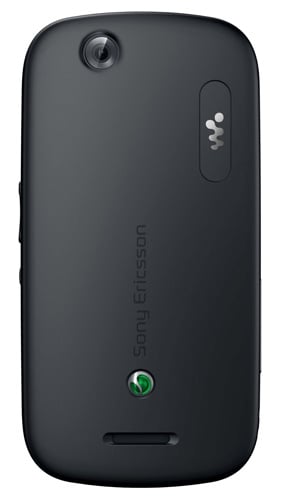 Shake to shift to the next track
You also get a host of games and apps including Sony Ericsson's SenseMe mood playlist analyzer, Photo fix, a POP3/IMAP4 e-mail client, Skype, a YouTube client and NetFront web browser, RDS FM Radio and TrackID – though in the post-Shazam world, the last is less of a distinguishing feature than it once was.
Shake the Zylo with the Walkman button held down and the player will skip to the next track – not a new feature but still one I rather like. Flip the handset on its side and most, but not all screens swap from portrait to landscape.
In the absence of Wi-Fi shunting data about is down to the HSPA cellular radio, but since it supports 7.2Mbps downstream and 2Mbps up, there are no real worries on that score. There's no GPS either but you do get Google Maps preloaded and A2DP Bluetooth.
Sample Shots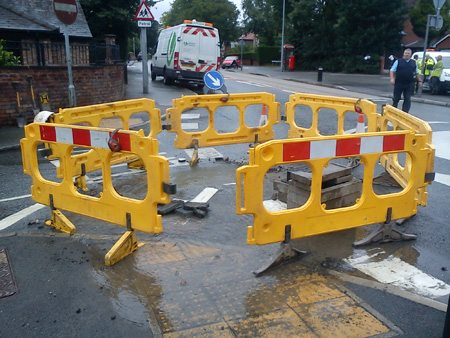 Click for a full-resolution image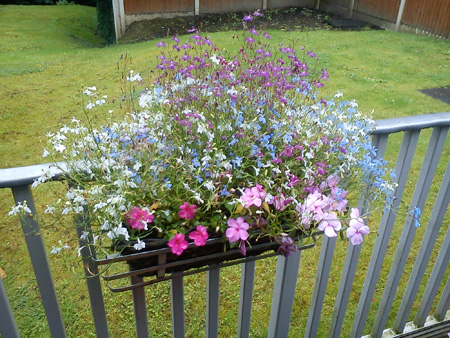 Click for a full-resolution image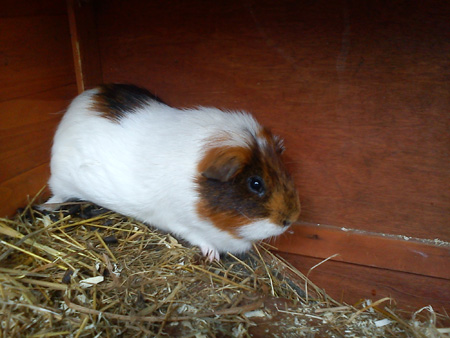 Click for a full-resolution image
The camera is a flashless 3.2Mp fixed focus affair, which will suffice for quick uploads to Facebook but little else. Video footage can be shot at 640 x 480 and 24fps. On-board storage is a meagre 260MB but you get a MicroSD slot good for cards up to 16GB.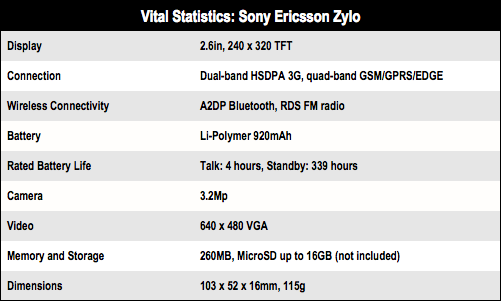 Playing it straight
According to Sony Ericsson, the 920mAh battery is good for 4 hours of chat or 400 on standby. During my test I had to charge the handset on average every two and a half days. Call quality and signal reception were both of a uniformly high standard throughout the test.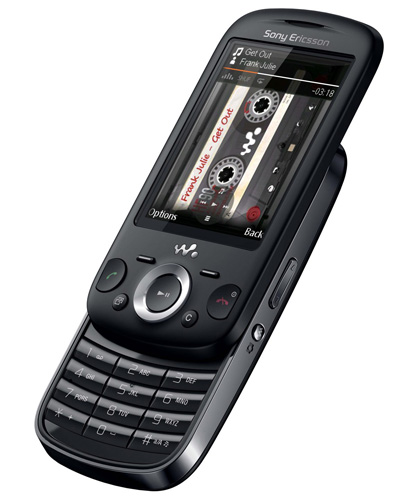 Given it needs an adapter for a choice of headphones, the Zylo is left wanting as a music phone
My review handset came from 3 and the cellco will chuck the Zylo into a £13 a month airtime deal for no extra cost or sell you one on PAYG for £90. Those are both pretty good offers and if the thing had a 3.5mm jack I'd suggest buying one over an MP3 player. My advice would be to march into a shop and demand a FastPort adapter as a condition of sale and see what happens.
Verdict
Support for Flac will have people dancing in the aisles, the absence of a 3.5mm audio jack will have them running for the fire exit. It's a horrible contradiction that cannot be forgiven and until it's rectified, it's hard to recommend the Zylo to the very people it's aimed at: those who take their music seriously, and kids who will probably lose the bundled earphones within a week. ®
More Mobile Phone Reviews...

LG
Optimus GT540
Nokia
C3
HTC
Smart
Samsung
Diva