Original URL: https://www.theregister.co.uk/2010/10/06/arruda_appealing/
Miniskirted Brazilian is appealing...
...$24k damages for baying mob ordeal
Posted in Bootnotes, 6th October 2010 14:51 GMT
Geisy Arruda, the miniskirted student who was verbally abused by a baying mob at São Paulo's Universidade Bandeirante, aka Uniban, has been awarded R$40,000 ($23,860) damages against the seat of learning.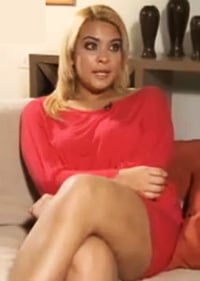 Arruda turned up at college on 22 October last year sporting what fellow alumi considered inappropriately short attire. She had to be escorted from the premises to chants of "whore", and was subsequently expelled.
This promptly provoked national outrage, with Arruda and her little pink dress (both pictured) elevated to media celebrity. Although Uniban subsequently reinstated her, she launched a legal action to seek recompense for her trauma.
A São Paulo court last week found in her favour, but handed out less than Arruda considers an appropriate amount - that figure being R$1m ($597,000).
According to the Folha de São Paulo, her lawyer, Nehemias Melo, said: "The decision, in principle, is perfect. The judge considered every aspect of the case. In principle, we won, but the amount awarded doesn't serve its purpose, which is to discourage this kind of behaviour."
Arruda will now appeal. In the meantime, she's busy with TV work, punting her clothing line dubbed Rosa Divino (Divine Pink) and likely bracing her arm for a bout of book signing when her autobiography Vestida para Causar (Dressed to Impress) hits bookshops on 22 October. ®