Original URL: https://www.theregister.co.uk/2010/10/04/grouptest_budget_mono_laser_printers_buyers_guide/
Buyer's Guide: Budget Mono Laser Printers
The choices in black and white
Posted in Personal Tech, 4th October 2010 07:00 GMT
Group Test If you can have a printer which can print black text on plain paper, as well as full colour on plain and glossy photo paper, why would you want to buy one which can only print black and only on photocopy paper? What does a laser printer offer over an inkjet?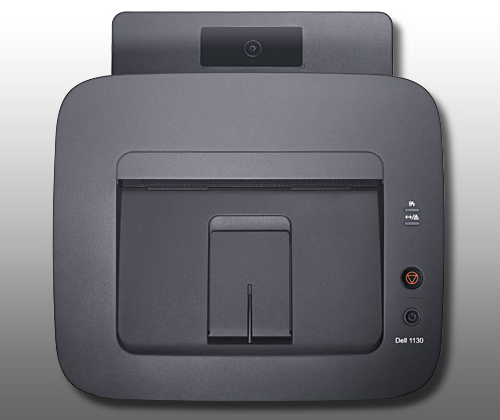 The first feature is speed. While entry-level inkjets are rated at anything up to 30ppm and laser printers at around 15ppm, the lasers get somewhere near their manufacturers' claims, while the inkjets, in normal print mode, are lucky to make a quarter of their ratings.
In a small or home office, you might not think speed was that important, as documents tend to be small and printing occasional at best. In fact, though, the delays in waiting for important printouts, perhaps to get something in the post or to provide to a customer, can be frustrating.
As irritating as a slow overall print speed can be, the wake-up and first page out times are equally important. Most printers spend most of their time in sleep mode, often only printing once or twice a day. The speed with which they can wake up, heat their fusers and feed the first page of a print job is, if anything, more important. Eight to ten seconds is typical, and is pretty good, though not all these times are measured from sleep mode.
Another advantage laser printers have over inkjets is black text print quality. Because of the difference in the two printing techniques, laser print is much sharper and tends to be more densely black. Inkjet print is a wet technique, where drops of liquid ink are sprayed onto the paper and have to be allowed time to dry. In the process, even the best inks soak into the paper and spread out from where they first landed.
Laser print, in contrast, is dry, with small spheres of powdered ink held in place on the paper by electrostatic charges until the pressure of a heated roller melts the polymer of which they're made and squeezes it onto the paper fibres. Again, there will be some spread, but it's much smaller than from the liquid ink of an inkjet.
If you look at identical pages of text printed on inkjet and laser printers, the laser print will look sharp and clean and probably a denser black, too. New pigmented inks used in inkjet printers have made inkjet print much closer to laser intensity, but the best black print quality still comes from lasers.
Where you lose out, of course, at these kinds of prices, is that the lasers can only print black. If you want a sub-£100 colour printer, you have to go for an inkjet. There are still many small businesses, though, that don't need or colour print or simply can't afford it.
So, you're looking for print speed and good print quality, and the third attribute is convenience. Even the hungriest of laser printers, and certainly of those reviewed here, can print 1,500 pages at five percent cover – a typical business letter – before needing replacement. You'll be lucky to get a third of that out of most inkjets between cartridge changes.
Three out of the six laser printers reviewed here are designed to be folded shut and the paper put away when not printing. They have no covers for their paper trays, meaning that house dust, biscuit crumbs and drinks can easily clog up the mechanism or ruin a stack of paper.
Many people also quote running costs as a reason for picking a laser printer over an inkjet, but if you compare ink and toner costs for equivalently priced printers, you'll see this doesn't bear up.
Take, as an example, the HP OfficeJet 6000, with an SRP of £87 – in the middle of the price range of lasers reviewed here. It has a black page print cost of 2.0p, based on an ISO page yield of 1,200 pages from its £24, 920XL black cartridge.
The most cost-effective of the laser printers in this group has a cost per page of 3.0p, a full 50 percent more than the OfficeJet. While inkjet ink prices may be something to get heated about in the pub, they're still lower than those of equivalent toner.
Here are six entry-level machines showing the best that inexpensive laser print can offer, but with sufficient design differences to make them interesting competitors.