Original URL: http://www.theregister.co.uk/2010/10/01/ten_essential_iphone_4_cases/
Ten... iPhone 4 cases
Have you got protection?
Posted in Personal Tech, 1st October 2010 11:01 GMT
Product Round-up Apple successfully put the 'antennagate' controversy to sleep when it announced that it would provide all iPhone 4 owners with a free case. Judging by the number of uncovered iPhone 4s I see around London, not many users were that concerned. But even if you're not worried about reception woes, there are good reasons to grab yourself a case to protect your handset. And with Apple's free offer now ended, it's a good time to look at the dozens of bumpers, cases and wallets available. So here's a roundup of the best ones I've seen so far.
Belkin DualFit Armband

Belkin has a bit of an obsession with sports armbands, so this iPhone 4 model was pretty inevitable. It's probably only a matter of time before they make one for the iPad too. The armband is made out of stretchy neoprene, with a velcro armband to keep it securely in place when you're thrashing around at the gym. It's also water-resistant for outdoor use, and hand-washable if it gets a bit grubby. I was a bit worried that the thick plastic cover would affect the touch-screen controls, but I had no trouble tapping away at various apps on the iPhone screen.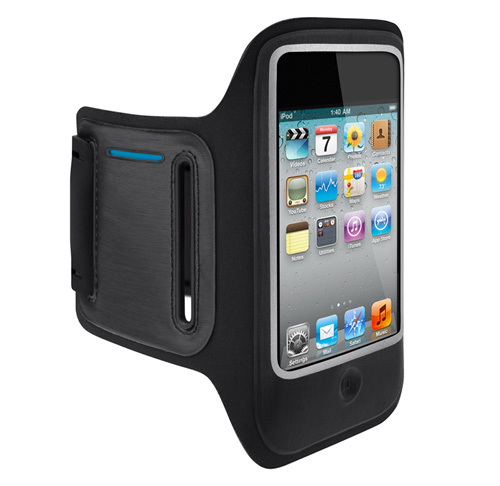 Reg Rating 80%
Price £20
More Info Belkin
Belkin Verve Cinema

The Verve Cinema case is a good option if you like to use your iPhone for watching videos on long journeys. The leather holster case wraps around the back and sides of the iPhone, framing the screen for easy viewing. There's also a little stand that pulls out of the back of the case, allowing you to prop the screen up in landscape orientation when you're watching a video. There is one niggling little annoyance, though. There's a cut-out for the front camera, so you can use the iPhone's FaceTime feature, but the main camera on the back of the handset is covered up.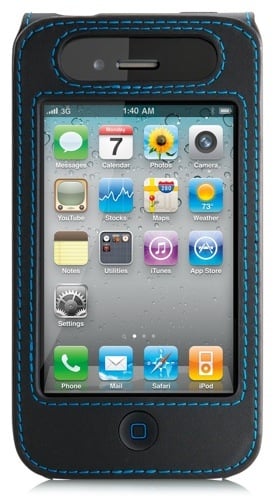 Reg Rating 75%
Price £25
More Info Belkin
Griffin Elan Passport Wallet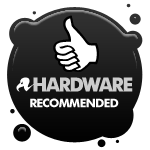 Griffin makes a ridiculously wide range of iPhone cases, but I like folding wallet cases so decided to opt for their Elan Passport Wallet. When you open the case the left-hand flap includes slots for holding business cards and a little pocket for scraps of paper - or, you know, something for the weekend. There are cutouts for both cameras and the wallet is finished off with chrome trim on the front flap to provide a little extra protection. It's available in a nice smart black, or rather lurid platinum with a flowery interior pattern.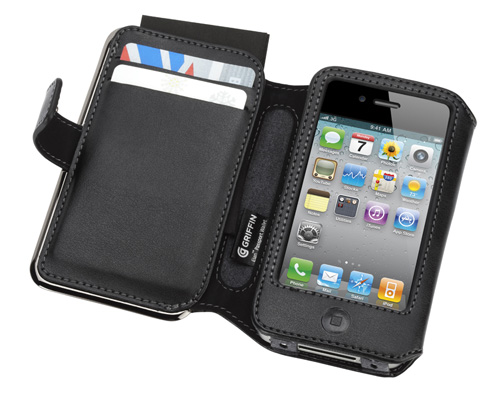 Reg Rating 90%
Price £30
More Info Griffin
Griffin Prophetik Folio

This designer wallet comes with a designer price tag – at 50 quid it's the most expensive iPhone case I've ever seen. It is rather nice, though. The Folio is the first product in a new range that Griffin has produced in partnership with trendy Tennesse-based design house, Prophetik. The case is available in black or brown and is hand-stitched out of eco-conscious "reclaimed" leather that will soften with age to give you that cosy lived-in feel. It's also got little pockets for business cards or credit cards.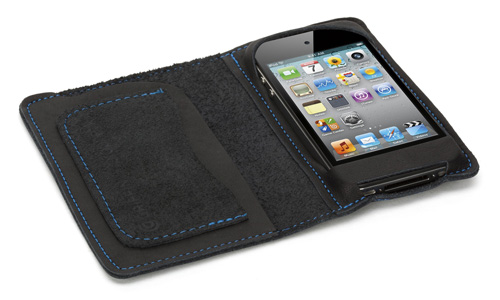 Reg Rating 85%
Price £50
More Info Griffin
iaPeel Printable Skins

I don't know if the iaPeel skins will provide much protection, but they're certainly good fun to play with. These "printable skins" are made out of a thin layer of vinyl that can be fed through an ordinary inkjet printer in order to create your own personalised design. You just download the SkinMaker design software from the iaPeel website - it's available for both Mac and Windows - and off you go. The skins come in pairs – one for the front of the iPhone and one for the back – and there are five pairs in the pack, so you can change skins to suit your mood.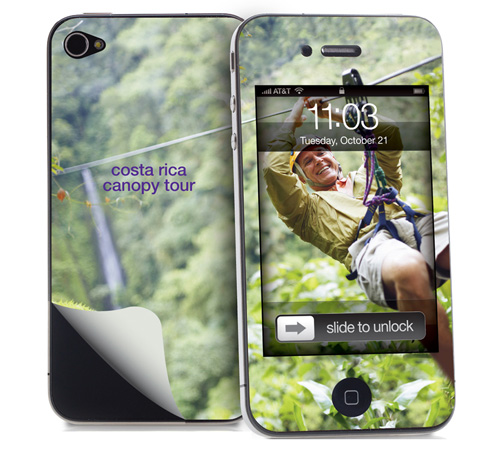 Reg Rating 80%
Price £25
More Info Firebox
Incipio NGP

Somewhat inelegantly described as "semi-rigid", the NGP case is named after its "next-generation polymer" – a soft and flexible rubbery material that is also very tough and impact resistant. Incipio says that it's "elongation resistant" too, which I think means it won't get stretched out of shape as some lighter plastic bumpers sometimes do. It's available in a number of different colours, including black, magenta and purple, and there's also a translucent version as well. The case itself covers the back and sides of the iPhone, but it also includes a separate protective overlay for the screen, along with a little cleaning cloth too.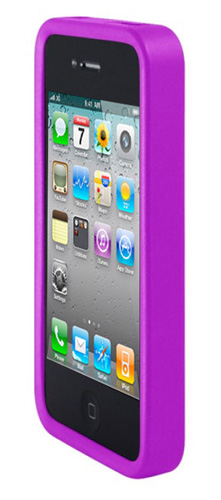 Reg Rating 85%
Price £20
More Info Incipio
Otterbox Defender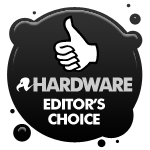 Forget those wimpy little wallets and rubbery bumper things – if you really want to keep your iPhone safe you'll invest in the Defender from Otterbox. This armour-plated juggernaut of a case comes in two parts. There's a tough, impact-resistant polycarbonate shell that covers everything apart from the iPhone's screen and its two built-in cameras. The screen does get an additional smudge-resistant protective membrane, though, and the second part of the kit is a separate holster unit equipped with a sturdy belt-clip to keep it pinned by your side as you complete your ascent of Everest.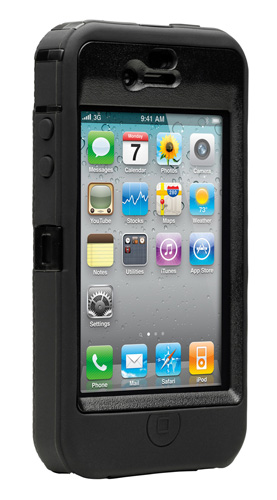 Reg Rating 90%
Price £30
More Info Play.com
Proporta Shine

Proporta makes quite a few cases aimed at what you could call the 'glam' end of the market but, my dears, I simply had to get my perfectly manicured hands on this one. The Shine is a flip-open case made out of glossy patent leather, and available in black, red or blue. Inside the case there's a mirror so that you can check your lippy before going into that important business meeting/hot date, and you can choose a number of different print linings for the inside of the case, including zebra skin or floral patterns.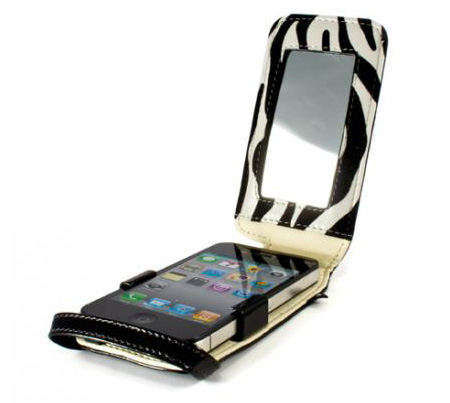 Reg Rating 90%
Price £25
More Info Proporta
Proporta Aluminium Lined Leather Case

If you fancy something a little more butch than the Shine then Proporta also offers this smart-but-tough alternative. The name is self-explanatory: it's a smart leather case that has an aluminium plate stitched inside the front panel in order to provide extra protection for the iPhone screen. There's also a strong magnetic clasp to keep the case tightly closed, or you can open it up and flip the cover right back so that it acts as a stand. Proporta also do a vegetarian version made out of faux leather for £25.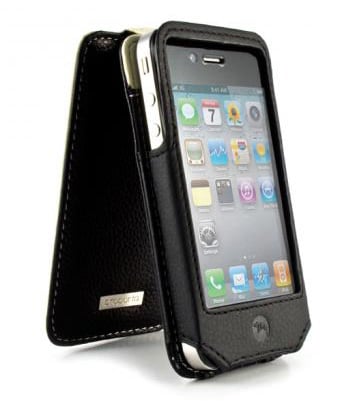 Reg Rating 90%
Price £30
More Info Proporta
Scosche glosSEE g4

There's nothing fancy about Scosche's glosSEE cases, but they're good value for money as you get a twin-pack for less than £20, which makes it far cheaper than Apple's own outrageously-priced effort, and a good choice for dual-iPhone households. The glosSEE is a simple rubber sleeve that covers the back and sides of the iPhone to protect it from scratches. They're both semi-transparent, but one is creamy white while the other is tinted black.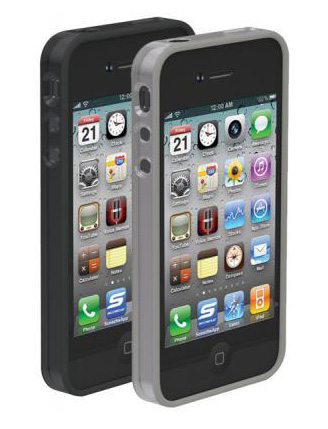 Reg Rating 80%
Price £18
More Info Scosche