Original URL: https://www.theregister.co.uk/2010/09/27/sharp_galapagos/
Sharp outs little'n'large e-mag tablets
One for home, one for the road
Posted in Personal Tech, 27th September 2010 11:20 GMT
Sharp has introduced 'Galapagos' - its 10.8in iPad-alike media tablet. The Japanese giant has also come up with a 5.5in junior version of the product.
The bigger model sports a 1366 x 800 widescreen resolution display and it incorporates 802.11b/g Wi-Fi, but Sharp hasn't really said any more than that about the gadget's spec.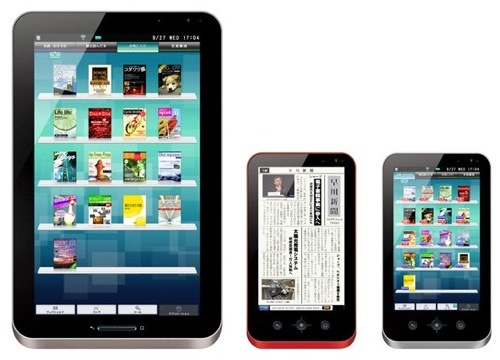 The diminutive 5.5in version also has W-Fi, plus a 1024 x 600 screen and a wee trackball controller. It's being pitched as the version you'll carry around with you, while your 10.8in tablet stays at home for use there. Sharp clearly hopes punters will buy one of each.
As yet there's no indication when or if these nice-looking items will make it outside of Japan. Local buyers will be able to sign up for an auto-download e-magazine service in December, and it's this use that Sharp is stressing.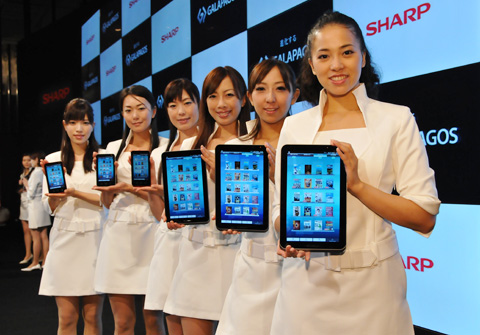 It also said the devices will have a web browser, and that social network links will be thoroughly integrated into the gadgets' e-book and e-mag reading apps. Sharp said its digital library will offer 30,000 books, magazines and newspapers at launch.
There's no word on the gadgets' operating system, but Sharp did say the browsers will "display websites for PCs", suggesting that they support Adobe Flash. ®
More Sharp Galapagos Pictures
5.5in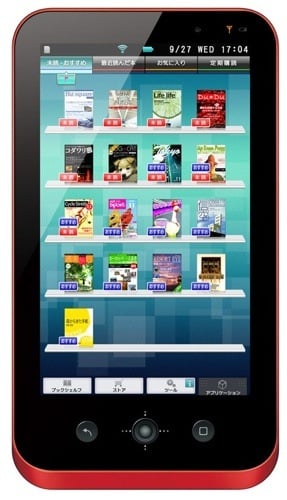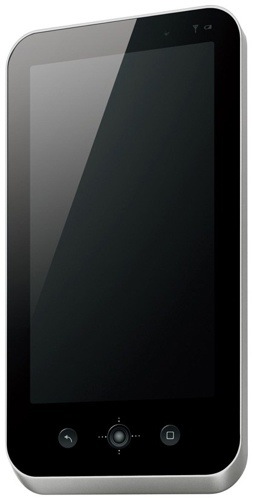 10.8in