Original URL: https://www.theregister.co.uk/2010/09/20/ofcom_logo_dos_and_donts/
Ofcom lifts shutters on Strategy Boutique
New Boots and Pantones!
Posted in Bootnotes, 20th September 2010 14:22 GMT
Thanks to a Freedom of Information Act Request we now know vital information about how the UK's telco and media regulator goes about its business. Last month Ofcom disclosed how much its logo had cost, and how it should be used. As ever, Ofcom's visual style usage guide makes for riveting reading.
You'll learn that all the signs in Ofcom's building must use the Optima font, and that Corpid and Baskerville are used for external publications.
You may often have wondered why you never see an unpixellated photograph of somebody looking at you in an Ofcom brochure? Well, imagery must not show faces looking at the camera, the style guide advises, and must be treated with a medium-size pixellation filter.
The valuable logo (designed at the cost of £4,500 by Wonderland WPA) carries nine pages of instructions on how to use it.
Do's and don'ts include: not using the Ofcom logo as a background, or separating the "spectrum bar" from the logo. Like this, say.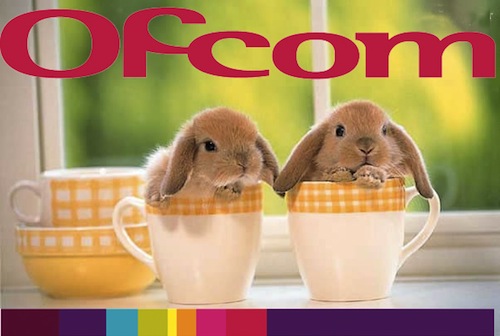 Nor should the logo ever be reversed. That's an absolute no-no, as you can see here: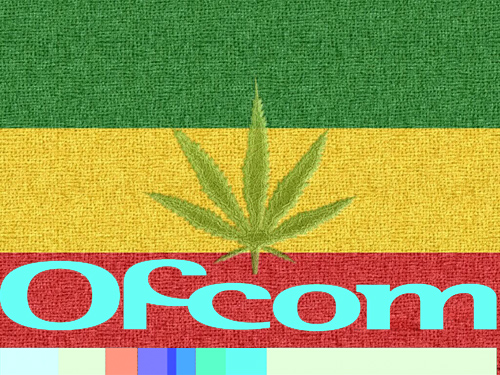 This also breaks another Ofcom guideline. Can you guess what it is?

That's right - the logo must be at least the width of one 'O' from the boundary of the graphic. This one would fail. Well spotted.
Each medium has its own icon, and in Ofcom publications these should never be used "decoratively or gratuitously" - no matter how pretty the result.
That's why you'll never see this, for example, in an Ofcom brochure.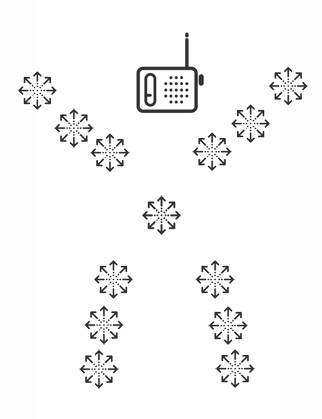 Don't even think about it
The guidelines were disclosed at the request of serial sleuther Steve Elibank, who earlier this year found out that the BBC had registered domains such as watchagrownmanrot.com and jellyparties.co.uk. You can see more here; while Ofcomwatch has already documented some lapses.
The Ofcom-branded bottled water seems to be fully compliant, however. ®