Original URL: http://www.theregister.co.uk/2010/09/15/road_test_ipad_as_laptop/
Road test: putting the iPad to work
Can the Apple tablet hack it as a laptop substitute? Only one way to find out...
Posted in Personal Tech, 15th September 2010 18:44 GMT
Can the iPad ever replace the netbook or notebook? There seemed only one way to find out: take the Apple tablet to Intel Developer Forum and leave the laptop at home.
That's what I did, and after four days spent checking email, browsing the web, posting on Twitter, taking notes and writing up stories, I can say the iPad comes darn close.
But not close enough.
It's easy to say that conclusion was the obvious one, and I knew that some tasks might be impossible to perform on the iPad. But I figure you have to try these things rather than rely on assumptions. And, in fact, most of the tasks I put the iPad to were not impossible, just a little harder to achieve than they would be on a laptop or netbook.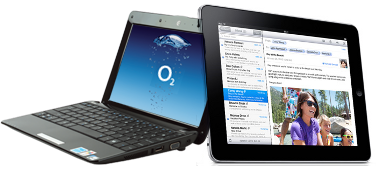 Device vs device
So, with the exception of photo editing, there's nothing I could not do using the iPad. To make matters easier, I took along Apple's iPad Camera Connection kit and its Bluetooth keyboard. The latter was clearly a better text-entry device than the iPad's virtual keyboard, but I have to say that I found taking notes, writing email and producing copy in the iPad's keyboard more straightforward than I expected. Get your muscle memory right so you can type quickly, and you're fine.
An important benefit of the keyboard: cursor keys. The iPad's virtual keyboard lacks them, but for quickly selecting areas of text for cutting and pasting they are essential. Apple's Pages app makes a fairly decent word processor, though for the work I do the iPad's bundled Notes app would have sufficed.
Selecting and moving text is something computer users do without thinking, and it's a shame it's not well implemented on the iPad. It could have been - it's a software limitation, not a hardware fault. Apple, please take note.
Hardware 1, Software 0
Editing pictures was actually a limitation imposed by software too. I downloaded Adobe's PhotoShop Express, and while it would allow me to do most of the picture editing work I do when preparing snaps for publication, it wouldn't let me scale them to size.
Perhaps other apps will do this, but deadlines were pressing so I didn't seek one out. Using PhotoShop Express for other tasks worked surprisingly well with fingers rather than mouse.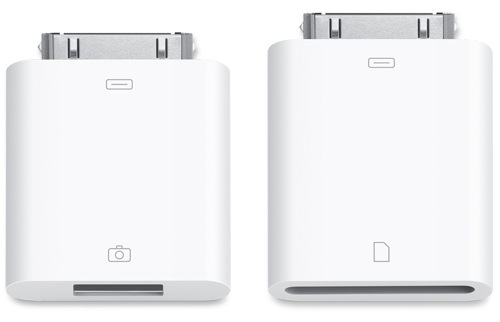 Make up for missing ports
I took Apple's iPad Dock along as a stand, but a better choice would have been something like the Compass Stand. It folds up small for easy transportation and, more to the point, doesn't prevent you from mounting the iPad in landscape mode.
The upcoming release of iOS 4.2 would have sped up moving between apps, but the big problem here for me was not being able to see two apps' screen simultaneously. Moving out of one context into another and back again is sub-optimal, no matter how quickly you can do it. It's so much better to have the two - or more - contexts side by side. That's not so easy on a small netbook screen, but it's certainly nothing to trouble any notebook user.
Speaking of notebook users, they often questioned the performance the iPad's 1GHz A4 CPU provides, but I found it more than enough to keep the machine and its fancy UI running smoothly.
Battery life was well ahead of the laptop curve. In the past, I've always had to resort to dimming a notebook's screen right down, or even disabling Wi-Fi, to eke out the battery while on assignment. That wasn't ever the case with the iPad.
And had it been, the charger's do darn small, it's way more convenient to carry than any notebook power brick.
What it can't do
And since the iPad is effectively just a screen, it was certainly easier to lug around and use while standing, for example. Old-style Tablet PCs? Just too bloody heavy in comparison. And the iPad is a much better media playback gadget than a laptop or Tablet PC. A 12-hour flight to San Francisco? I watched movies most of the way there and the iPad still had plenty of juice left after I arrived. Its display is certainly bigger and better than your average economy class seat-back screen.
Still I could have been stumped in some situations. The hotel internet connection, for example, was Ethernet only. Had I not had my now-discontinued Netgear portable hotspot, I couldn't have used my Wi-Fi only iPad back at base.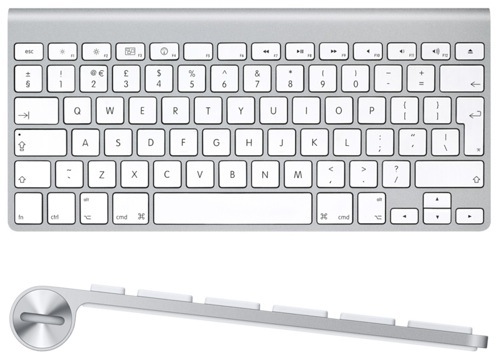 Wouldn't have been necessary if the iPad had virtual cursor keys
Had Intel or any other firm handed out press material on USB stick or even CD, I would have had to work without it. The USB adaptor in the Camera Connection Kit only works with self- or externally powered devices, which rules out Flash drives.
Now, some of these issues will solved by newer tablets that sport USB ports - though I haven't yet seen any with Ethernet on board. I'd not want to use a 7in tablet for this kind of work - nothing smaller than the iPad's 9.7in screen will do - but there are 10in Android-based tablets on the way.
For me, getting good Bluetooth keyboard support - a current Android weakness - and the productivity apps needed for word and picture work - ditto - would be essential before staying with the device type but shifting to a different OS.
But it doesn't matter - I'll be taking a notebook - my 11.6in Acer Aspire 1810TZ, most likely - next time. Relying solely on a tablet made for an interesting experiment, but not one I'll repeat on work trips. Holidays, yes, but not assignments. You see, there are really only two, small things the iPad lacks for productivity work: a pointer and a mouse to steer it. ®