Original URL: http://www.theregister.co.uk/2010/09/14/review_smartphone_rim_blackberry_curve_3g_9300/
RIM BlackBerry Curve 3G 9300
Straight talking?
Posted in Personal Tech, 14th September 2010 07:00 GMT
Review RIM has been busy refreshing its range of smartphones lately. The BlackBerry Pearl received a 3G update and new keyboard and the series, Curve has had a makeover too. The Curve 3G 9300 offers HSDPA 3G, Wi-Fi, GPS, a 2Mp camera, a Qwerty keyboard and all RIM's messaging know-how, at a budget price.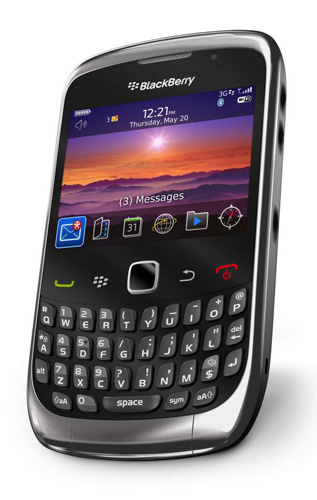 Keyboard skills: RIM's BlackBerry Curve 3G 9300
The Curve 3G styling fits in with other recent BlackBerry reboots, with that rubberised plastic casing and chrome-look trim, albeit in a fairly chunky 109 x 60 x 14mm and 104g package. The 2.4in screen sits above the, now-essential, optical trackpad surrounded by a touch-sensitive strip of call start and stop buttons, plus back and menu.
Below this array is the solidly constructed Qwerty keyboard with 35 keys. The keys are well spaced but small, and while it has the unique BlackBerry angling system, which raises the keys at one end makes each key feel distinctive, you'll still probably find yourself pressing them with the tip of your thumb rather than the fleshy part, which is fine for one-handed use, but can be a pain when you're trying to use two thumbs.
The TFT screen isn't up there with the higher end BlackBerry models, offering a relatively low resolution of 320 x 240 pixels. It's not as sharp as some others in the RIM's cannon and the colours aren't quite as vibrant, but for a screen this size it's more than adequate.
Around the sides are the customisable voice dialling button, volume buttons, camera shutter, micro USB power/sync slot and 3.5mm headphone jack. On top there are media player controls – not touch-sensitive ones like the higher-end Pearl 3G though – these are less sexy, but equally effective hard buttons.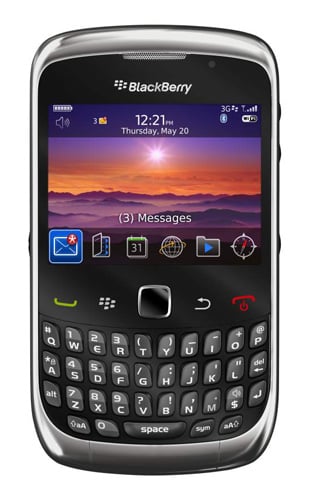 Trackball out, trackpad in
The optical trackpad has been slightly raised and you can click it to activate whatever function it alights on. Like the trackpad, on other BlackBerrys you can also adjust the sensitivity to suit your preferred thumb pressure.
Feel The Heat
It runs on the Blackberry 5 OS, and is expected to receive an upgrade to Blackberry 6 later this year. Its icon-based UI is reasonably intuitive, however, the extremely full-featured menu options can be a bit confusing for first-time users.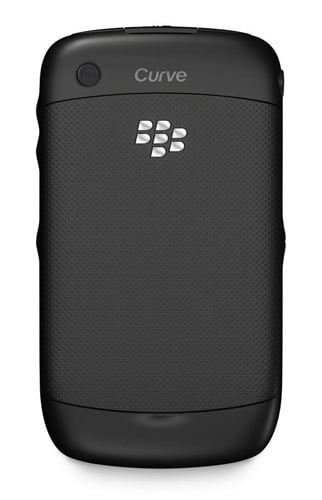 At only 2Mp, the camera is not the happiest of snappers
You can multitask with the Curve 3G, and while the operating system is generally nippy, it can start to feel the heat if you have several functions working simultaneously. Messaging is, of course, at the Curve 3G's core and it isn't lacking in options for e-mail (very easy to set up and use) with the option to incorporate all your messages into a universal inbox, including Facebook and Twitter messages (direct messages though, not updates).
Call quality is good too, with the speaker delivering clear, detailed speech tones and it will go reasonably loud too, certainly enough to hear over traffic on the street. The BlackBerry App World is steadily growing, and while it still tends to be heavy on the business apps, more consumer-centred apps including Facebook and Twitter are making their way on there.
Browsing isn't a bad experience despite the screen's dimensions. Pages generally load quickly and render well, offering text at a nicely readable size (you can set it to your preferred size) without the need for excessive zooming.
The 2Mp camera is just about as basic a model as you'll see nowadays, with fixed focus, no flash and a very limited array of features. Picture quality barely rises to average, with blurred edges, purple fringing and noisy shadows commonplace. Video offers a maximum resolution of 320 x 240 at 15fps so tends to be jerky and ill-defined – no-one will be seeking out the Curve 3G for its camera.
The screen isn't ideal for viewing videos especially since there's no option to stretch or zoom them to fit the screen's dimensions, so widescreen movie trailers, for example, look impossibly cramped.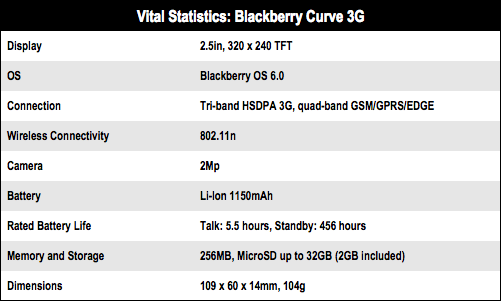 Music fares a little better with the neatly laid-out player, though it would have been nice to have the 3.5mm jack on the top rather than the side, since you'll almost certainly want to replace the tinny supplied headphones.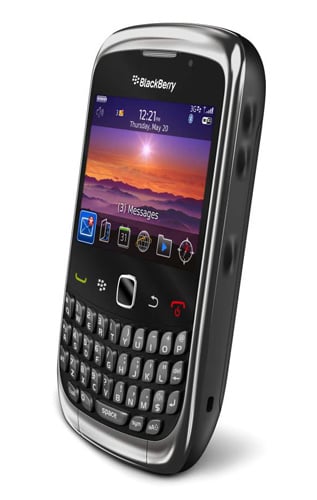 Decent battery life and full of messaging goodness
The Curve comes with a 2GB MicroSD card as standard on top of the 256MB onboard memory and you can add up to 32GB. Battery life is pretty good, managing a good two days of fairly heavy use out of it before recharging.
Verdict
The Blackberry Curve 3G is at the bottom of RIM's range but still manages to pack in a useful range of features, including HSDPA 3G, Wi-Fi and GPS along with the standard Blackberry messaging expertise. The screen and camera are the main indicators of its budget origins but overall it's a good, solid, introduction to Blackberry smart phones. ®
More Qwerty Phone Reviews

Nokia
C3
Alcatel
OT-808
Motorola
Flipout
Sony Ericsson
Xperia
X10 Mini Pro