Original URL: https://www.theregister.co.uk/2010/09/13/halo_reach_jetpack/
Halo reaches out with Jetpack demo in Trafalgar Square
Aargh, flying Spartans
Posted in Personal Tech, 13th September 2010 15:57 GMT
Halo: Reach, the long-awaited instalment of the popular Xbox franchise hits shelves tomorrow and to mark the occasion, Microsoft sent a Spartan on a Jetpack over Trafalgar Square.
The 30-second flight this morning, generated 140dB of sound and was so loud, spectators were handed ear plugs.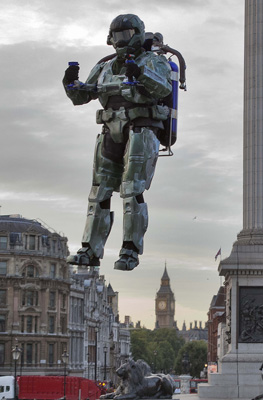 Jetpacks are a new feature in the game, hence the demonstration. The dangerous act was performed by globally renowned stunt maestro Yves Rossy aka "Rocketman", who has crossed the English Channel on his jetpack and plans to tackle the Grand Canyon.
Halo: Reach tells the story of Noble Team, a collective of brave Spartans who risk everything to save lives. The planet Reach is mankind's last line of defence against the Covenant enemy and their ultimate goal - the destruction of Earth.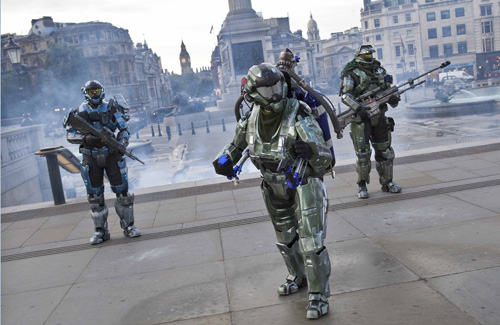 More than 2.7 million players participated in the Halo: Reach multiplayer beta test in May. This figure is much higher than that of Halo 3, suggesting the title could reach new levels of popularity.
To date, nearly 34 million copies of Halo games have been sold and some 3.3 billion hours has been spent on Xbox Live playing them. Halo: Reach is released September 14 - Special midnight openings will take place in numerous shops throughout various international cities. ®