Original URL: https://www.theregister.co.uk/2010/09/08/reg_buche/
Reg hack celebrates happy event
Vulture Central welcomes new asinine arrival
Posted in Bootnotes, 8th September 2010 13:38 GMT
The IT angle obsessionists among you are not going to like this one bit, but we're delighted to announce that El Reg's Iberian Bureau today welcomed a new member to the Vulture Central fold, in the form of a small but perfectly-formed donkey foal, or buche, as they're known in these parts.
The lad in question is being well looked after by mum Susi following an early-morning popping out, and here he is looking a bit bewildered around 15 minutes after the birth: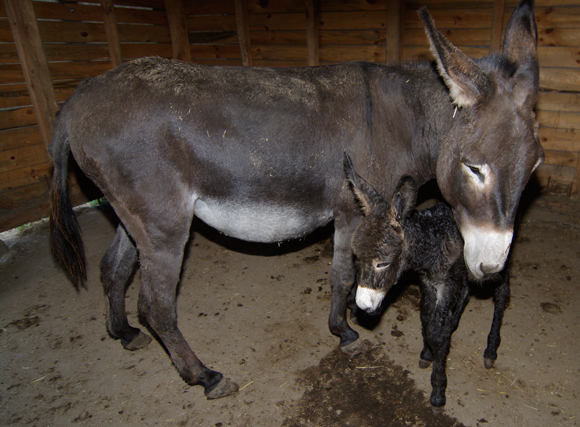 The small fella's dad is a pure-race Zamoran burro, and the local custom is for all foals born during the breeder's first year of operation to be named with something beginning with "A".
Accordingly, my daughter has decided that this chap will forthwith be known as "Aladdin", or "Al" to his mates.
Here's Al putting on a rather more plausible face this afternoon: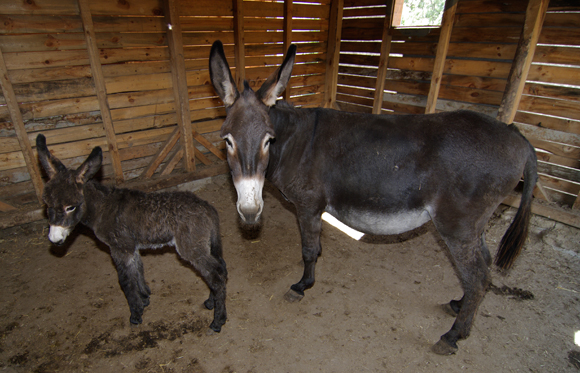 Those of you who are tempted to protest that such asinine tomfoolery has no place on The Register should note that the proposed names for next year's births are "Ballmer", "Bill" and "Brin". Watch this space... ®