Original URL: http://www.theregister.co.uk/2010/09/07/review_headphones_bowers_and_wilkins_p5/
Bowers and Wilkins P5 headphones
Aural excitement
Posted in Personal Tech, 7th September 2010 07:00 GMT
Review Renowned for it high-end hi-fi, Bowers and Wilkins' decision to make headphones is a bit of a departure for the company. At first glance, its debut set of cans, the P5s, certainly appear an impressive addition to its respected range of audio porn.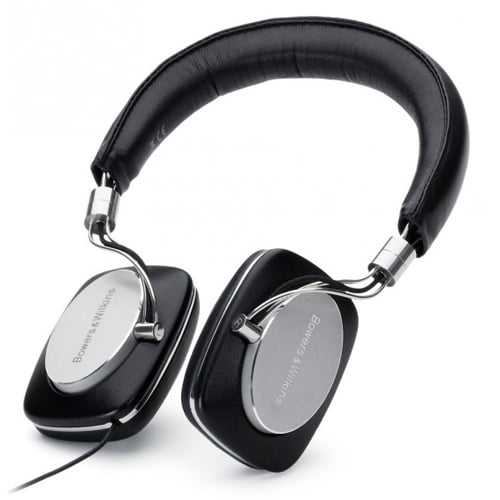 Sonic sender: Bowers and Wilkins' P5
While rather heavy, the weight of the P5s gives sense of strength and durability. Sheep's leather is used on the headband and the large earcushions, stuffed with memory foam, that surround each driver. This size is important though, as the P5's design endeavours to isolate noise without the need for signal processing. The upshot being a lossless frequency range that can still be heard on the tube, with complaints from neighbouring passengers kept to a minimum. Or perhaps I just couldn't hear them.
There are reports on-line, that the P5s are uncomfortable for those with large heads. Well, I am, ahem, endowed with a massive head – 59.6cm according to my fitted cap – and I had no problems at all. There is an initial pressure when you put them on but you soon forget they're there.
The headband adjusts smoothly and, for me, rather than just sit on my head, the P5s became part of it. OK, maybe that's taking things a bit far, but in comparison to other headphones I've tried, there is unquestionably a sense of aural intimacy to them, boosted by the overall warmth of the sound.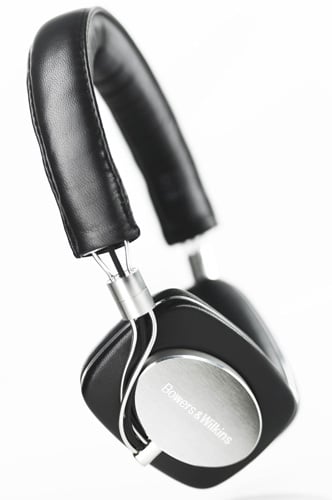 Bass metal
The P5s boast 40mm drivers with ultra-linear neodymium magnets, mylar diaphragms and a frequency range of 10Hz to 20kHz. Dropping down to 10Hz is quite impressive and goes a fair bit lower than most headphones. In fact, the bass response is a bit of a double-edged sword here. It is rather pronounced and, personally, I prefer it like this. It makes for great listening on bass orientated music, (the majority of my CDs), and delivers a refreshing breath of life into my Drum 'n' Bass collection. Despite this low-end emphasis, the top end still remains very clear and Hip-hop has never sounded so crisp.

That said, having heard a range of music with the P5s, some basslines did appear to lose their intended subtlety. But then again, listening with headphones isn't the most subtle way to experience music, but it can certainly reveal the flaws. After all, it's easy to miss how much is lost with a typical MP3 conversion, especially when heard using a standard pair of headphones.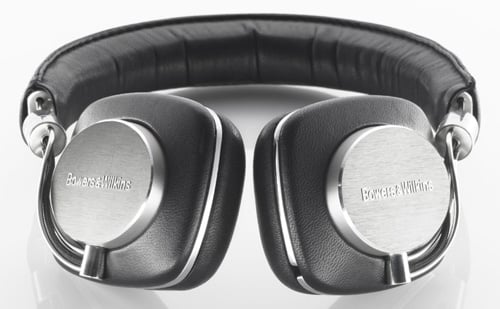 Silence of the lambs: sheep's leather adorns the noise isolating earcushions and the headband
By contrast, playback through the P5s leaves you with a desire to rip all your CDs again in an uncompressed format – an ally in the fight against music piracy, perhaps? I must admit, having heard some music from MP3s a friend had passed on, I ended up buying the album, and the difference through these badboys was huge. Testing with the Cat Empire's latest, the P5's top-notch tech really highlighted the detail of these dynamically diverse songs.
There's a classy fibre-covered cable that runs through the headband that connects each driver. Alas, the external rubber-coated cable that connects the P5s to your audio gear is not of the same standard. It feels like a sudden jerk could cause damage and leave you needing repairs. But wait, what's this? Removable magnetic ear pads.
The left ear pad pops off to reveal an 2.5mm audio connector that you thread the cable into. Not being a fixed lead that's soldered in place, a replacement is an easy task should wear and tear take its toll. The main purpose though is that the P5s come supplied with two cables one of them being an MFI (Made for iPod/iPhone) lead featuring an in-line remote offering all the usual functions plus a microphone.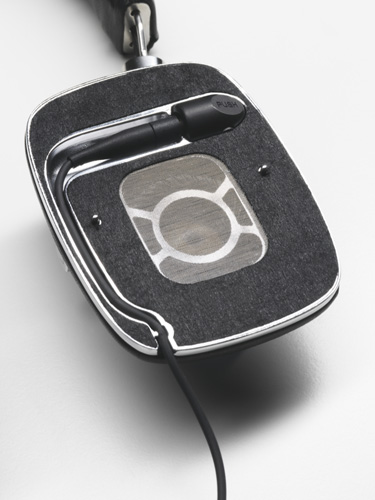 Interchangeable cables are slotted in for use with iPhone/iPod or typical hi-fi gear
The other lead foregoes the remote and has a typical stereo TRS 3.5mm jack at the business end. Incidentally, B&W do supply a 1/4in jack adapter and a rather nice drawstring bag too. In use with an iPhone, taking calls around town was certainly less of a challenge to make out conversation and it does add a certain warmth to the character of the call you hear.
Verdict
Overall, the Bowers and Wilkins P5 headphones are an utter delight, but at £250, they're not for the shallow pocketed. Sonically, they deliver and appear built to last too. So if you're into sound that much, then the P5s are worthy of serious consideration. If you try them, the chances are you'll want to buy them. ®
More Headphone Reviews…

Ten Essential
Wireless Headphones
Creative
World of Warcraft
Jaybird
SB1 Sportsband
Sennheiser
RS 160