Original URL: https://www.theregister.co.uk/2010/08/27/smartfish_ergomotion_mouse/
Doc develops RSI-reducing rolling mouse
The secret is in the tilt
Posted in Personal Tech, 27th August 2010 15:26 GMT
Could this mouse reduce your risk of developing repetitive strain injury? Creator SmartFish thinks so.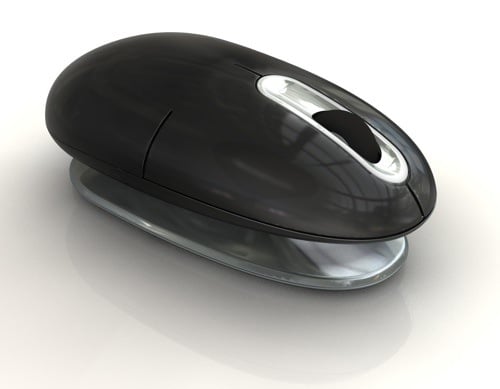 SmartFish's ErgoMotion Mouse is essentially a standard mouse mounted on top of a tilt-and-pivot joint and a baseplate. The idea: as you steer the rodent around, your hand rolls and pitches rather than remain flat.
"When using a static mouse, the hand, wrist and arm are confined to a fixed position that limits natural movements," said Dr. Jack Atzmon, SmartFish's President and CEO, and a former chiropractor.

By contrast, he said, the ErgoMotion Mouse ensures hand and arm movement that are fluid, comfortable and don't put any extra strain on muscles and tendons. The mouse will "move with your natural hand and wrist positions, adapting to your unique movements while you work".
The laser-tracked 800dpi mouse connects wirelessly using a 2.4GHz radio built into an ultra-compact USB dongle. The rodent provides the usual left and right buttons, and included a four-way scroll wheel.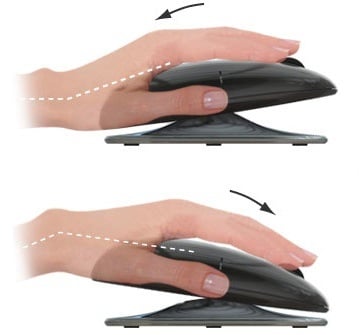 The design, said SmartFish, is as good for left-handed users as it is for dextrous ones.
Available now, the ErgoMotion Mouse costs $50 (£32). SmartFish said it will ship to UK-based buyers. ®