Original URL: https://www.theregister.co.uk/2010/08/11/nokia_risku_mailbag/
The Nokia Risku plan
Cutting through the crap
Posted in Bootnotes, 11th August 2010 07:58 GMT
Andrew's Mailbag A couple of weeks ago we gave you the thoughts of former Nokia executive Juhani Risku, for the first time in English. Risku's book proposes a controversial plan for reviving the company. The highlights include a co-CEO structure with a design "God" to cut through the bureaucracy, and bring innovative stuff to market quickly.
It got a great response from current and former Nokians, people who had worked with the company, and customers. Several shall be nameless, for obvious reasons.
Damned good read. Risku pretty much sums up most of what's wrong with Nokia. I was particularly impressed by his point about the over-fragmentation of their devices. This is something that's likely to plague Android too.

I'm not quite as sure about Nokia's future: It's not easy to turn around a business with problems of this magnitude. Microsoft needed nearly eight years to turn themselves around, and those 500 middle-management incompetents aren't going to take a mass sacking lying down.

Nokia, like Apple today, used to *lead*. Now, they merely follow. This is a terrible fall.

Nevertheless, I do hope Risku is right. Much though I appreciate Apple's stuff, the market is unhealthy. The lack of real competition even now is shocking given how few devices Apple actually make, yet the moment the iPad hit the shelves, their so-called "competitors" couldn't trip over themselves fast enough to announce their own "me-too!" devices, most of which clearly missed the point.

Even Android — like pretty much everything spawned from the FSF movement — is just another blatant rip-off. (Oh yes, it has a couple of minor refinements or changes, but the simple fact is that Apple did all the heavy, expensive, design and R&D lifting, while the FSF simply copied it. Rather like those Chinese clone manufacturers.)

That manufacturers are *still* having to add their own GUI 'enhancements' is a poor reflection on Android's own design. If Apple can be so consistently good at UX, what's stopping their rivals?


Sean Timarco Baggaley.
Here's a view from inside Nokia: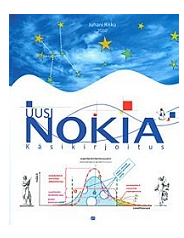 Juhani's comments on the information gathering and the lack of accountability and clear direction are extremely pertinent and probably identify the greatest failings within Nokia.  Remember the saying "When all is said and done - more is said than done."?  That's Nokia.  They ask and ask and ask, but nothing ever seems to change.  Conversely when change does come along it is usually out of the blue and is presented conceptually rather than as detailed plans.

As an example: a couple of years ago it was suddenly announced that Nokia was to become "an internet company".  When asked what this meant the senior manager said "We don't know yet." and looked at us expectantly.  Looking back I can't help but wonder if they were waiting for us to get all excited and to run back to our desks to research it, plan it, and make it all happen that very afternoon like something out of "The A Team".  We never did get told what an "internet company" was and nobody from management stepped forward to drive the transition.

Thank goodness for that because the very idea of Nokia transferring to being a service-based company was moronic as we didn't have the infrastructure and most of the board were technical in one way or another with absolutely no experience of that sort of business.  The same lack was present all the way to the bottom of the company.

Oh whoops, was that a mistake?  Did we remove every scrap of our expertise in a core business?  Well we won't do that again until the next time.

We employees want to produce good products, we've done it before and we know that we can do it again, but we are being prevented from doing so by several things: inflexible "one size fits all" financial strictures, loss of focus due to a move away from local teams to global, and a management style that gives us targets but little guidance on how to achieve them.  They are either OPK's or co-incident with his tenure.
What about his cure, then? Risku told me in our interview that "the CEO is not the main problem at Nokia - Nokia's main effort is to find a person with credibility and trust to lead 1500 designers and innovators in product creation and design".
But one experienced industrial designer told me:
I don't think so - I fear it's much more about making a huge organisation be able to react and innovate and deliver on ideas, despite the inevitable bureaucracy big firms have. There will be literally dozens of people working in Nokia Design who, if given the setup and process to let them design and deliver, could lead and produce awesome products. It's not a mathematically improbable lack of talent, it's standard big company paralysis.
One thing that struck me is Risku's insistence on the co-CEO being a Finn. Risku told me that "To avoid catastrophic nominations no American or foreigner should be the CIO/CCO because Nokia product creation from innovations through concepting to design is very Finnish issue. The American movement, American business culture with arrogance and aggression has paralysed Nokia since 2003."
Is this xenophobic or practical, I wondered?
The insertion of the words "or foreigner" is disingenuous. Not every foreigner does American Business Culture. Not everyone's Morgan Gillis.
Let's hear from inside Nokia again:
Expanding on Juhani's thoughts on the Finn-centrism: Nokia needs to look outside of Finland for talent below board level too.  We have people in the UK who have vision drive and experience but they often get nowhere and are reporting to fast-tracked Finns with maybe 10 years less seniority.

Nokia also needs to look for the best ideas rather than the best Finnish ones; despite the Finnish cultural leaning toward consensus the received attitude is that Salo or Oulu are doing something in such a way and so the rest of the world must align with that.
And Thucydides Sigs (not his real name) adds:
There are beautiful things in the Finnish culture - but from my experience with it, it is inherently risk averse and slow. (Yes, there are exceptions - and Risku you might be one of them) This is where I disagree with you. As long as the center stays in Finland, I don't see how Nokia can turn into risk taking, fast moving company.
There's more from him here.
But reader Andy Crofts, who lives and works in Finland, says Risku is being sensible, not xenophobic.
One has to bear in mind that Nokia (which gets its name from a small town near Tampere) is strongly and - fiercely - Finnish. They had to endure a lot more in World War II than even the Brits, so I assume that's where the Finnish word "sisu" = "True Grit - guts - balls" comes from.

The culture of the Finns, compared to the Brits/Americans is strangely relaxed, but they're accurate and incredibly reliable. If you ask (for example) a Brit "When can I expect the report?" you'll get the answer "Hopefully, in a week or so". Ask a Finn, their reply will be 15:00 - Wednesday. It will be on your desk at that time. No question.

Finns perform, while the Brits are having a couple of pints with their Ploughman's Lunch, and the Americans will show their boss how keen they are, by working overtime chatting around the water cooler.

I know who I'd bank on. So, that's why I think Juhani has a point. Having lived here 12 years, it was difficult to fault his conclusion.
Cheers Andy, clearly a happy ex-pat.
Now what are the chances of Risku making a turn at next month's Nokia World? Pretty slim, I figure. ®