Original URL: http://www.theregister.co.uk/2010/07/01/mobile_data_roaming_round_up/
Euro mobile data best buys
As new rules come in, we compare the carriers
Posted in Networks, 1st July 2010 12:09 GMT
Product Round-up From today, European carriers will not be able to charge you more than €50 a month for data you've sent and received over their networks while travelling abroad, unless you've agreed otherwise with your service provider.
The move is the result of legislation enacted in 2009 to prevent mobile phone users receiving horrendous bills after accessing data services while roaming. With networks charging as much as £5 per megabyte of data transferred, rather too many punters have come home to bills totalling many thousands of pounds.
Stick to a few emails and basic web pages and you might not be badly off. But now we're all used to downloading music and even movies, taking part in Skype video calls, and updating Facebook throughout the day, our use of data links on the move has skyrocketed.
Networks may have contacted some or all of their customers to ask them if they want a higher cut-off point, but the EU rules state that, from today, if no agreement has been reached, that €50 limit stands.
Networks must warn you, most likely by text message, when you're nearing that limit.
Here are how the UK networks compare on the roaming packages they now offer:
O2
O2 charges £3 per megabyte in Europe, and £6/MB elsewhere, to use data services on your phone. O2 said it will send a text alert when you've spent £20 and again when you reach £40. You'll pay no more than £40, but you'll be able to use up to 50MB of data.
You can ask O2 to up the limit to £120 and 200MB, and it recommends you do so before you travel.
Mobile broadband users on contracts pay the same rates, but can get one of a range of Data Abroad bolt-ons which bundle 10MB for £20 (£2/MB) or 50MB of £40 (£1/MB). They last for a month.
Orange
Orange charges £3/MB in Europe, or £8/MB elsewhere - or £3/MB and £6.46/MB if you're using a 3G dongle. It caps European data at 16MB for pay-monthly customers and 12MB for PAYGers so that you'll pay no more than £48 and £36, respectively. If that's not enough, text "YES" to 386 and Orange will let you spend more.
Update
Orange also offers various "World Traveller" bundles, though you'll have a hard time finding the details on the Orange website. So thanks to Reg Hardware writer Nigel Whitfield for pointing them out.
Pay £5, £12 or £90 up front, and you get 3MB, 10MB and 200MB, respectively, of data in Europe for a 30-day period. That's £1.67, £1.20 and £0.45 per megabyte. It also does daily passes for £2 (2MB) and £8.50 (50MB).
T-Mobile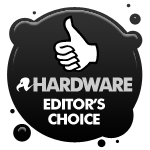 T-Mobile presents its European roaming options as 'boosters' for your PAYG or contract account and you'll be offered one as soon as you start using data in Europe. Boosters cost £1, £5 and £10, giving 3MB, 20MB and 50MB of data, respectively, and, also respectively, designed for daily, weekly and monthly usage.
The monthly package works out at £0.20/MB, which is exceptional value, even beating the £1/MB that Vodafone charges (see below).
Mobile broadband users get the same deals, though they can also select an alternative 30-day booster that provides 200MB of data for £40.
Note that the broadband £1, £5 and £10 packages last for a day - if you don't use it, you lose it. The phone £1 package lasts for a day from the time of purchase, while the £5 package lasts for a week.
Other countries are billed at the rate £7.50/MB.
Three
Three caps European data use at £45, though you can call up and change this to a more appropriate figure for your data needs. It charges £1.25/MB in Europe - £3 or £6 in other locations - so that's 36MB of data you can use before being cut off for the rest of the month.
Virgin Mobile
Virgin charges a flat £5/MB wherever you travel to, though it also offers "travel passes" for use in Europe. You can buy an hour's access for £4, or a day's for £6. These give you 3MB and 5MB of data, respectively.
Mobile broadband users can buy one-, three-, seven- or 30-day passes for £10, £15, £30 and £60, respectively. The data cap is calculated on a 1MB:£1 ratio - so the £60 pass gets you 60MB of data, for example.
Vodafone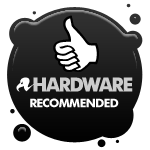 Vodafone charges £1/MB for the the first 5MB, then £5 for every 5MB after that. That's for Europe - in other countries the rates run to £3 and £15, respectively. As you near every 5MB, Vodafone will tell you so by text.
Vodafone only limits spending in Europe, capping the price at around £50 - 50MB in total. It will alert you when you reach £25, £39 and £49. After hitting the last of these, you won't be able to use any more data services that month.
For mobile broadband, you pay £10 a day in Europe, rising to £30 elsewhere, for 50MB of data.
Euro Roaming Best Buys
Vodafone's £1 per megabyte tariff is the best among the networks who bill directly for the data you use. However, it's still pricey compared to T-Mobile's bundle deals, which give you 50MB of data for just a tenner and are available to both PAYG customers and those on contracts. ®