Original URL: https://www.theregister.co.uk/2010/06/28/games_review_international_cricket_2010/
International Cricket 2010
Wicked hit or hit wicket?
Posted in Personal Tech, 28th June 2010 15:02 GMT
I don't like cricket... oh, no... oh, actually, wait a minute, I really don't like cricket.
It's not that I don't admire the game. Cricket and I once had a two-year love affair, which peaked with England's win in the 2005 Ashes series.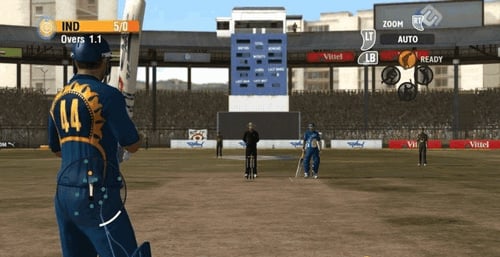 It's funny, they're in creases
I still respect it as the thinking man's game, filled with nuances unseen in other sports, where pitch and ball conditions, spin, speed, line and distance, field placements, even weather conditions and tea breaks can all factor in determining results. And who couldn't be proud of a game so eccentric and so idiosyncratic that only the English could have invented it?
The reason I don't like cricket is the regularity with which it's played. Given barely a day goes by without a match, you'd think every country in the world played the game. For me, at least, its ubiquity diminishes its appeal. Imagine my surprise, then, when I found myself thoroughly enjoying International Cricket 2010, Codemaster's latest title in its cricketing series.
Things start tentatively enough. If you've not played Ashes 2009, you may be nonplussed by the steep learning curve of the game's tutorial. Such initial bewilderment is testament to the precision and variation on offer in bowling and batting, which serve to make International Cricket 2010 the most precise simulation of cricket to date.
Bowling is more measured, with a comprehensive range of delivery types available in both pace and spin bowling. Delivery types are mapped onto the face buttons, additional spin controlled by a trigger, and placement selected with the left stick during run up. Finally, accuracy is determined by a gauge and needle similar to Tiger Wood's alternative 3-click swing system.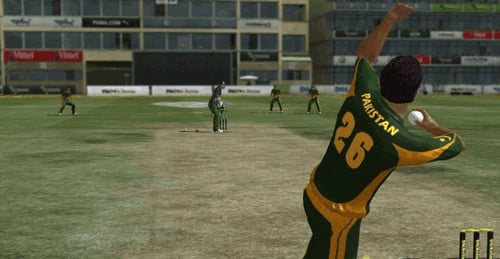 The concentration made him throw up
Authentic representation of play..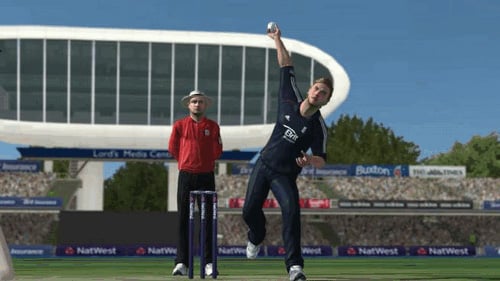 Frag out!
These elements, carried over from Ashes 2009, provide a precise system that replicates the almost infinitesimal variations required to outfox batsmen.
A notable change from Ashes 2009 is the addition of an over-the-shoulder camera, set as the default view. By closing in on the action it offers a more authentic representation of play. But while it improves batting, bowling is made a lot tougher, as the aiming reticile is minuscule when viewed at the distance of your full run up. Fortunately, switching to the original broadcast-style view is a simple click of the right stick, so you can choose which camera best suits you.
International Cricket 2009 might play to perfection, but no sports game is complete without a decent array of modes and teams. Every format is present, whether in one player, versus or online, from One Day Internationals and full Tests, to Twenty20 World Cups. And it has all of the international teams, including some of the minor ones such as Canada.
But it's obvious Codemasters has a limited licence, with approximations used for both tournament and cricketer names. It's not so noticeable with tournaments, where, for example, the ICC World Twenty20 is renamed as the World Twenty Overs. But with only England and Australia fully licensed, true fans will be disappointed with having to bowl with Abuel Rezzak for Pakistan, or bat with Craig Goile for the Windies. Player names are modifiable, but with only six characters available for first names and twelve for surnames, it's impossible to accurately name every cricketer.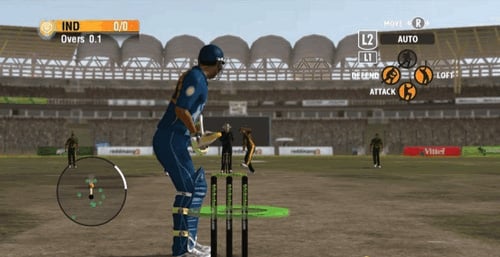 Over between them
Codemasters has a limited licence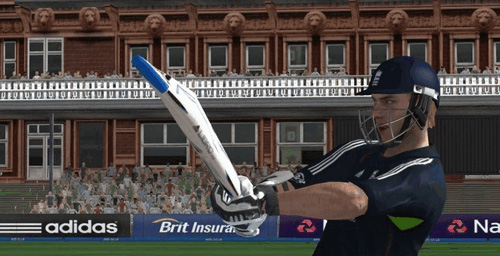 Getting too close sent him batty
Character models are closer to reality, with actual English and Australian players modelled to a standard close to EA Sports titles. And the game's many stadiums and their environs are well realised. Animation is also excellent, but there are a few glitches in the crowd when studied closely, and the bowler and fielders show occasional stutter during instant replays.
Talking of which, Hawk-Eye makes a welcome return, providing excellent analysis of bowling after each over, and tense moments when close calls are referred to the video umpire.
Commentary is another high point, with David Lloyd joining Shane Warne, Ian Bishop and Jonathan Agnew to provide the best cricketing chat to date, whether commenting on pitch conditions or play, or even making the odd interesting aside.
Apart from county cricket, character progression is perhaps the biggest omission from International Cricket 2010. You can fully customise a character, even down to his playing style, but there's no way to take him through an entire season, as in the EA Sports titles. This probably won't be rectified for a while, as Codemaster's next iteration will likely focus on the 2011 Ashes series.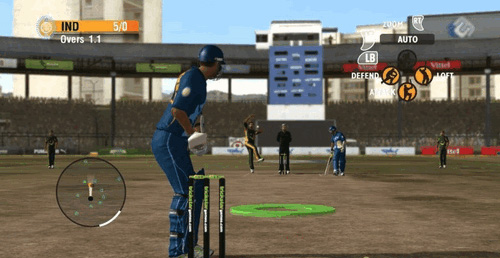 Stumped for choice
Verdict
Despite the absence of county cricket and character progression, and minor faults aside, International Cricket 2010 is a triumph. An essential purchase for true cricket fans, it should also satisfy gamers who, like me, have only a passing interest in the game.
More Games Reviews

Darkstar One:
Broken Alliance
Alpha
Protocol
Red Dead
Redemption
Prince of
Persia: The
Forgotten Sands