Original URL: https://www.theregister.co.uk/2010/06/25/reg_guide/
Middle-aged sex: The X-rated photo guide
We make the effort, so you don't have to
Posted in Bootnotes, 25th June 2010 11:02 GMT
NSFW Our recent sobering piece on middle-aged sex, indicating that after 45 it's downhill all the way between the sheets, prompted some of you to request, nay demand, the traditional El Reg guide.
Naturally, we're happy to oblige. Those of you who are already spiralling uncontrollably towards old timerdom will probably greet what follows with a rueful, knowing shake of the head. The whippersnappers out there should take note, because before you know it you too will be kipping on the job, as our first scene demonstrates:

Whoops, sorry - forgot to turn on the night vision camera: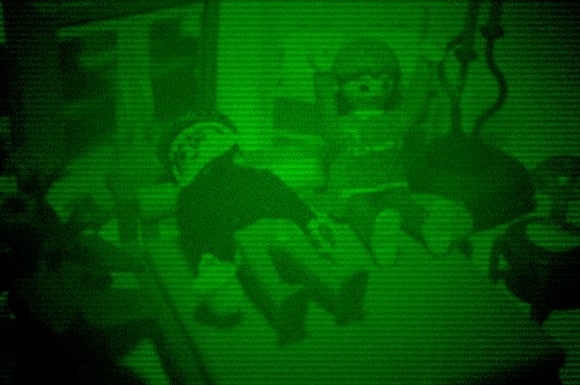 Yes indeed. Eighty-five per cent of "older" couples restrict their limited sexual activity to the bedroom, while 64 per cent "only make love with the lights off".
Or not, as the case may be. Here, our shattered subject has fallen asleep with his cocoa, lacking even the energy to whip off his slippers. His missus, who's spent all week at step aerobic classes working up to the Saturday-night 22 minutes of hot luuurv action, is none too pleased.
Shagging in the dark is, of course, an effective way of sparing your partner the sight of your decrepit, sagging flesh. Let's be honest, it's the decent thing to do, but if you think you can keep it under wraps indefinitely, think again...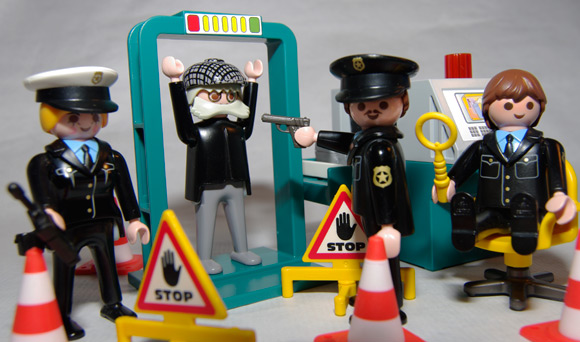 Yup, sooner or later, you're going to be politely invited to step into an airport perv scanner, where millimetre waves will lovingly map every flaccid contour for perusal by a highly-trained security operative.
Or rather, millimetre waves will lovingly map every flaccid contour for the entertainment of delighted staff, including a couple of passing baggage handlers, who've just spotted those nipple rings you had done one Saturday afternoon when the mid-life crisis bit hard and you'd spent a mournful morning in the shed downing beer and listening to your old Clash CDs.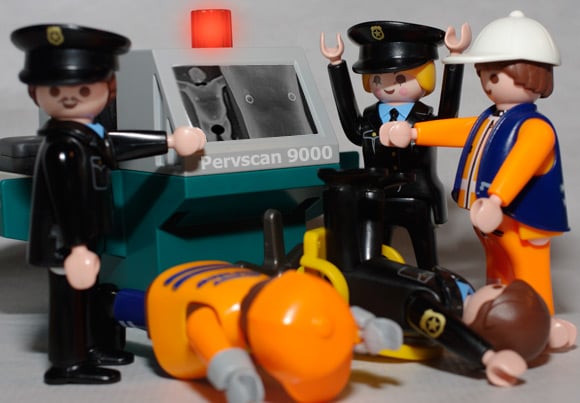 Still, once the pictures pop up on the internet, there's a reasonably good chance that no one at work will recognise you, isn't there?
When you do get back to work, and are taking a few quiet minutes while your colleagues are at lunch to check whether your beringed teats have indeed landed on the interwebs, you might as well check out that Natalie Portman pornalike vid site.
What you shouldn't do, though, is attempt to crack one off under the desk. Why? Because you're not 25 any more, and you're going to crash out mid-shuffle, just as the girls from human resources are passing on "bring your kid to work day":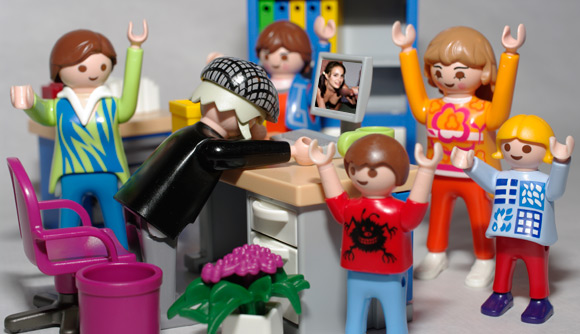 Ok, but look on the bright side: now you're spared the stress of having a job, there's a chance you might recover sufficient va-va-voom to get back on the job.
But where the spirit is willing, the flesh is weak. Here's the death of the beast with two backs, caused by massive coronary failure just as you were working up a good head of steam: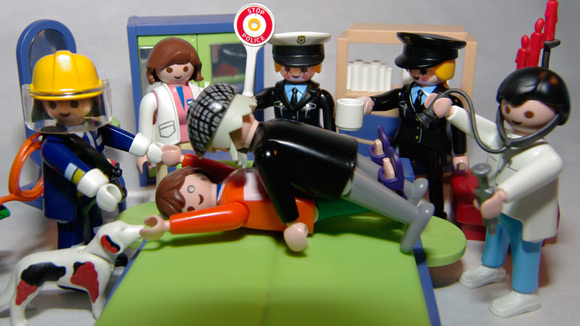 Fire brigade professionals, backed by police, doctors, paramedics and community support operatives armed with tea have moved with lightning speed to free your hysterical wife from under your immobile bulk. Make no mistake, one of those people has a mobile phone, and this is going to prove hugely popular on YouTube.
We are, though, delighted to say this tale of terminal decline does, like the best oriental massages, have a happy ending. Your missus, disguised as a nurse, is on hand to administer one last act of mercy:
And here, for the record, is how this scene will appear in the 2011 calendar for a well-known brand of medical imaging high precision displays: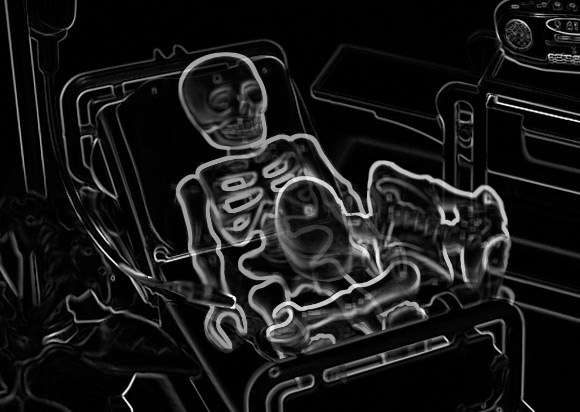 ®
Related stories
You can find our Playmobil archive right here.