Original URL: https://www.theregister.co.uk/2010/06/24/grouptest_3d_tvs_buyers_guide/
Buyer's Guide: 3D TVs
Nice kit - but where's the content?
Posted in Personal Tech, 24th June 2010 07:02 GMT
Group Test The good news, as a Panasonic spokesman told me a couple of months ago, is that "there will be no format war" for 3D TV. It's true that there are actually two different types of 3D television, but both types can play 3D TV broadcasts and films on 3D Blu-ray Discs, so you don't have to worry about buying the wrong type of 3D TV and then being left with an expensive and obsolete piece of kit when one format wins out over the other.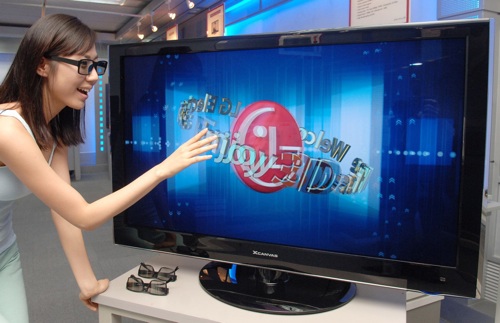 3D TV: no format war - well, kind of...
There are currently four major companies preparing to launch 3D television sets this spring - LG, Panasonic, Sony and Samsung – with rivals Sharp, Philips and Toshiba also gearing up for launches later this year. With one exception – which I'll come to in a moment – all these companies have standardised on a 3D system known as 'active-shutter' technology.
All 3D technology works by displaying two slightly different images on the screen – one for the left eye and another for the right eye. Your brain then merges the two images together to create the illusion of three-dimensional depth. Active-shutter televisions rapidly alternate between the two images, flicking from the right-eye image to the left-eye image in quick succession.
The glasses that you use with these TVs include a set of electronic 'shutters' – LCD lenses that alternately open and close the left and right eyepieces in sync with the alternating image on the TV screen.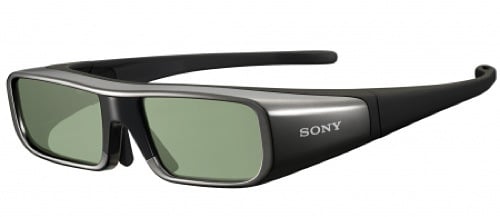 Active shut-out: don't assume Sony specs work with Samsung sets
A small transmitter, either built into the TV or connected to it over a cable, sends a signal to the glasses to ensure they expose the correct eye to the image being shown at that moment on the screen. The synchronisation process is automatic, so don't let anyone tell you you need to pay an engineer to link the two together for you.
The appearance of three-dimensional depth is effective – more than I had expected in fact – but you need a high spec TV to handle the 3D wizardry, and that does come at a cost. Some of the manufacturers are being a bit coy about pricing at the moment, but you're looking at £1800-2000 for even an entry-level 40in LED-backlit LCD model such as the Samsung LE40C750 - although online prices are already dropping to around the £1500 mark.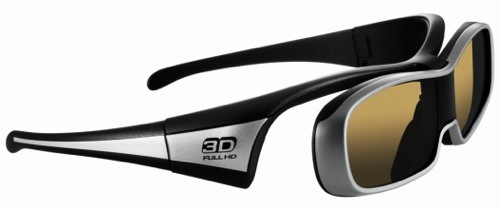 Some specs are snazzier than others: Panasonic's glasses
Step up to a larger plasma display, and you could pay, say, up to £5000 for Panasonic's 65in TX-P65VT20.
What to Watch: Broadcast 3D Content
There's not much point in spending the best part of two grand on a new 3D TV if there's nothing for you to watch. Sky has already begun broadcasting a number of football and rugby matches in 3D – but only to pubs and other public venues.
Its full 3D channel will broadcast films and drama programmes as well as sport, but won't be available to ordinary subscribers until "the second half of this year" – and probably later, rather than sooner.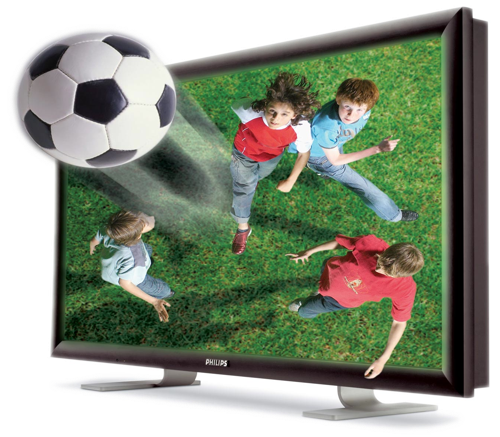 3D footie coming home in the autumn, says Sky
Existing Sky subscribers who already take its 'top-tier' HD package will get the 3D channel for no extra cost, although other subscribers may need to upgrade their existing package. However, existing Sky HD boxes are already 3D-compatible, so at least you won't need to buy a set-top box.
It turns out that existing Virgin and Freesat set-top boxes are also 3D-compatible. But while both companies say that they are exploring the possibility of future 3D broadcasts, neither has made any definite announcements so far.
Freeview has only just starting broadcasting in HD, so don't expect it to get into 3D for another five years or so. The BBC has indicated that it hopes to film and broadcast some of the 2012 Olympics in 3D, but it has no plans for a full-scale 3D channel.
And that's just the beginning. Some active-shutter televisions are only sold with two sets of glasses, and many of them, particularly at the bottom end of the market, don't include any glasses at all. The electronics built into the active-shutter glasses means that they cost a hefty £60-100 per pair, so buying spares so that you can invite a few friends round to watch a spot of 3D footie could easily set you back several hundred quid - and can you imagine the fuss when little Johnny drops his glasses down the loo?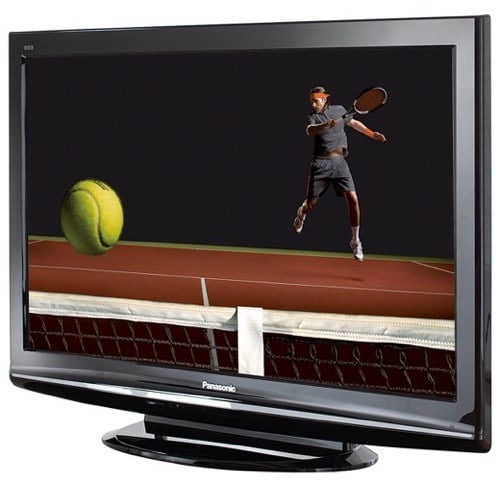 Plenty of sports events are being shot in 3D - but few are yet being broadcast here
And just to rub it in, it turns out that glasses from different manufacturers are incompatible, so a friend with a Samsung 3D TV can't come around and use his own glasses to watch stuff on your Sony 3D set.
Likewise, not all 3D TVs come with a transmitter built in, or with one bundled. Watch out for the a phrase like '3D ready' or '3D upgradeable' to indicate a telly with the requisite on-board image processing electronics but none of the necessary add-ons.
The cost of the active-shutter glasses has led LG to also promote a different type of 3D television, known as 'passive' or 'polarised' 3D. These passive 3D TVs display images for both the left and right eyes on screen at the same time by interlacing the two images on alternate lines on the screen. The sense of depth is slightly less effective, and the image a little darker, but the glasses are a lot cheaper as they merely require an inexpensive polarised filter to ensure that each eye sees the correct image.

Samsung specs: be careful you don't sit on them
They're basically the same as the throwaway glasses that you get when you go to see a 3D film in the cinema, so they should only cost £1-2 per set. Or less if you've been to see a 3D movie recently and have kept the specs.
Initially, LG had only planned to sell passive screens into pubs and other venues that were showing Sky's 3D football broadcasts, as the less expensive glasses made them much more practical for large audiences.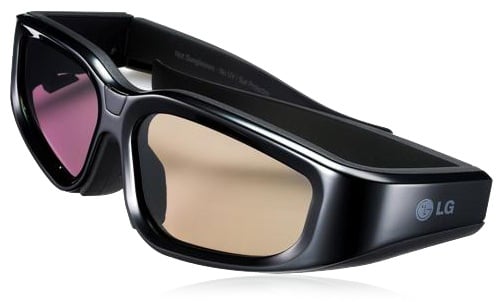 LG's active-shutter specs
However, LG says that there's been strong demand from the public for passive 3D technology, so it's now planning to release a 47in passive 3D model called the LD950 alongside the active models that it has already announced. Pricing for that model hasn't been set yet, but it's expected to be £1500-2000.
What to Watch: Hollywood
The biggest disappointment for the 3D buff has to be the lacklustre efforts of the Hollywood studios. Despite their rushed attempts to cash in on the 3D craze in cinemas, they're offering little incentive to buy either 3D TVs or the new generation of 3D Blu-ray players
A, yes, you'll probably need to buy a new Blu-ray player to play 3D discs – although lucky owners of the PS3 will get a firmware update real soon now that will provide compatibility with the Blu-ray 3D format.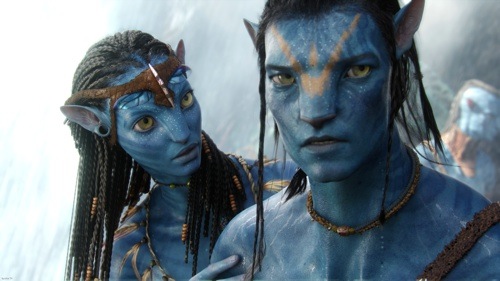 What, we're not on 3D BD until 2011?
Avatar is the obvious candidate to lead the charge for Blu-ray 3D, but the 3D version isn't due to appear here until 2011. Other recent 3D hits, such as Alice in Wonderland and Clash of the Titans have got release dates for their 2D versions on DVD and Blu-ray, but with no sign of a Blu-ray 3D release on the schedules. And, frustratingly, several of the Blu-ray 3D titles that are due for release in the next few months have been snapped up by companies such as Samsung and Panasonic as part of promotional bundles that are only available with their own 3D TV sets.
The first Blu-ray 3D title to go on general release looks like being Cloudy with a Chance of Meatballs. There's not much else on the schedule for this year that is likely to have people queuing up to buy 3D kit. At the moment, it looks as though Hollywood is singularly failing to put its money where its mouth is.
The crucial point here is that this passive set is much more cost-effective for group viewing.
One other detail worth mentioning is that some 3D TVs can also perform a kind of '3D upscaling' that attempts to convert a conventional 2D image into 3D. We've seen this demonstrated on some of Samsung's 3D TVs and the effect is a little odd – more like two-and-a-half D than 3D – but it's worth bearing in mind if you think EastEnders might be even more exciting in 3D.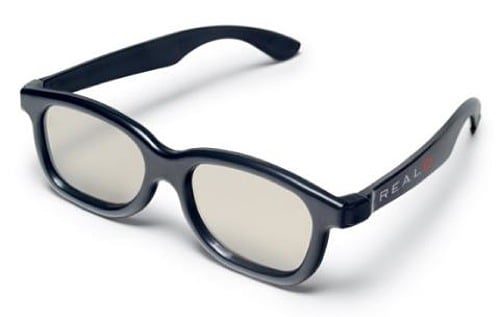 Passive 3D glasses are as cheap as chips
A better solution, of course, would be 'auto-stereoscopic' 3D televisions that don't require any glasses at all. However, the consensus of opinion in the industry seems to be that we're at least five years away from cracking that particular chestnut, at least in a commercially viable form.
With that in mind, you can buy one of these 3D TVs for now and then start saving up for your Star Trek Hologram TV™ in about five years time. How's that for an upgrade cycle?
Winter of Disc Content
Upcoming 3D BD releases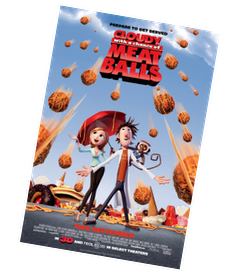 Monsters Vs Aliens – Exclusive Samsung Bundle
Shrek Collection – Exclusive Samsung Bundle
Coraline – Panasonic Bundle/Full Release September 2010
Ice Age 3D – Panasonic Bundle/Full release March 2011
Cloudy With A Chance Of Meatballs – 14 June
Toy Story 3 – November 2010
Christmas Carol (Jim Carey version) – November 2010
Open Season – Q4 2010
Resident Evil: Afterlife – Q4 2010
Alice in Wonderland – Q4 2010 (TBC)
Next: LG 47LD950