Original URL: https://www.theregister.co.uk/2010/06/24/farmville_iphone/
FarmVille moooves onto iPhone
I'm so sorry about that headline
Posted in Personal Tech, 24th June 2010 12:04 GMT
FarmVille, the game enjoyed by millions to the bemusement of everyone else, is in the iTunes app store – for those who can't bear to be separated from their crops.
The free download promises all the pointless monotony and social climbing of the Facebook version, though not using Flash obviously.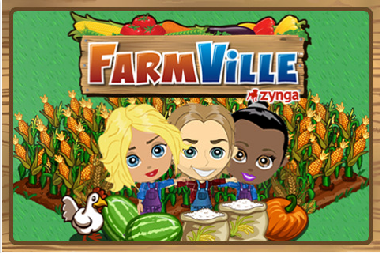 When the iPad was announced the most rabid Mac fan known to your correspondent announced she would never have one if it couldn't run FarmVille, such is the addictive nature of the game – no doubt she's ordering her iPad as I write this.
The beauty of FarmVille, and the reason it has more than 70 million players, is the way in which it rewards players who rope their friends into playing, and makes users pay real cash for in-game components to improve their social standing. Share your status with all your contacts and you get an in-game reward; spend a few real coins and you can buy some rewards to spend on a palanquin (or something equally incongruous and unnecessary) to brighten up your farm.
Which is important – FarmVille is free to play, and free to download, but it isn't advertising that pays the bills, it's in-game transactions. Until iTunes had a robust system for buying stuff within the game then FarmVille couldn't survive there – lack of Flash was a technical issue easily resolved, lack of money is harder to beat.
If your mates play then you'll already be getting bombarded with status updates inviting you to get involved, which will now be enhanced by their ability to send them on the move. If your social circle isn't yet infected, then appreciate the peace and quiet while you can. ®