Original URL: https://www.theregister.co.uk/2010/06/23/review_phone_dell_streak_android_tablet_smartphone/
Dell Streak Android tablet phone
Mistaken identity?
Posted in Personal Tech, 23rd June 2010 14:02 GMT
Review With all the hoopla surrounding the launch of the iPad, it's easy to forget that Apple wasn't the first with the idea, and it certainly won't be the last. Following hard on the iPad's elegantly designed tail is the Dell Streak, though its claim to be an iPad challenger is more than a little disingenuous – with its 5in screen, it's really much more of a supersized Android smartphone than a real tablet.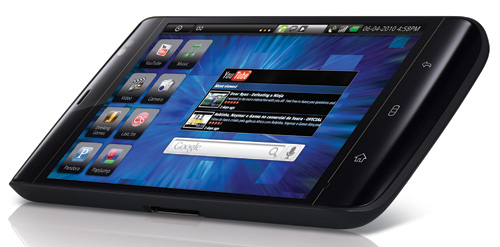 Naked ambition: Dell's Streak
Even so, the Streak, formerly known as the Dell Mini 5, proved to be quite a handful, with a multi-touch screen, 5Mp camera, GPS, a powerful 1GHz processor and social networking provision. You might be inclined to think that this glossy black slab – slim enough at 10mm, but measuring a mighty 153 x 79mm around the sides – isn't that much of a tablet and appears too big for a smartphone. Yet, in actual fact, it slips fairly neatly into the pocket, belying its initial impression of bulk, thanks in part to its slimness and tapered top and bottom.
At 220g it's no lightweight, but it just about passes muster as an outsize mobile. Look a little closer too and you'll see three touch-sensitive icons running down one side: home, menu and back. Almost the entire front is taken up by the mammoth 5in screen, which offers a luxuriously spacious window on the connected world.
Around the sides are a power button, volume rocker, camera shutter, 3.5mm headphone jack and power/sync port. The back is made of grippy rubberised plastic and includes the camera lens and dual LED flash.
The Dell Streak runs an adapted version of Android 1.6, which seems a little behind the times, though it will apparently receive an over-the-air upgrade to version 2.2, though no-one at Dell or at O2, which has an exclusive on the Streak for now, seems quite sure when that's likely to happen.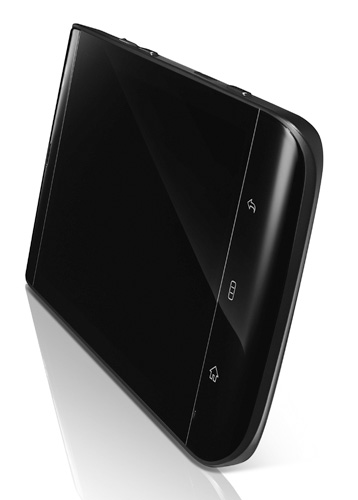 Big phone, small tablet
Switch it on and Android's standard three screens are laid out in widescreen landscape mode. It's not the highest res screen you'll come across, but it's no slouch either, with 800 x 400 pixels spread across its 5in diagonal – indeed, the iPad's 1024 x 768 resolution over 9.7in doesn't necessarily mean it's any sharper.
The screen is capacitive and nicely sensitive to the difference between brushes and taps. It's also multi-touch, allowing you to pinch and zoom on web pages and when viewing pictures. It's good to know that it's made using Corning's Gorilla glass – extra toughened glass that should protect it from its likely overexposure to scratches and breakages.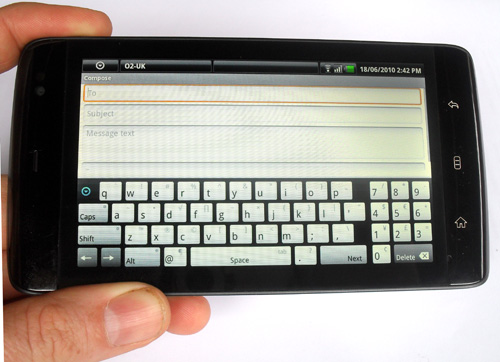 The screen is big enough to offer a numeric 'keypad'
It's all driven by a 1GHz Snapdragon processor which manages to tick along nicely even with several apps open at once. It supports multitasking, so you can be downloading large files within e-mails while you're browsing the web and listening to music, all with little or no lag. Call quality is decent enough, though a handset this large can look a bit odd pressed against your ear. Alternatively, you could use a Bluetooth headset.
There's a bit of a nod to social networking with widgets for Facebook and Twitter that offer your latest updates. You can also call your Facebook contact info into your phone book, including pictures, though strangely it won't do the same for Twitter. E-mail is nice and easy to set up, requiring just address and password in most cases, and TouchDown's available for syncing with Microsoft Exchange clients.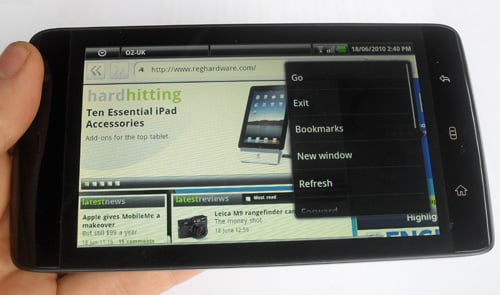 Mobile browsing needn't be a squint, after all
The onscreen Qwerty keyboard, is nicely spacious and what luxury, there's room for a separate numeric keyboard too. It's not quite big enough for proper touch typing, but the size of the keys do help to minimise errors. The web browser is standard Android, but with the help of HSDPA 3G and Wi-Fi it's fast and responsive.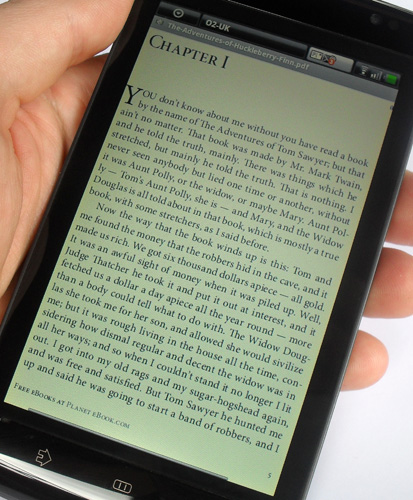 Does the honours as an e-book reader too
Pages render well and there is of course plenty of room for reading. Can you read newspapers on it? Yes, you can – e-books too, and while the pinch to zoom function isn't up there with the functionality offered by the iPad or even the Kindle, it really shouldn't cause too much eyestrain.
The camera is OK, but not particularly impressive. It has a few nifty features including autofocus, multishot (four or nine pics), 4x digital zoom and flash, but there's no smile detection, no macro or panorama modes. Colours aren't always as true as we'd like, definition is quick to suffer in bright situations and edges could look a little sharper.
Sample Shots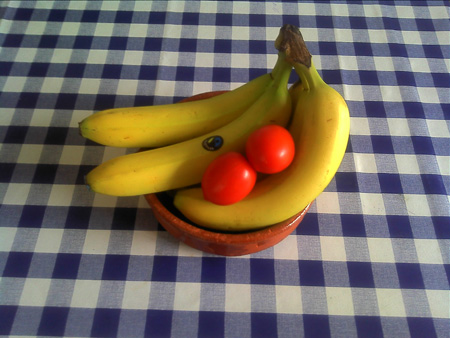 Click for a full-resolution image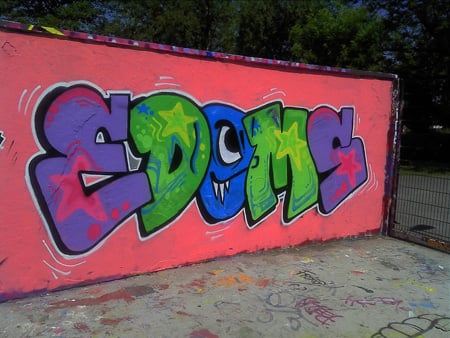 Click for a full-resolution image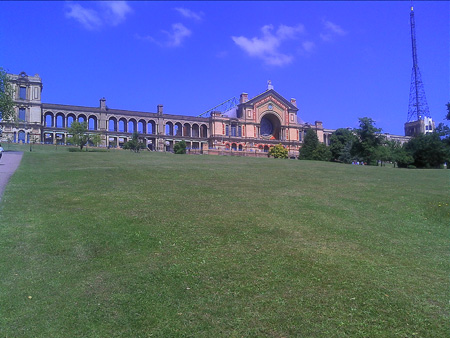 Click for a full-resolution image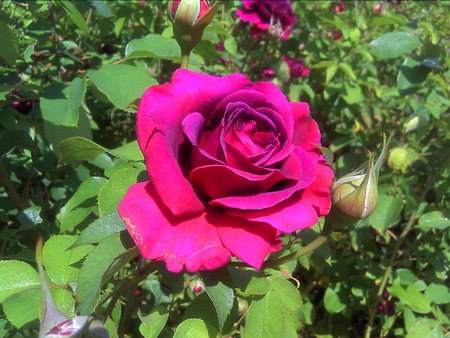 Click for a full-resolution image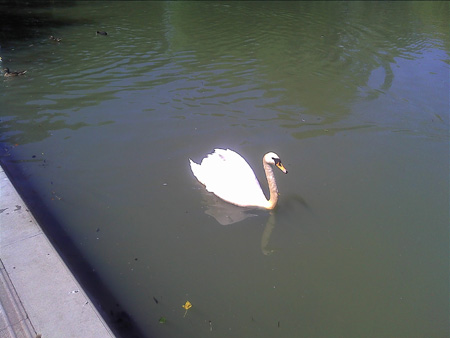 Click for a full-resolution image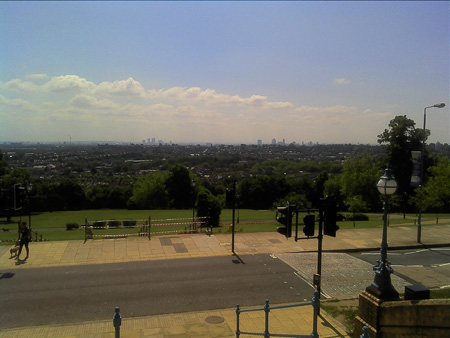 Click for a full-resolution image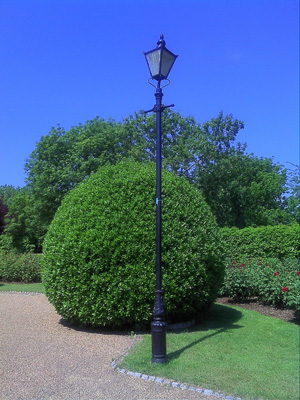 Click for a full-resolution image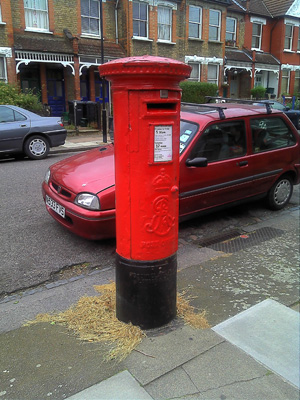 Click for a full-resolution image
However, the camera starts up quickly and is a decent little snapper, even if it falls behind other 5Mp models from the likes of Samsung or Sony Ericsson. There's also a 0.3Mp camera on the front for video calling, but it's somewhat redundant at the moment, since you'll need Android 2.2 to be able to use it.
Viewing video showed that the big screen isn't without problems. Some of the videos we tried that looked perfectly fine on smaller screens came up wanting on the big 5in – select with care. It will show H.263/H.264, .3GP, MPEG4 and WMV files, but there's no option to stretch them to fit the screen.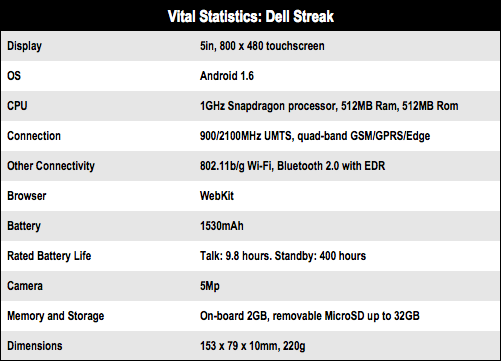 For music it can handle MP3, WMA, eAAC+ and WAV and the player offers a UI that's been slightly tweaked from the functional Android original, though not by much. Music sounds okay through the supplied earphones, which feature noise-isolating grommets. Getting media onto the Streak is simple enough, but there's no dedicated syncing software, just drag and drop, and there's 2GB internal memory that's actually on a micro SD card, so if you're handy with a screwdriver... Alternatively, you can add up to 32GB using the easier, user-accessible, micro SD card slot.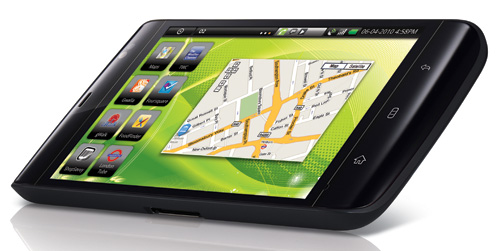 Upgradeable to Android 2.2, but nobody's letting on as to when
There are currently over 40,000 apps on Android Marketplace, way behind Apple's 200,000, but most of the important stuff's there, though not all of it will be compatible with the Streak. A case in point is that, as it stands, you can't access BBC iPlayer using the Streak. With no official app available, and beebPlayer now removed – as its creator felt it had been superseded by Android 2.2 with its Flash 10 capability – for now, a prime client for the Streak's extensive screen is out of bounds.
Battery life is an issue with all smartphones of course, but especially for those with big screens. Admittedly, I did give it a bit of a hammering over the course of a day, it didn't quite make it all the way to tea time. While there are various ways to save on battery life – such as dimming the screen and discontinuing automatic email updates and suchlike – you can still expect to have to charge it each and every day.
Verdict
The Dell Streak is not, repeat not, a rival to Apple's iPad, despite what some have inferred. What it is, is a very clever outsize Android smart phone with a terrific multi-touch screen. No, it's not big enough to do any serious work on, but it's certainly big enough to read an online newspaper with ease or even ebooks at a pinch. It's fast, well loaded with features, and while we'd have preferred Android 2.2 rather than 1.6, an upgrade should be available later in the year. Not everyone will go for the size, poised awkwardly between phone and tablet, but it will still fit in the pocket, and offers a definite upgrade on the usual viewing and reading experience. ®
More Android Smartphone Reviews...

HTC
Desire
Sony Ericsson
Xperia X10
Google
Nexus One
Motorola
Milestone