Original URL: https://www.theregister.co.uk/2010/06/23/darkstar_one_broken_alliance/
Darkstar One: Broken Alliance
Outer space for this one
Posted in Personal Tech, 23rd June 2010 11:34 GMT
Review A long time ago, in an arcade far, far, away, cabinets reverberated with the bleeps and pops of 80s space combat.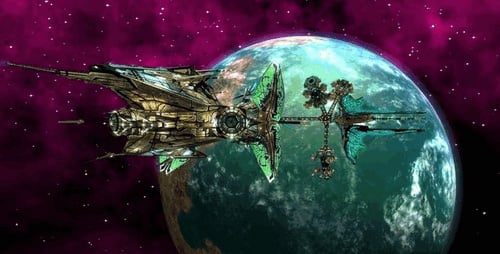 Pretty fly ride
OK, so the arcade was in Aldershot, not Alderaan, but the fight against evil galactic empires was no less keenly waged by me and my 10p pieces. Space was the dominant theme in gaming whether in vertical, side-scrolling, or vector 3D.
Look around today, however, and you have to ask what happened. Waning popularity over the years has brought the genre to its present nadir – an endangered species on PC and all but extinct on consoles, except for the niche download market in bullet-hell and twin-stick shooters.
Darkstar One: Broken Alliance seeks to redress this balance and test the viability of the genre in the current generation. In principle, it makes good business sense.
By porting a moderately successful four-year old PC title onto the 360, Kalypso has kept development costs low while targeting a genre devoid of competition. But while these factors should conspire to generate commercial success, critical success is not so easily manufactured.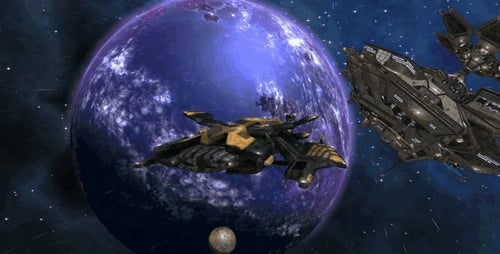 I'm blue, I'm in need of a sky
Gameplay is mind-numbing...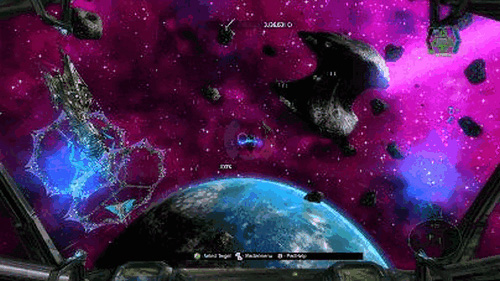 This place, rocks
The graphics are the most apparent the game's many shortcomings. Always the cruel mistress, time has been plain vicious to Darkstar One, a game which failed to push PC hardware on its original release. Apart from brightening the overall palette, the move to 1080p only emphasises textures and polygon counts glaringly last-gen. And lacklustre art design and repetition of assets mean this is less Star Wars and more Battle Beyond the Stars.
Repetition isn't limited to homogeneous spacecraft, trade stations and star systems; gameplay is mind-numbingly repetitive, too. A simplistic system of exploration and trading forces play of countless side-quests to afford necessary upgrades to your ship. Ostensibly broad ranging, from hauling cargo to sabotaging enemy satellites, in practice these missions are little more than triggers for dogfights, which wouldn't be an issue but for their structure.
In isolation, there's nothing obviously tedious: dock at trade station, choose mission, take off, select destination star system, hyperjump, enter mission, fight battle, select origin star system, hyperjump, dock at trade station for reward. But the structure is repeated ad nauseam throughout the game, unnecessarily padding it well past the twenty hour mark. And with cut scenes accompanying every hyperjump or trade station visit, progression is protracted to the point of ennui. It's a shame, because gameplay would have improved dramatically were such missions staged within individual star systems.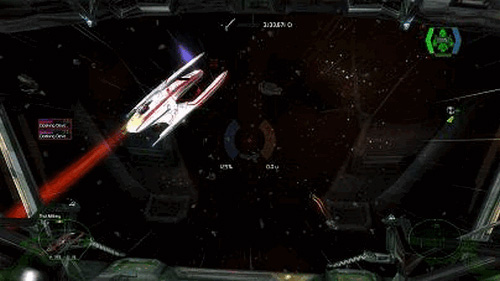 Red eye flight
Combat is Darkstar One's strongest element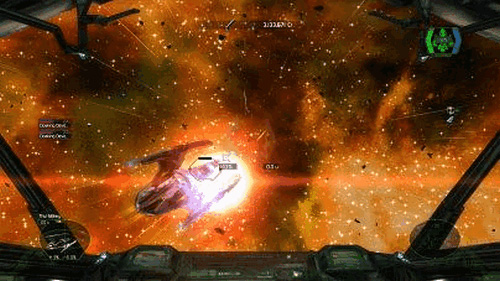 Galactic goose getting gunned
Although by no means perfect, combat is Darkstar One's strongest element. The controls map well onto the 360's controller and flight feels weighty and precise. Afterburners and brakes bring sufficient nuance to dogfights, and a broad range of lasers and missiles provide tactical variety. Turrets, on the other hand, are less welcome. The benefits of their automatic, omnidirectional fire is outweighed by their inclusion on enemy ships.
Dogfights are challenging enough against multiple enemies, especially during the game's occasional spikes in difficulty, where opponents carry superior technology. But when enemies sport turrets, it's impossible to outmanoeuvre the incoming fire, leaving shields as your only defence.
The targeting system doesn't help either. Unable to cycle through enemy craft, as in the X-Wing series, you can only select the nearest to you. And with no way to distinguish a craft's class other than visually, it's extremely difficult to target the most dangerous first.
If anything, the danger posed by turrets underlines Darkstar One's compulsory collection and persistent levelling. As a consequence, satisfaction with its combat depends entirely on your tastes. Those looking for twitch combat alone will have to wait for the rumoured reprise of the Jedi Starfighter franchise. But those with a proclivity for RPG stat trees and skill points should easily forgive these shortcomings.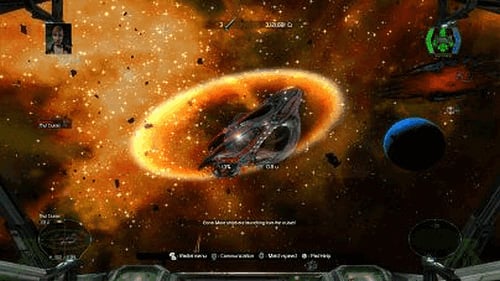 Sonic boom!
And finally...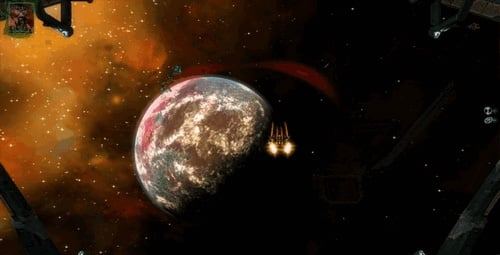 Transformers, spacecraft in disguise
Less forgivable are the game's garbled plot and ageing animation and voice acting. Little attention has been paid to elaborating the universe and its alien races, so it's difficult to know whom to ally with, if anyone. The main thread of avenging your father's death becomes increasingly muddled as you progress. And the game ultimately devolves into a collectathon, where the only obvious purpose is to collect money to upgrade your ship.
Verdict
Whenever nostalgia gets the better of me, and I dust off an old game for a trip down memory lane, I'm invariably disappointed. I've moved on and so have games. And even those I missed first time around, like Darkstar One, rarely hit that sweet gaming spot when played years after release. Lacking current-gen visuals and gameplay, Darkstar One: Broken Alliance will only satisfy those gamers longing for a trip around the stars, which, given the dearth of similar titles on the consoles, might be a great deal more than this title truly deserves.
More Games Reviews

Alpha
Protocol
Red Dead
Redemption
Prince of
Persia: The
Forgotten Sands
Lost
Planet 2