Original URL: https://www.theregister.co.uk/2010/06/22/review_phone_samsung_wave/
Samsung Wave smartphone
Is the new Bada OS worth splashing out for?
Posted in Personal Tech, 22nd June 2010 12:39 GMT
Review Samsung is one of those manufacturers that seems to grind out decent, capable handsets with great frequency, yet few of its many iterations tend to stick in the memory, or appear to set the pace.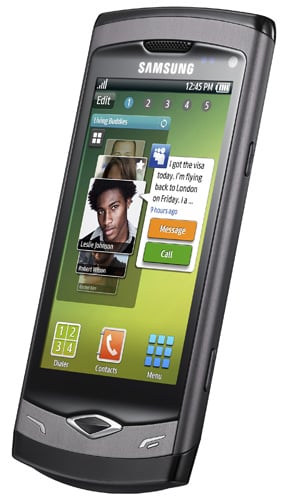 Samsung's Wave: New OS, but revamped TouchWiz UI
Yet with the Wave, Samsung hopes to change all that. The Korean company appears to have thrown all its technical know-how and expertise behind the Wave to create a premium handset that's like no other, with its own unique operating system, super-sharp OLED screen, fast 1GHz processor, app store, A-GPS, 5Mp camera and more.
The Samsung Wave is quite the looker too. Very slim at 11mm (and 118 x 56mm, since you ask), its metal body screams quality build, plus the plastic top and tail allow the aerial to operate without interference. The touchscreen takes up almost all of the real estate on the front of the handset, with just call start and stop buttons and a raised menu button below it. The sides are equally sparse, with a volume rocker on the left, and camera shutter and screen lock buttons on the right.
On top are a loudspeaker and 3.5mm headphone jack, plus a micro USB socket hidden behind a sliding cover. On the back are the camera lens and LED flash, both of which feature the same diamond-shape styling as the menu button. Yet it lacks a back button, which proved to be a bit irritating though, and not very intuitive when it comes to navigating the menus.
The large 3.3in Super AMOLED screen promises 16 million colours and is as sharp and clear as you could wish for. It offers a 480 x 800-pixel WVGA resolution and if the numbers sound impressive, it's even better in the flesh. It's capacitive too, supports multi-touch, and proved to be nicely sensitive to all my brushes and pushes – everything a touchscreen should be, in other words.

Fairly slim and solidly built
Probably the most surprising aspect of the Wave is the fact that it's sporting a new OS, which Samsung calls 'Bada' – it means 'ocean' in Korean, apparently. With the long-established Symbian and Windows Mobile seemingly reeling from the assault of Android, launching a brand-new OS looks like a recipe for trouble.
There is method in the madness however. In time, Samsung plans to convert all its handsets to Bada, effectively turning them all into potential smart phones. The idea is that they'll all have the capacity to access Samsung's app store, no matter what their price point. It's not a soft launch either, with Samsung claiming that it plans to ship 6 million Bada handsets this year.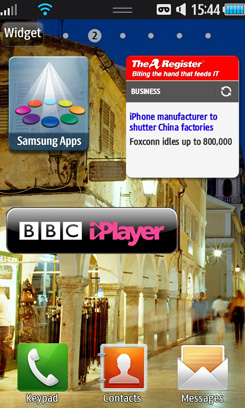 There's even an El Reg widget on offer
Using the Wave, you could be forgiven for not really noticing the new OS, since it's cloaked in Samsung's familiar TouchWiz interface. It's not quite the TouchWiz of old, however, as this is the first handset to feature TouchWiz 3.0, which alters the look and adds some additional features. Widgets now appear in a menu at the bottom of the screen called up from a small button, rather than a flap at the side, and contain more detail and functionality.
There are three home screens that can be adorned with TouchWiz widgets, including one specially made for El Reg – thanks Samsung. If you run out of space, the handset will automatically add another home page, up to a total of ten. Oddly though, if you decide to downsize the amount of widgets you're using, the extra home pages will stay, even if they're blank.
The menu button brings up three pages of apps, which you can add to from the Samsung Apps store. You can arrange them in whatever order you like, which is one up on Windows, but there's no option to add them to the widgets on your various home pages, which seems like a very big trick missed. The interface has a nifty way of notifying you of missed calls and messages too, with a missing jigsaw piece that pulls itself out of your homepage to let you know something's waiting.
There's an Android-style drop-down menu from any page, which shows your Wi-Fi and Bluetooth status as well as notifications. You can set double tap as an option too and bring up a comprehensive search function (or set it for other functions) that allows you to scan the handset or the Internet.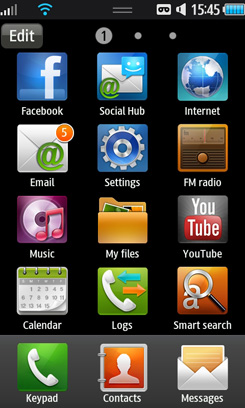 Double tapping brings up shortcuts to bypass navigating the menu listings
Running the show is Samsung's nippy 1GHz Hummingbird processor, assumed to be a close relative of that powering the iPad and iPhone 4, it certainly seems to do the trick. Indeed, I never noticed any serious lag when switching between applications, browsing the web or viewing video.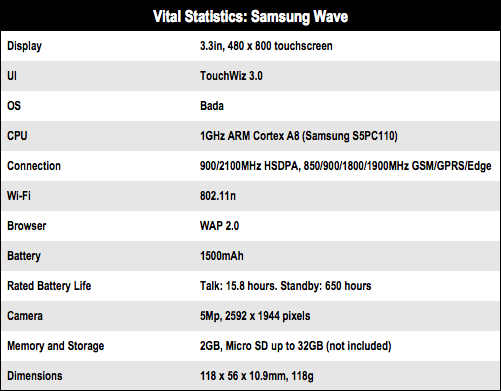 Included in the menu is Social Hub, an attempt to integrate social networking functions into the handset. It works, but all it does is group your Facebook, Twitter, e-mail and text message functions on a single page – you'll need to open each function individually to access your updates, unlike Motorola's Motoblur or Sony Ericsson's TimeScape, which do a very good job of grouping all your updates together. You can pull all your contacts info in from your Facebook and Twitter accounts too, though the method of doing so can be a bit convoluted.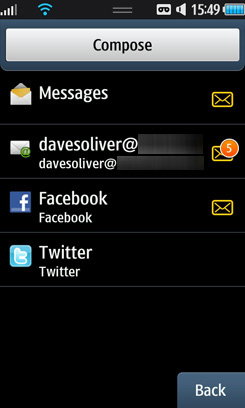 The Social Hub
Call quality is perfectly fine though, with the speaker going loud enough to make your caller heard even next to a busy road. There's video calling too but while there's the potential for the incoming picture to look really good on the OLED screen, in use it very much depends on the quality of the original video, and poor picture and signal mean that your pics will look as blocky and stilted as usual.
E-mail accounts are easy to set up, requiring just address and password in most cases. The onscreen Qwerty keyboard is a decent one too, with the smallish keys helped greatly by the sensitive touchscreen and useful tabs on the main keyboard such as @ and .com However, bizarrely, the keyboard seems to revert to an older, less user-friendly version in some contexts.
Internet access is fast using Wi-Fi broadband or HSDPA 3G (7.2Mbps) and the screen's multi-touch capability comes into its own when pinching to zoom web pages. Pages generally render well, and one touch brings up a menu allowing you to search, find bookmarks, view multiple pages, search text and filter out the images if you need to. It's intuitive to use but although it allegedly supports Flash video, we couldn't actually get it to play any. The YouTube app on board worked fine however.
Watching video downloads is a joy on the Wave's crisp screen. There are three options to expand the film to fit the frame of the screen and also three options to set the colour tone. The choices of warm, normal and cold just seem to heighten the red tones in the former, and the blue tones in the latter. Formats are well served too, with MPEG4, H.264, WMV as well as DivX and XviD all catered for.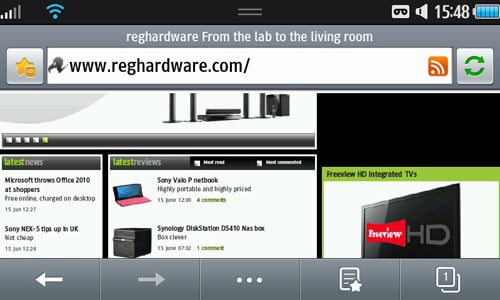 Browsing looks good, but Flash didn't work
The music player is nicely laid out, with a range of additional options appearing when you tap the screen, including virtual surround sound, shuffle and track info. MP3, AAC, WMA and WAV files all sound pretty good through the supplied headphones too, which include noise isolating grommets. If you need to upgrade, the 3.5mm headphone jack neatly located at the top of the phone is a boon. The FM radio with RDS worked well and you can record directly from it too.
Samsung hasn't chosen to include one of its top-flight cameras on the Wave but the 5MP model is really very good indeed. There are plenty of features to keep the tweakers happy, including smile detection, multi-shot (up to nine pics if you keep the shutter pressed down), and panorama (it stitches together four shots automatically and you can set the direction in which you turn).
Sample Shots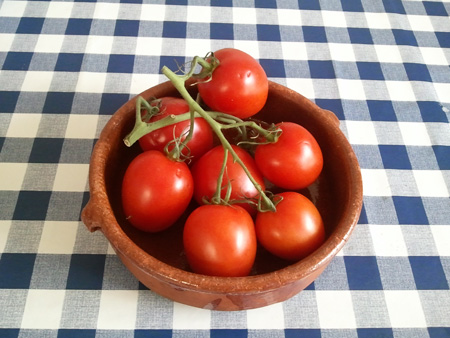 Click for a full-resolution image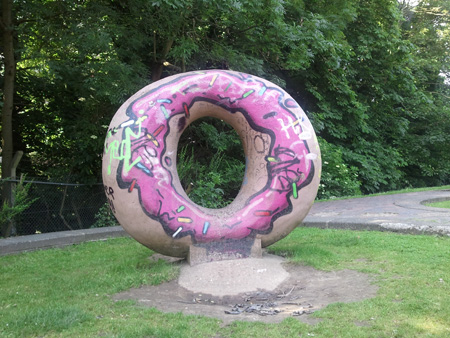 Click for a full-resolution image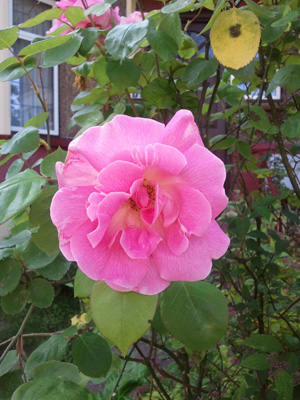 Click for a full-resolution image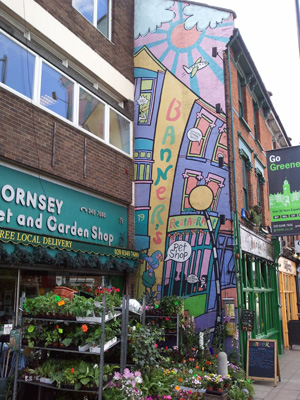 Click for a full-resolution image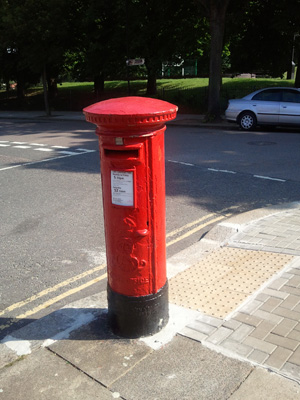 Click for a full-resolution image
Picture quality is impressive, with generally accurate colour processing and nice sharp edges with a minimum of blur. They look terrific on the super sharp screen too. Also impressive is the HD video, which handles movement better than we're used to with similarly specced cameras. Maximum resolution is 1280 x 720 pixels and there's the option to shoot in (lower res) slow motion too.
There's 2GB of memory on board which you can augment with up to 32GB with a micro SD card, though there's none supplied as standard. Battery life wasn't terrible but neither was it especially good, delivering just over a day of fairly heavy use.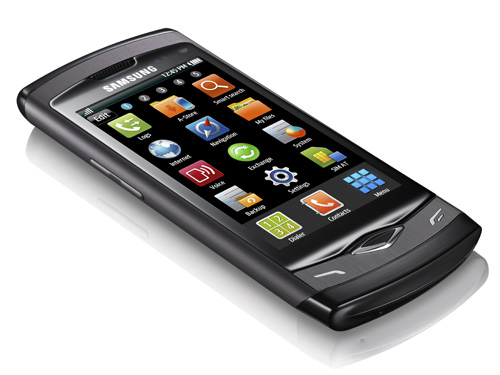 Bada's first outing is encouraging, but there's room for improvement
Verdict
The Samsung Wave marks a line in the sand for Samsung with the debut of its Bada operating system. It's a quality handset with a terrific AMOLED multi-touch screen, fast operation, a decent camera and access to Samsung's small but growing App store. There are a few niggles to be sorted out, like home pages that you can add but not remove, the inability to add shortcuts to home pages, and the social networking system needs a bit of work to put it up there with the best. Still, it's generally easy and intuitive to use, and packs in as many features as you could wish for. For Samsung's first dip in the Bada waters, it shows a lot of promise. ®
More Phone Reviews…

HTC
HD mini
Sony Ericsson
Xperia X10
HTC
Desire
NokiA
X6