Original URL: https://www.theregister.co.uk/2010/06/21/ten_essential_ipad_games/
Ten Essential... iPad Games
Play tablet
Posted in Personal Tech, 21st June 2010 08:02 GMT
Product Round-up It's hard to pick out a 'top ten' list of iPad games as new titles are being released on a daily basis. Not surprisingly, most of these first-generation games are straightforward conversions of existing iPhone games, with long-lasting chart-toppers such as Angry Birds and Plants Vs Zombies featuring strongly.
One thing to bear in mind is that games with the 'HD' label, such as Angry Birds HD, tend to be virtually identical to their iPhone counterparts and are often merely enhanced with more detailed graphics - and a higher price tag. However, it's the 'For iPad' games, such as Scrabble For iPad that bring new features to the iPad, often with new levels and even new game modes. And, in the case of Mirror's Edge For iPad, you're getting an iPad-exclusive that isn't yet available on the iPhone.

Angry Birds HD
Angry Birds is one of those infuriating games where you'll get stuck on one particular level and find that you just can't put the darn thing down until you've cracked it. The iPad version is virtually identical to its chart-topping iPhone predecessor – you use a slingshot to fire the aforesaid irritable avians at a bunch of green pigs who are holed up within various platforms and structures. The graphics have been given a high-res tweak for the iPad version, but it might be worth checking out the free 'lite' version for the iPhone first to see if it tickles your fancy.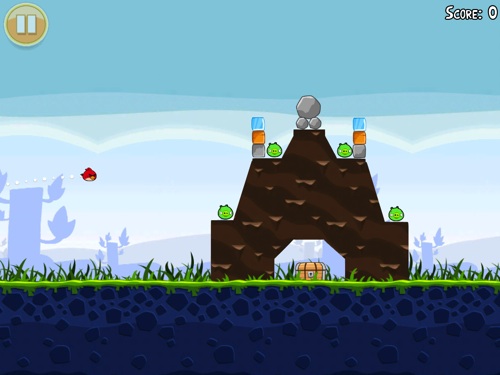 Reg Rating 85%
Price £2.99
Download iTunes
More info Chillingo

Dungeon Hunter HD
Dungeon Hunter's inspiration is obvious – it's basically a Diablo II clone, albeit with much prettier 3D graphics. You can choose to play as a warrior, rogue or mage, and assign experience points to improve your skills and powers as you gain levels. There's a plot of sorts, but the game essentially involves running around dungeons whacking the living daylights out of hundreds of monsters and picking up loads of loot along the way. The iPad graphics are more detailed than the original iPhone version, there's a better mini-map to aid navigation, and combat is easier to control as you've got more room to manoeuvre than on the cramped iPhone screen.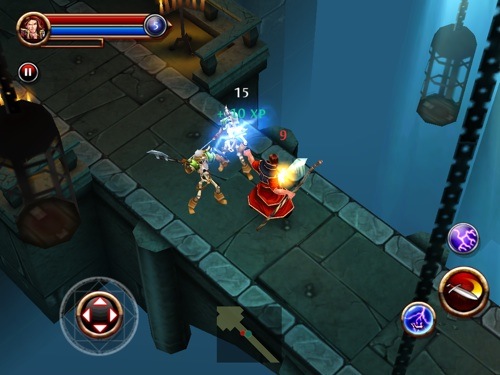 Reg Rating 85%
Price £3.99
Download iTunes
More info Gameloft

Mirror's Edge For iPad
At heart, Mirror's Edge is really just an old-school, side-scrolling platform game. However, it's tricked out with finely detailed pseudo-3D graphics, a superbly smooth and intuitive control system, and a contemporary setting that will appeal to the skateboarding and free-running generation. You play Faith, a 'runner' who attempts to deliver information that needs to be kept out of the hands of the totalitarian police force. This entails gravity-defying leaps across rooftops, running along walls and kicking people in the head. However, it avoids tedious repetition through varied level design and a terrific control system that allows you to leap, roll, slide and kick with a casual flick of the finger.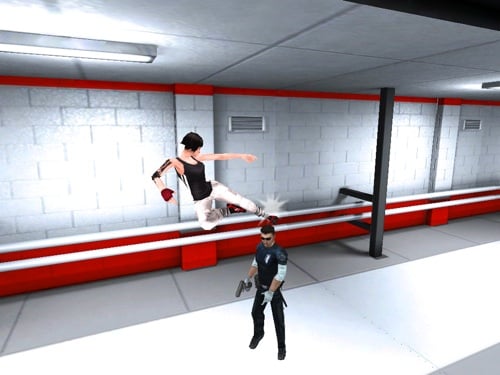 Reg Rating 85%
Price £7.49
Download iTunes
More info EA

Need For Speed Shift For iPad
The motion-sensor built into the iPad is ideal for controlling racing games, so speed-freaks are really spoilt for choice in this particular gaming category. However, Need For Speed Shift is one of the slickest of the current crop, with new cars and more responsive handling than the iPhone version. You can also customise the look of your racer and deck it out with features such as a nitro canister that provides a high-speed boost when you need it most. If £7.49 seems a bit steep then less-expensive rivals such as Real Racing HD and Asphalt HD are looming in the rear-view mirror.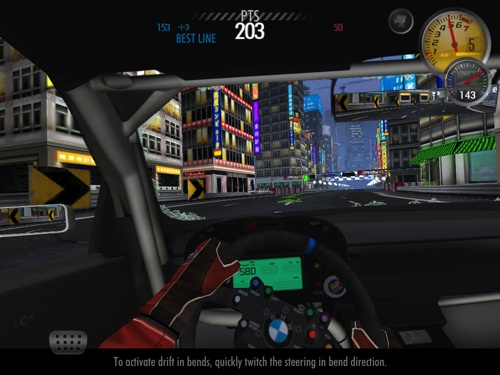 Reg Rating 80%
Price £7.49
Download iTunes
More info EA

N.O.V.A HD
The superb 3D graphics and high-speed action of Nova are a testament to the power of the A4 processor that Apple designed into the iPad. This futuristic Halo clone looks and feels like the sort of first-person shooter you'd normally expect to see on a desktop PC. Controlling a true 3D game like this on the iPad's 2D screen is a bit of a challenge, so Nova will appeal to the more hardcore gamer than the casual player, but its 13 levels of alien-blasting action put it at the forefront of the FPS genre on the iPad. It's even got a multiplayer mode, making it a bit of a bargain at just £3.99.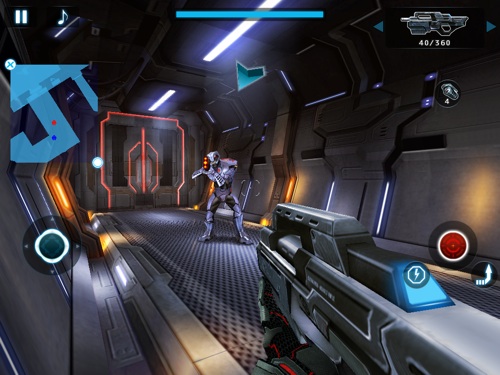 Reg Rating 90%
Price £3.99
Download iTunes
More info Gameloft

Plants Vs Zombies
Plants Vs Zombies is one of those seductive games that starts nice and slowly but then builds up to a frantic pace that ties your fingers up like spaghetti. The premise is simple: you use seed-shooting plants to protect your home against hordes of approaching zombies – but there's an element of strategy as each type of plant has different powers, and the game constantly teases you onward by rewarding you with new powers at regular intervals. Our only complaint is that the 'HD' version of Plants Vs Zombies costs three times as much as the iPhone version and merely offers enhanced graphics and one new mini-game.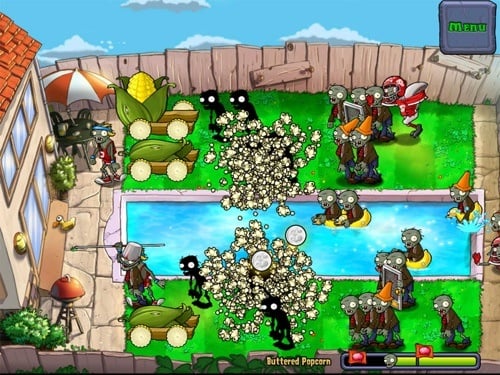 Reg Rating 80%
Price £5.99
Download iTunes
More info Popcap

Scrabble For iPad
It cheats like crazy on the 'Hard' setting, using place names, foreign words and dodgy 'variant' spellings - ie. words that are just spelled wrong - but there's no denying that this is a slick and enjoyable version of the classic board game. It's also one of the few iPad games that adds new features not found in the iPhone version. The graphics and interface have been refined for the iPad, and there's a new 'Party Play' mode that allows you to play with up to four friends, who can even use their own iPhone or iPod Touch as a tile rack and use their finger to 'flick' letters across onto the iPad screen.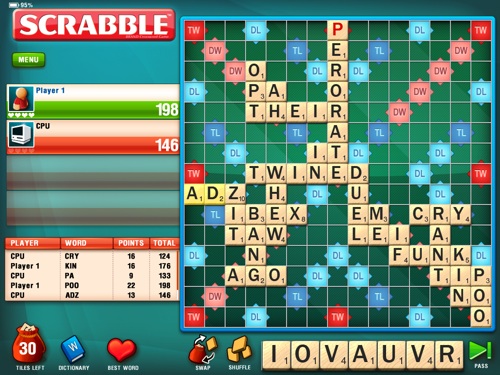 Reg Rating 80%
Price £5.99
Download iTunes
More info EA

Space Station: Frontier HD
A bargain at just £2.99, Space Station: Frontier HD is a classic real-time strategy game in which you command a space station that finds itself under attack from alien invaders. In order to repel the attack you'll have to mine the nearby asteroid fields for power crystals that allow you to build new ships and weaponry. There's a story-driven campaign mode for you to work through, as well as three mini-game modes that provide a bit of variety and some extra cash for technology upgrades. You can also play with a friend on either the iPad or iPhone, via Bluetooth or a Wi-Fi network.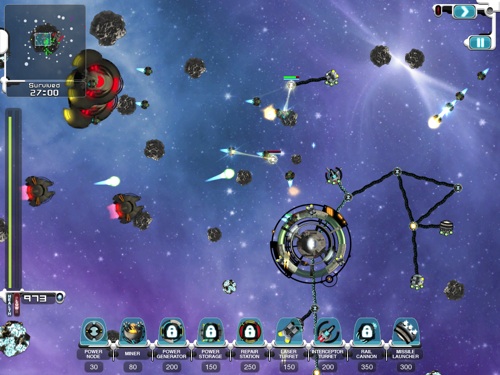 Reg Rating 85%
Price £2.99
Download iTunes
More info Origin 8

Worms HD
Worms is an old favourite of mine going back many years, and I reckon this 'HD' version for the iPad deserves a mention as it's one of the few iPad games that sells for exactly the same price as its iPhone counterpart. The Worms formula hasn't changed much over the years – it's a turn-based game in which opposing teams of worms blow each other up with exploding sheep, blow torches and other daft weapons. The levels are randomly generated so the game never really ends, and there's a variety of single- and multi-player game modes for you to try out.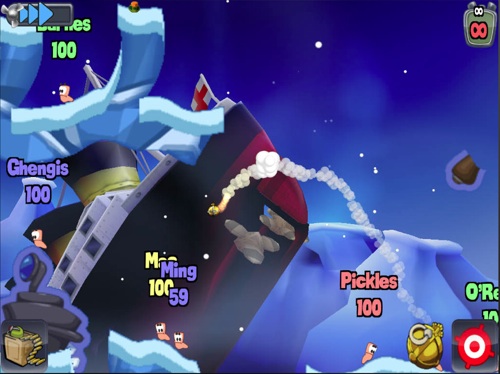 Reg Rating 75%
Price £2.99
Download iTunes
More info Team 17

Zen Bound 2
Zen Bound was one of the most original games released on the iPhone, replacing conventional gaming action with a more relaxing mood as you attempt to wrap lengths of string around carved wooden shapes - check out the free 'lite' version, it's not as dull as it sounds. Zen Bound 2 is described as the 'sequel' to Zen Bound on the iPhone, although it's really more like the extended director's cut than a true sequel. It includes all 76 levels found in the iPhone version, along with about 30 new levels, improved graphics and new features such as paint-bombs that you can use to get at tricky spots.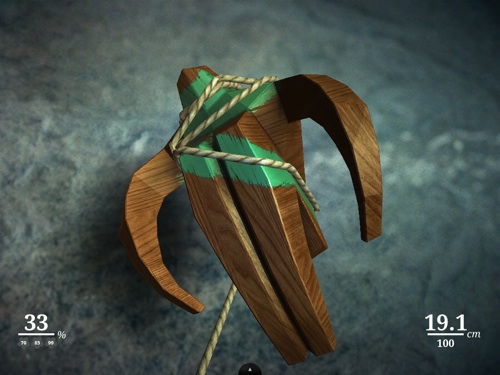 Reg Rating 85%
Price £4.99
Download iTunes
More info Zenbound