Original URL: https://www.theregister.co.uk/2010/06/21/app_magnets/
iPhone app fridge magnets spied on web
Sticking 'em up to coolness
Posted in Personal Tech, 21st June 2010 14:09 GMT
Oh 'appy days, the iPhone has inspired popular culture yet again.
These are the App Magnets from Jailbreak Toys. Designed to make your fridge look like a giant iPhone, with magnets coming in 18 different icons, Apple fanboys will no doubt be left with the impression their cooler just got a whole lot cooler.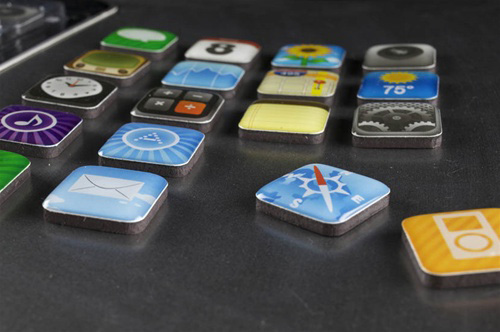 "HEELLLLO?!?! No I'm on the Fridge!!!"
If you desire an iFridge, get a set of App Magnets - they cost a tenner. ®